Homies
I have to admit that my looms have been quiet lately – very few new weavings to display. However, I have been having a rich series of experiences with various 'homies". (Please do not let my son ever hear me use "homies" which is apparently forbidden to the over-50 set) but very descriptive nonetheless. Anyway, it started with a very quick trip back to Texas to see my soon-to-be-80-year-old dad and my-soon-to-be-101-year-old grandma, and my soon-to-be-76-year-old (spring chicken in more ways than one) mom as well as my (everything is relative) young siblings.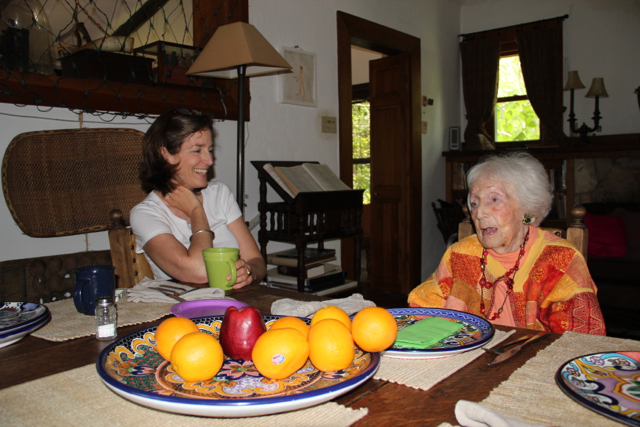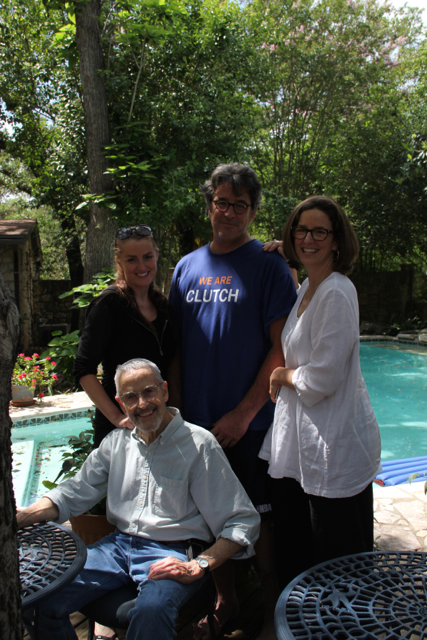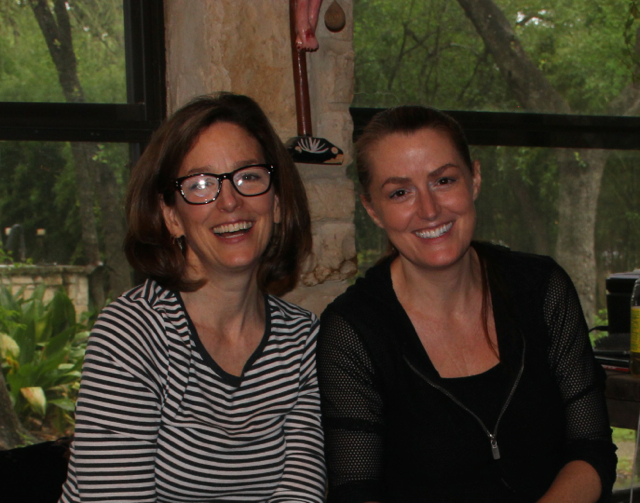 While we were down in TX we found out that the newest great grand baby was born with pictures being sent every few minutes over text messaging to my 101-year-old grandma.
Quickly after returning from seeing the family, I was able to see my guild family for a wonderful three-day workshop that I taught on deflected double weave. We were in a gorgeous converted church with light and space and a huge kitchen. We had 14 floor looms with ample elbow room and one table loom, so the weaving went fast.  It was also a pretty stellar group of weavers . . . my homies after all!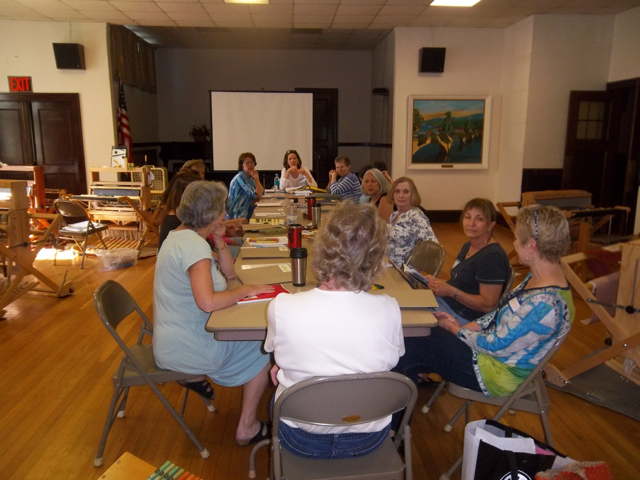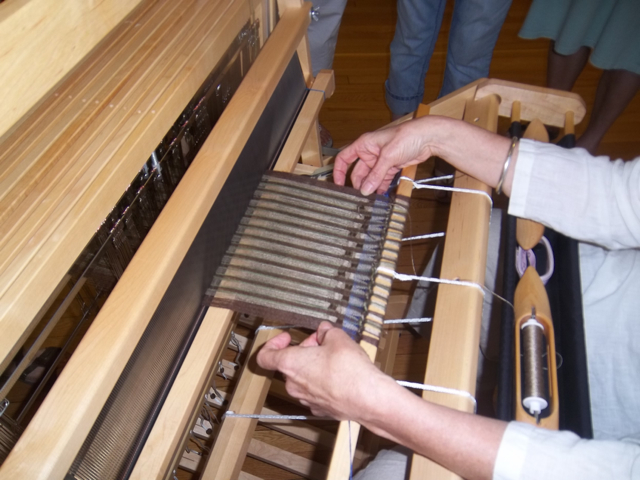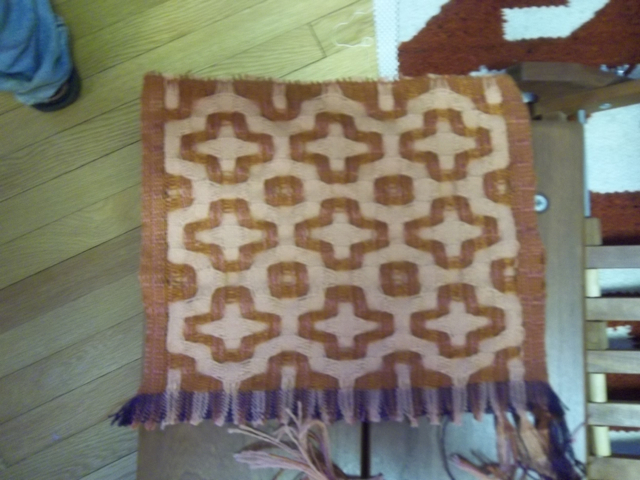 Every warp was a different threading with some smaller block designs and some larger scale.  The weavers were fearless in trying all the variations, adding some of their own and playing with color from the "table of fiber" in the back of the room. Mostly mine, but some added by Barbara Hurley from her unbelievable treasure trove.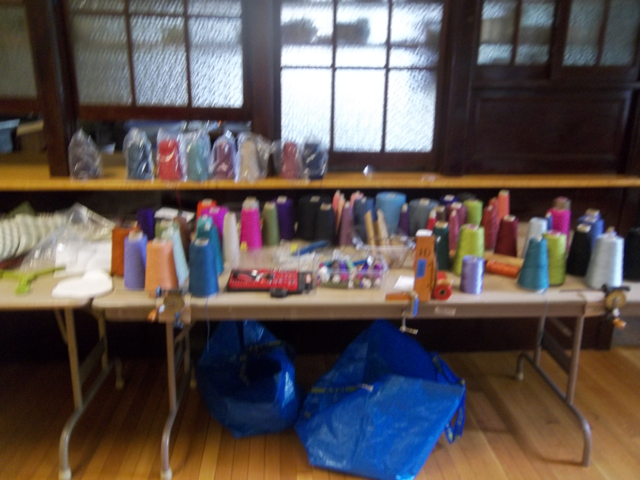 Below is an image of a method that Claudia Spaulding uses to change her tie-up without getting down and dirty on the floor.
As you can see, we had wonderful natural light to make everything easier.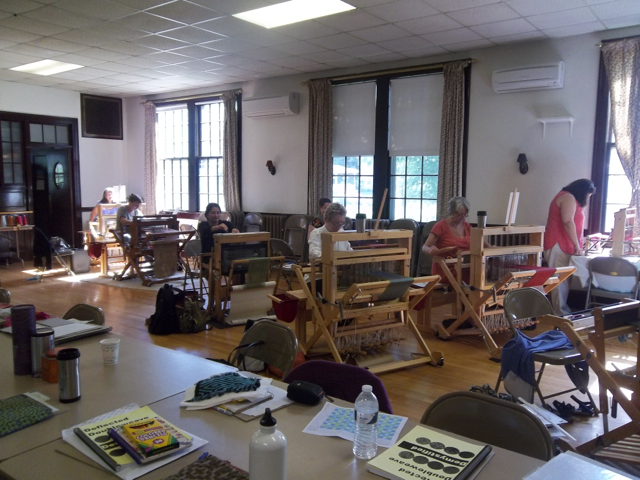 And even though all was smooth sailing in terms of the weavers, rooms, weather, and looms (with one tragic exception – a heroic attempt to build 4 extra shafts for a 4-shaft table loom that came remarkably close, but didn't quite make it) I have to admit to a few minor errors and one MAJOR error myself. I carefully calculated that to weave all the samples and a scarf I needed to wind 5-yard warps.  I wound 15 (what I thought were) 5-yard warps that turned out to be 4 yards. As you can imagine I was gobsmacked and so sorry because the samples had geared everyone up to proceed on their scarves with insufficient warp to do it. Damn! A few determined souls wound and dressed a second warp to continue with their scarves, but I still felt like hell mainly because everything else was so excellent.  I believe that most of the participants have forgiven me – they have to – they are my homies after all!