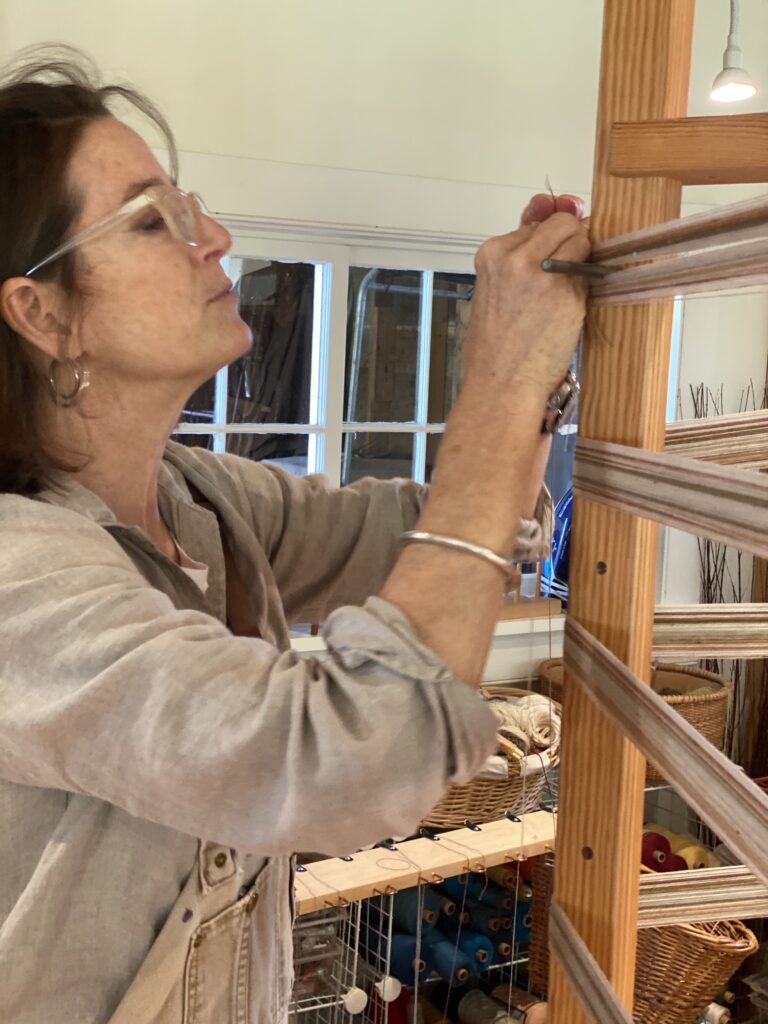 I am a handweaver living in Western Massachusetts with my wonderful husband and my very bad dog in an intermittently empty nest (degree of emptiness dependent on where my three adult children are in their life adventures and what my current loom count is).
There are many great essays about the importance of craft, and handweaving in particular, but I can only write about what handweaving means to me, and why I have spent much of the last 25 years immersed in it – warping, weaving, teaching, designing, writing, etc.
I am inspired by my materials, tools and the natural world. I want to make beautiful cloth that I can turn into useful items. I love the well-worn, always-engaging processes of designing, winding, beaming, threading, sleying, weaving, and finishing cloth. Serendipity and surprise abound. My materials always have something to say, and there are delights or disappointments with every new combination.
I have new challenges daily whether technical or aesthetic – I fail a lot, I succeed occasionally, I make cloth and I know that making cloth connects me to weavers across the world and across time and that turns out to be a pretty "big idea".