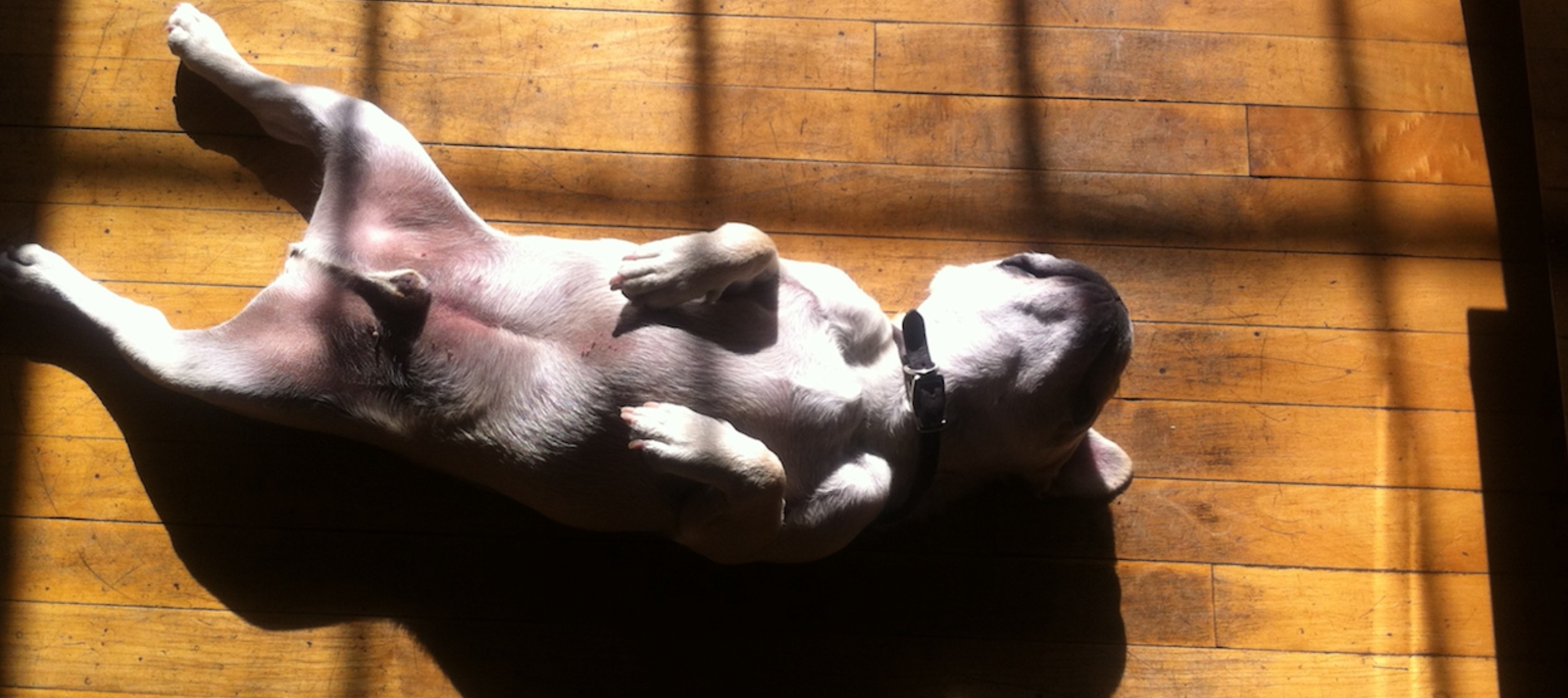 A Dog's Life??
I don't really understand the phrase "a dog's life. "A dog's life" should mean a happy, care-free life spent napping in a ray of sunshine (see above).  The phrase meant to denote hardship and struggle should be  "a grouchy middle-aged person's life".  As the dog soaks in the sun, we are out putting hay bales around the foundation to try to keep the heat from seeping out of the old stone foundation.  While the dog is sleeping in front of the fire, we are working or worrying, cooking, cleaning, paying bills, etc.  While the dog is happily tearing his tennis ball to pieces my youngest and I are building a Mapuche frame loom for his school project on Chile . . .  okay, okay that was no hardship al all!! It was really fun poking around in the woods for materials, researching Mapuche textiles, warping and weaving together.   And  we learned so much about Chile, home of the driest desert in the world, the largest anthropomorphic geoglyph, the Atacama Giant, penguins, chincilla, Cape Horn, Easter Island . . . Boy, I am so glad to get a second chance at 7th grade:)) Now if only for an educational TRIP to Chile . . .
Check out the Chol Chol Foundation site for some interesting information on Mapuche weaving.
http://en.cholchol.org/the-mapuche-loom.html
And if you want to see some beautiful mapuche-inspired designs, check out Laverne Waddington's site.
And finally, thanks to all my wonderful commentors, I love hearing from you.  We are at 38 . . . but 10 are mine!  So, just 7 more to go for the first drawing!  What kind of warp would you like, I have some vibrantly colored wool, some exciting mohair, silky bamboo, lovely hemp . . . comment and then  . . . we'll talk warp!