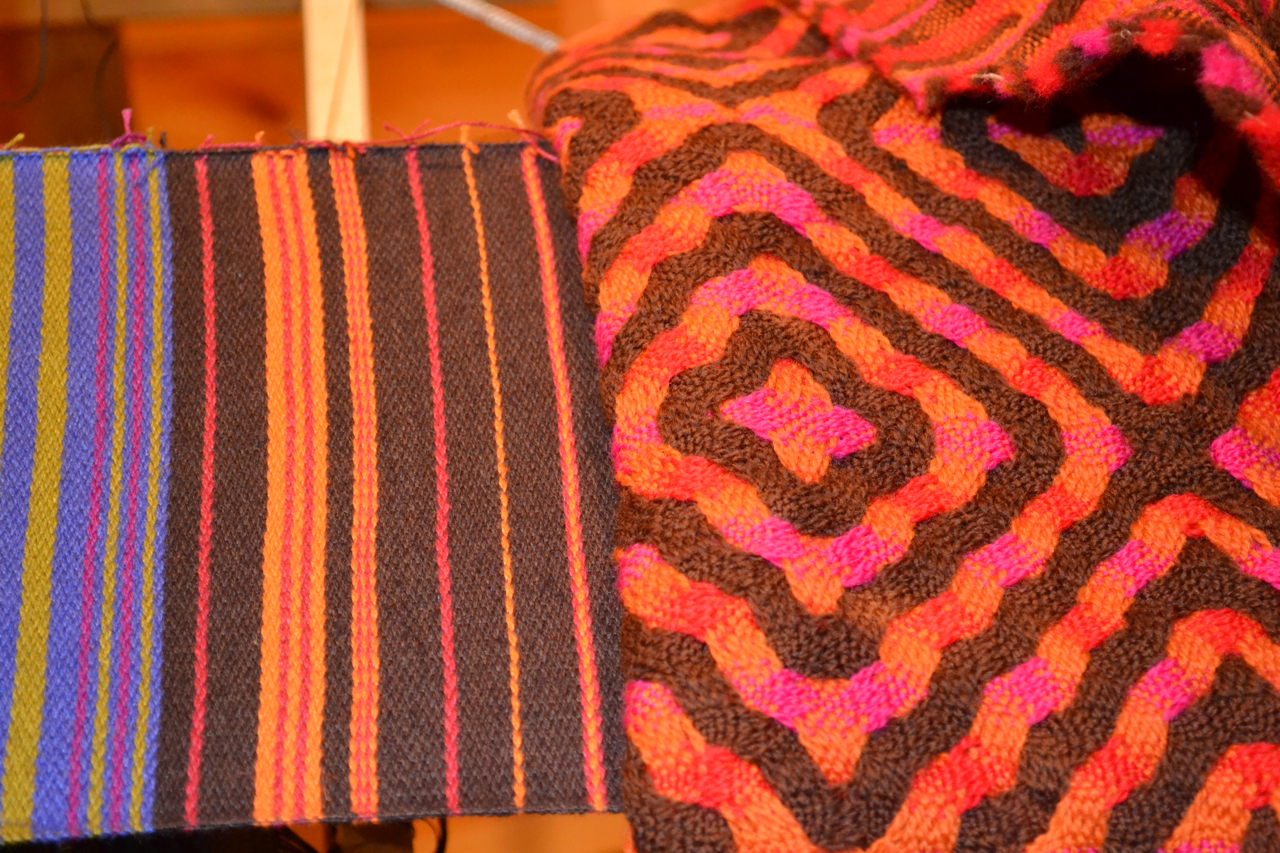 I Got Stripes
I started to weave the stripe samples for the (possible) fabric to back the ddw pillows. I am not set on weft-striped fabric but I need to see some in action in order to decide.  I am somewhat dissatisfied with the colors of the cottolin which are just slightly dustier than the wool fronts. Matching the colors exactly is not really essential since the two sides won't be seen at the same time, but there has to be some relation between the two sides (I think) whether it is a pattern nod or a color nod.
I really like this fabric though. If I don't use it for the pillow backs, I might use it for some lined roman shade fabric in interesting awning stripe colors. The weft dominates only on one side, so it is great for cushion covers or anything that doesn't need two sides to be seen.  It can be woven on 4 shafts in a straight draw threading. The tie-up is 1,2,4,3 with a straight draw treadling. I used 16/2 cotton as the warp, set at 24 epi. The weft is 22/2 cottolin.
On the contest front – There are 32 comments – hurray! – 6 are mine – doh!  Keep commenting – we are almost at the first drawing.
Finally, if you are not offended by "language" check out the hilarious and illuminating blog: fynct