Nothing Could be Finer
I recently returned from teaching at the John C Campbell Folk School in North Carolina, and nothing could be finer then to be in Carolina at the folk school!
The Folk School offers instructors a class as part of the compensation package. You can use it for yourself or offer it to a friend or family member as you choose.  I asked my mom if she would like to take a class, and she and my dad flew up from Texas to visit family on the east coast, and then she and I loaded up the minivan and set out for our Carolina adventure. We decided to drive down over the course of two days and stop driving when we got tired.  We were in Virginia after about 10 hours on the road, when I was ready to stop.  We like to avoid chain motels if possible, and try to find convenient, quirky places to stay. As we were thinking about stopping I saw a sign for Strausberg, VA.  I had a vague memory of the name of the town, and I told my mom that it might be the town where I stayed with my daughter 15 years ago when we took a road rip to pick up a new puppy.  My daughter was obsessed with Victoriana at the time (she was about 11-years-old) and I picked an old hotel in the center of town for its Victorian decor.  My mom and I decided to see if it was the same town, and took the exit.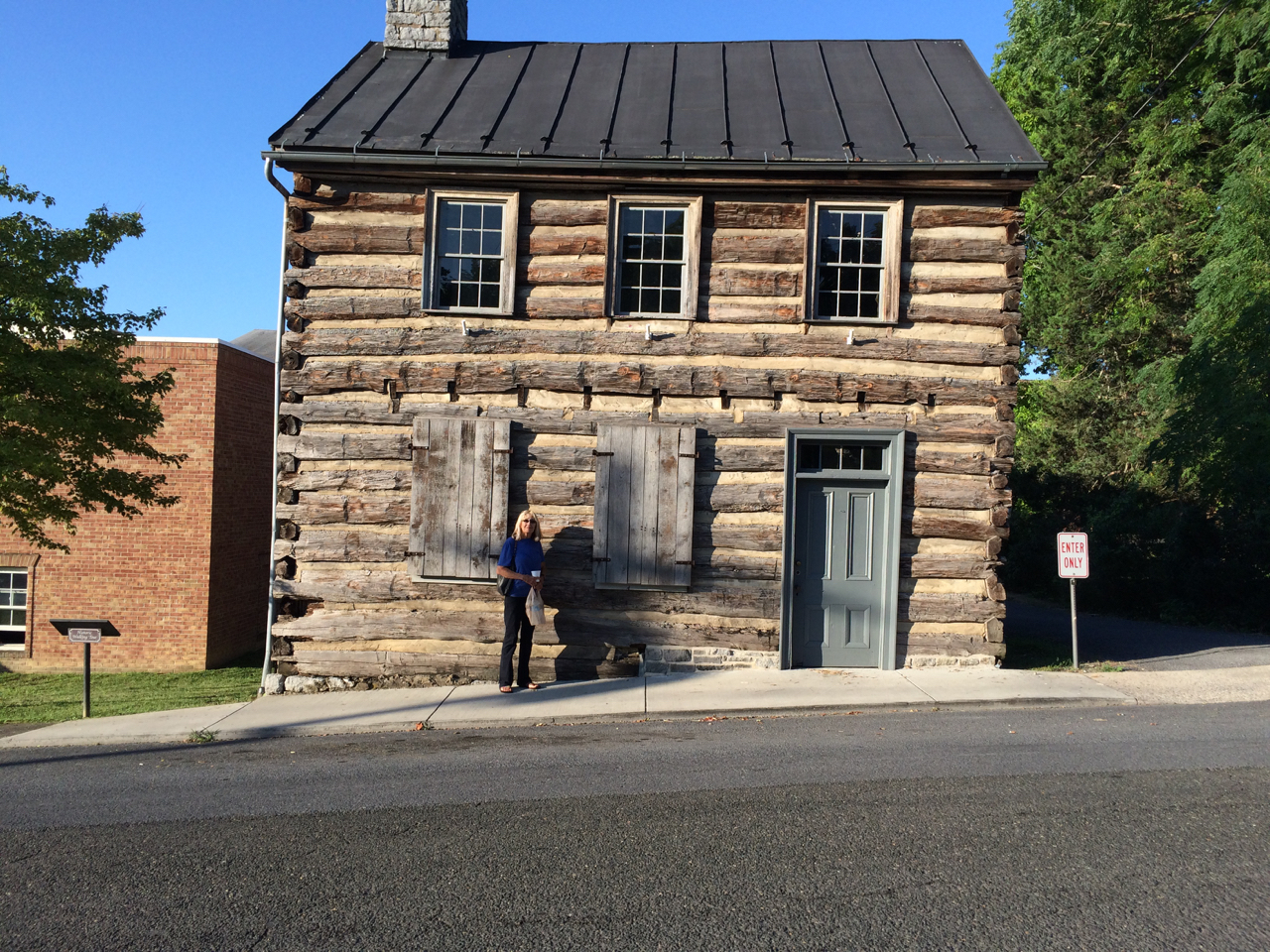 As soon as I pulled into town I remembered it, and found the Straussberg Hotel.  And as soon as I stepped out of the car I remembered the smell – old brick and boxwood!  Sure enough it was the same place, and my mom and I had a great walk around town, dinner, and a comfy bed.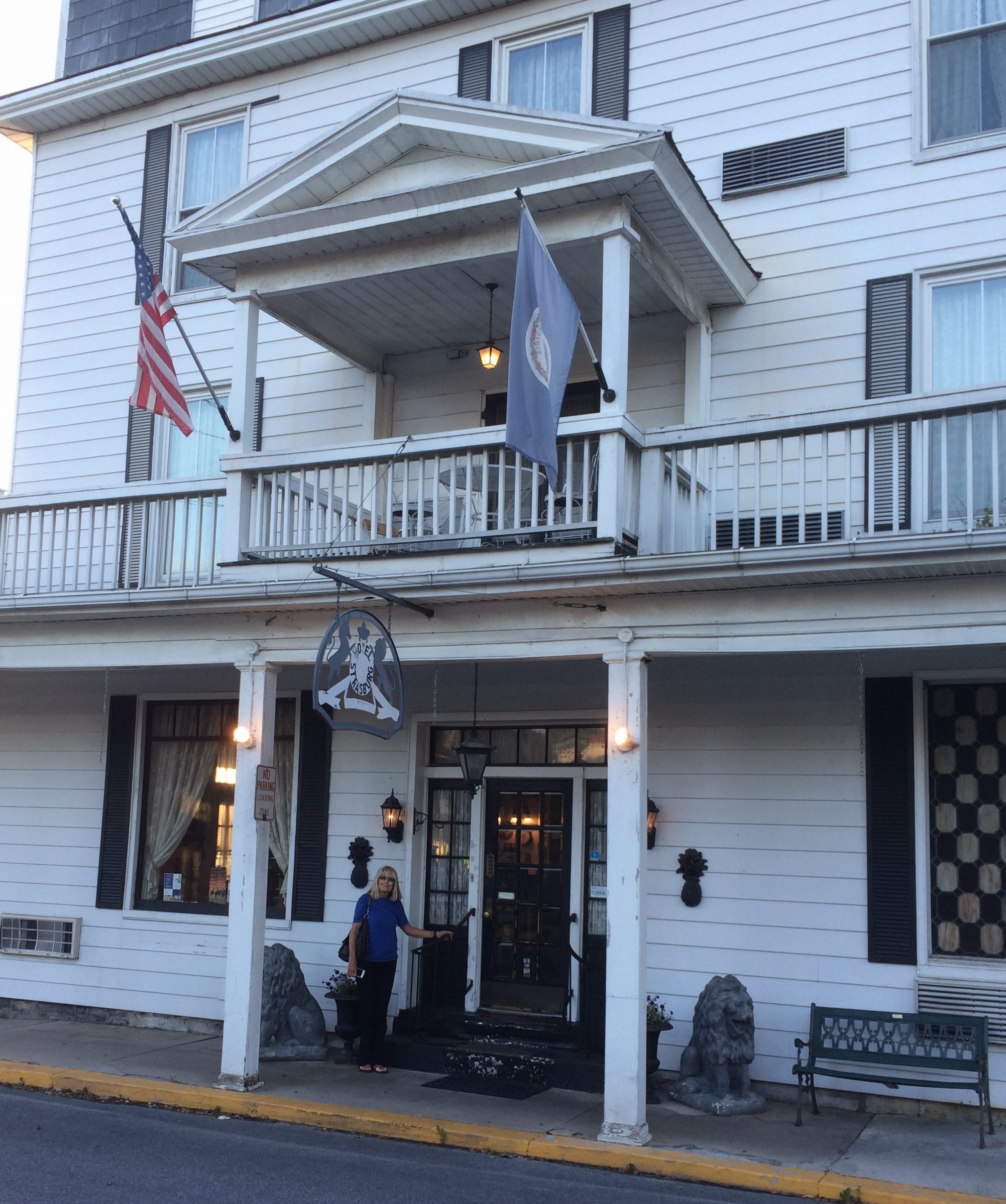 I called my daughter to see if she remembered the hotel, and she descibed it perfectly.  She was delighted when I sent her pix.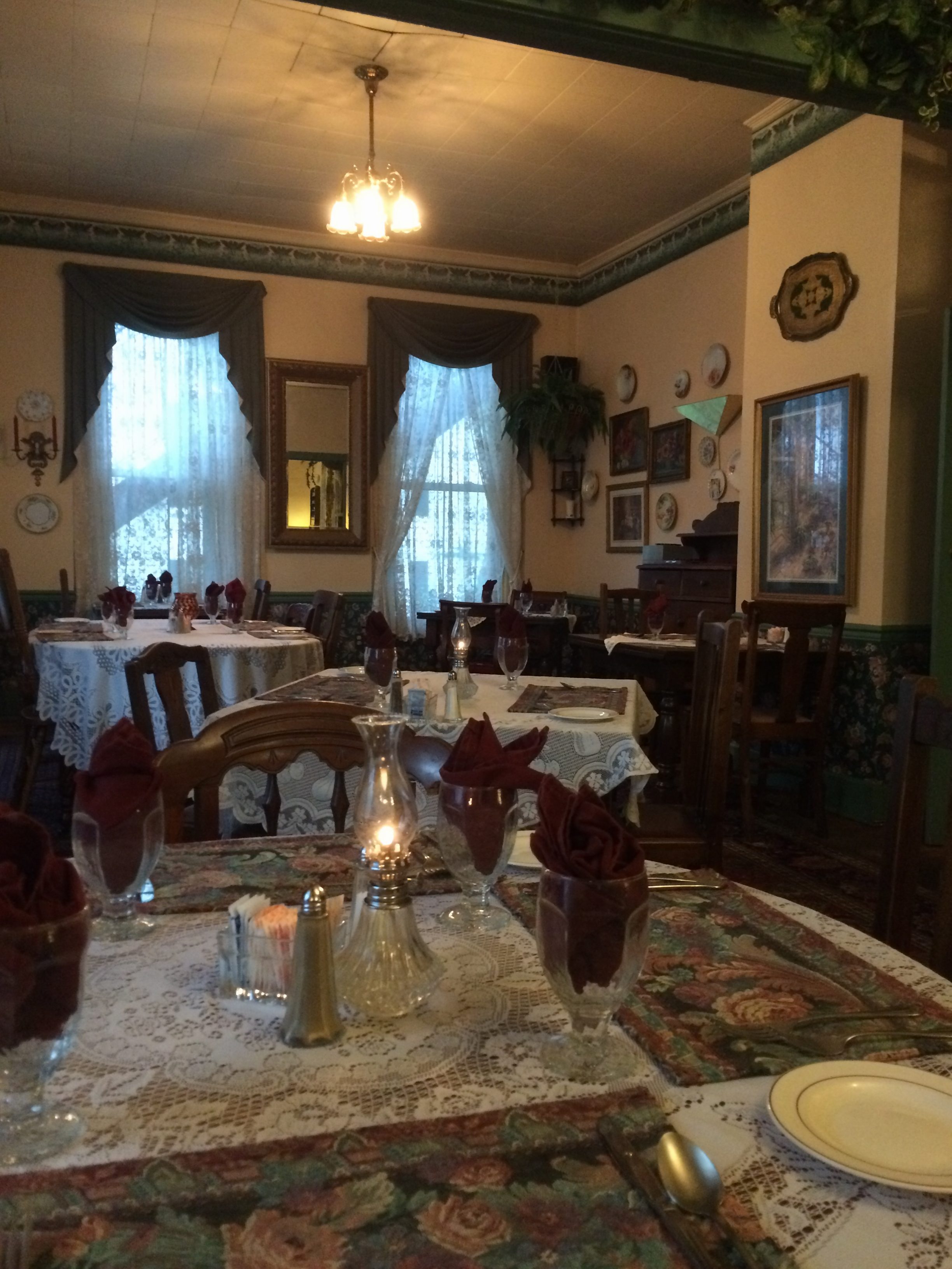 The next day we set out again and drove through the the mountains with breathtaking vistas coasting into Brasstown, NC at about 5 pm. after a funny (not-so-funny) hour driving on fumes.  I don't know if anyone knows if this is true, but I had a 1/4 tank of gas and my GPS said that Brasstown was 30 miles away. I was confident that I had plenty of gas to get there, but over an hour later I was still not there and my tank was close to empty.  My only thought was that the GPS was measuring a straight line, and I was driving on a ribbon candy road going up and down through the mountains??? Anyway, we finally got into Brasstown and stopped at Clays Corner. I hoped fervently that the old non-digital gas pumps in front of the general store worked, and they did!  The owner helped me work the old pump and I breathed a huge sigh of relief.  I was so grateful that I bought my son a tee-shirt that said "Possum – The other, Other White Meat"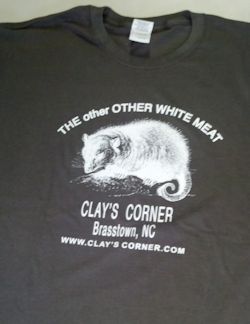 My mom and I stayed in Murphy, NC that night, ate fried dill pickles at Brothers and found out that it was the shopping center where the fugitive Eric Rudolph was apprehended?
The next morning we headed to the Folk School and wandered around the beautiful campus until we met with my studio assistant for lunch.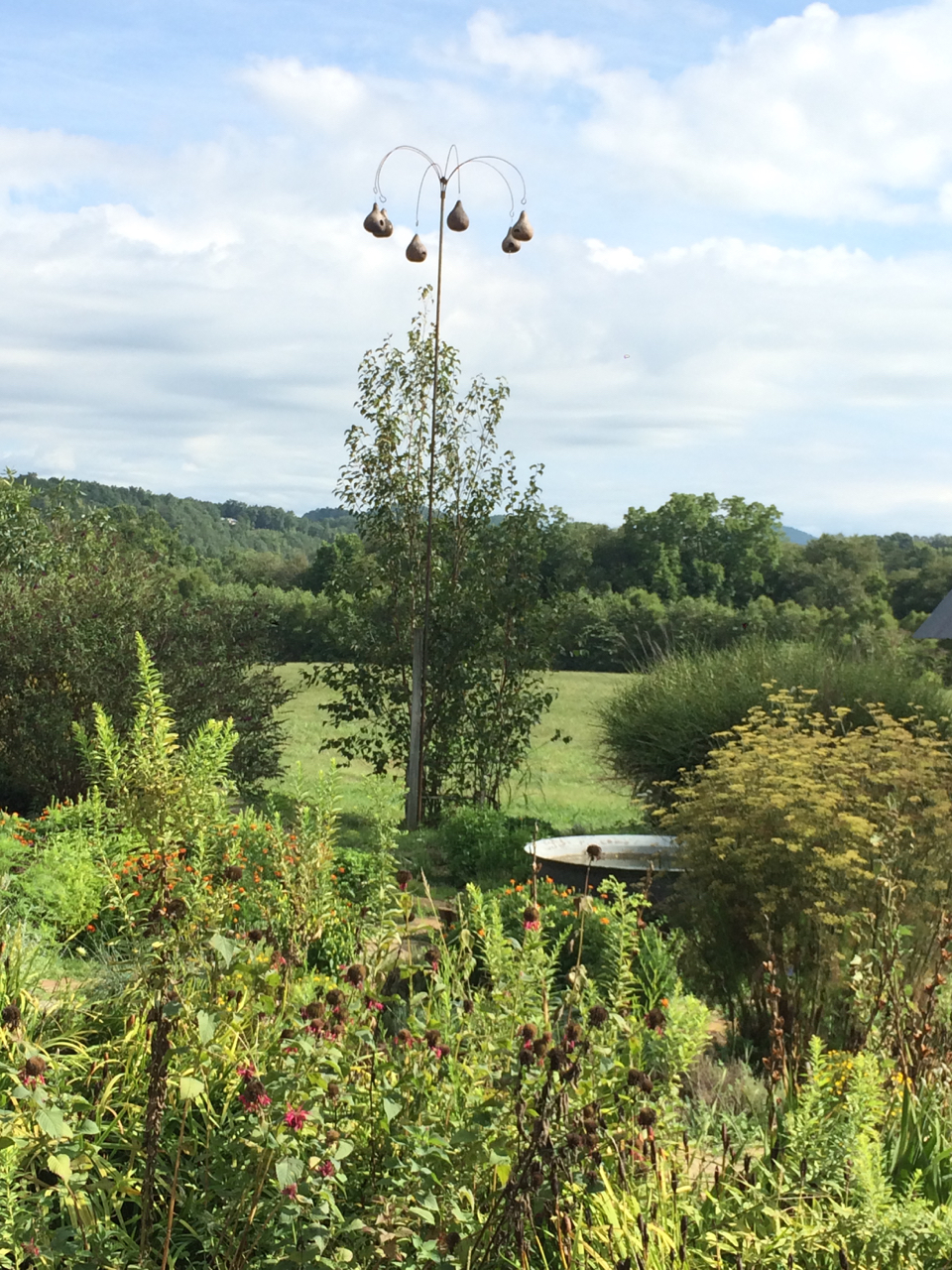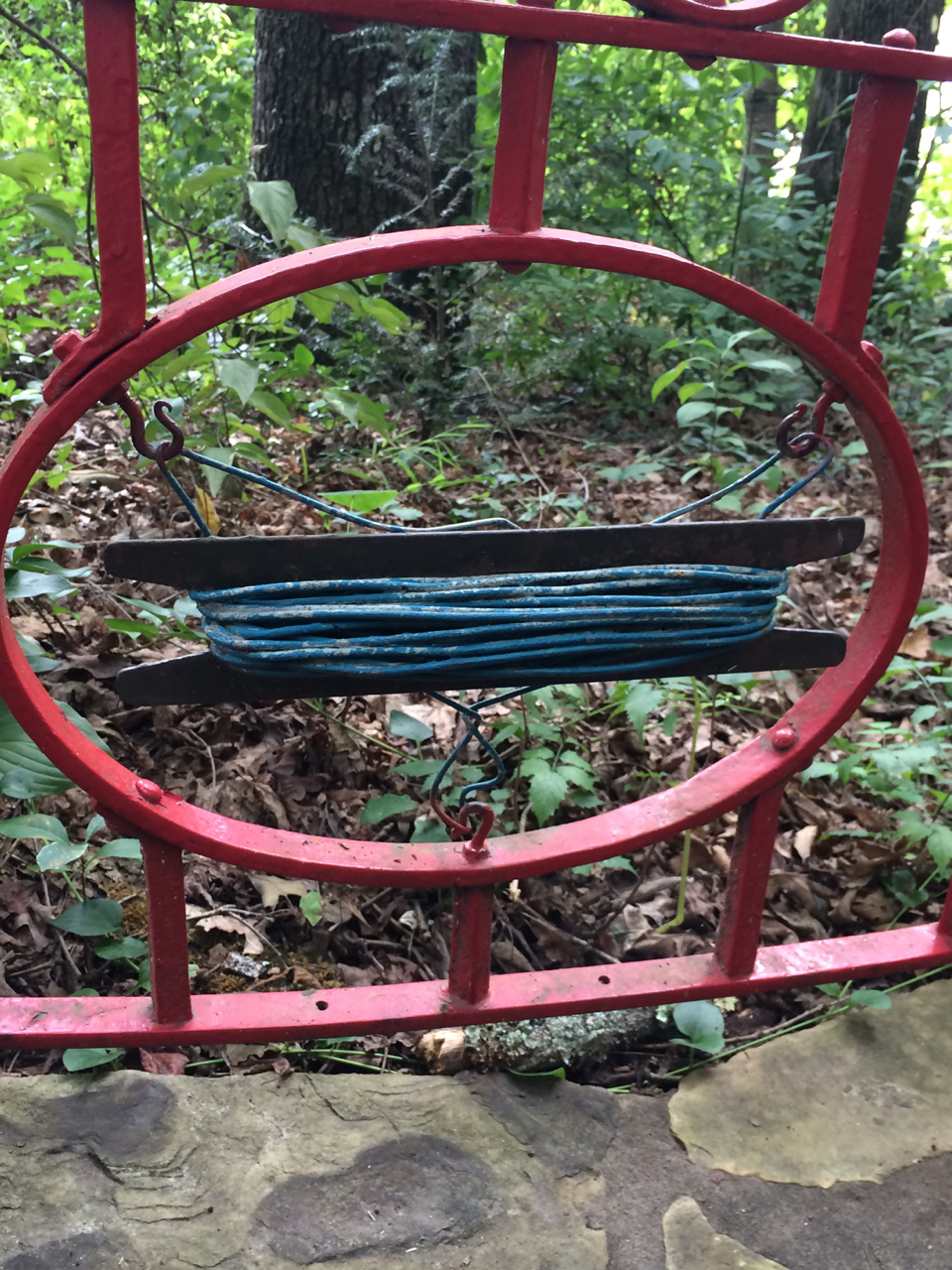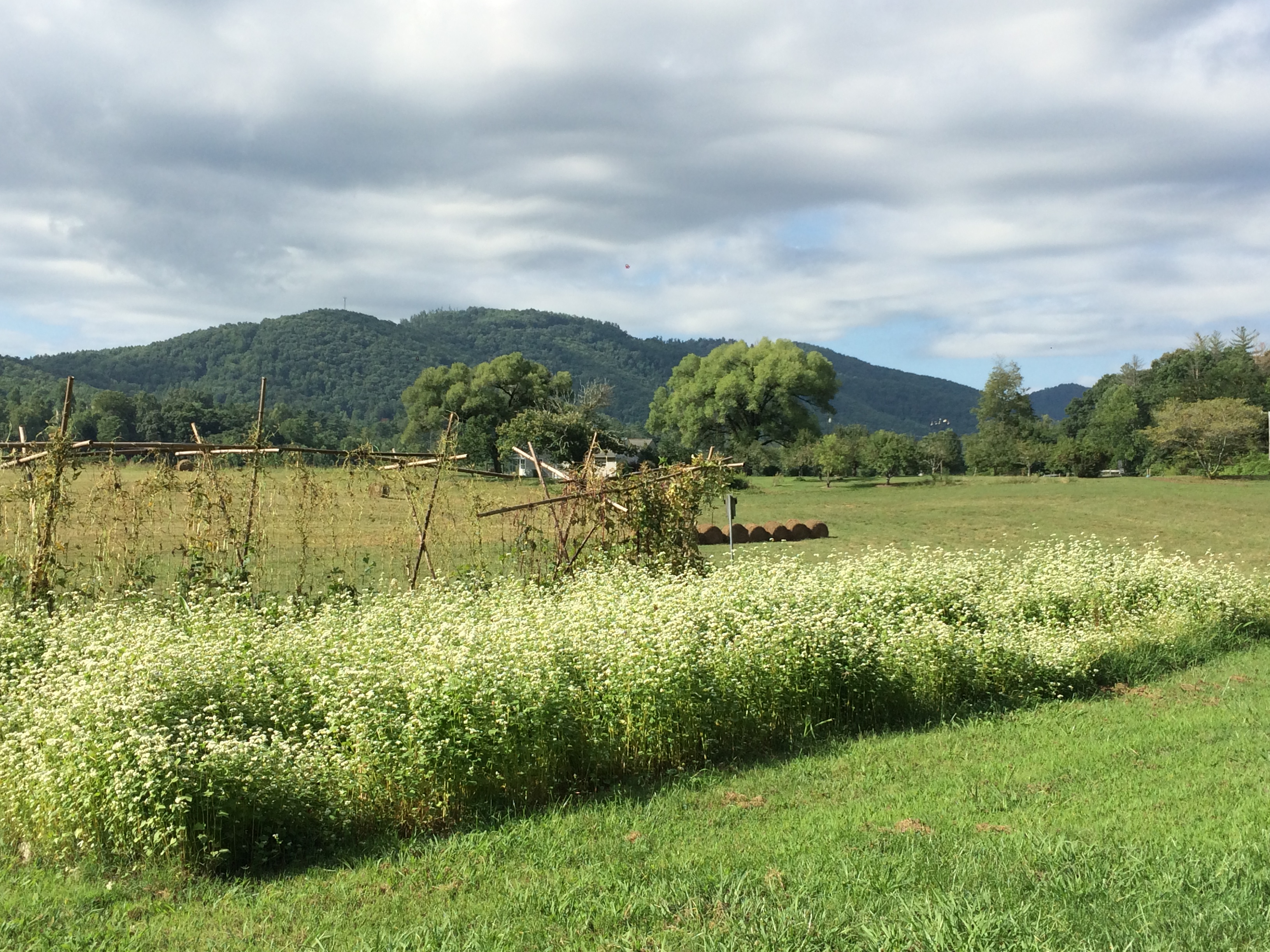 Studios are open from early morning until late at night.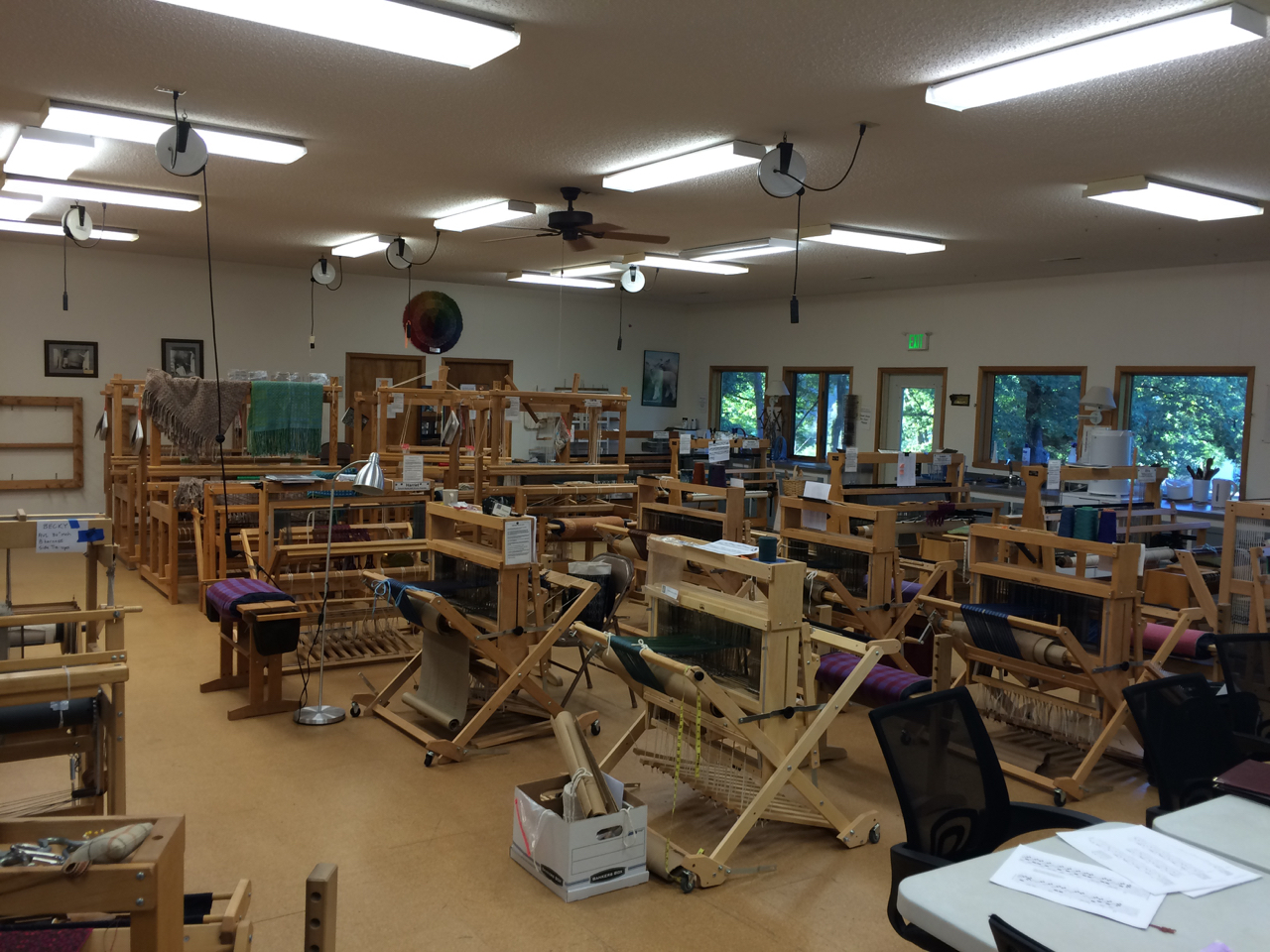 Lillian, my studio assistant was a godsend.  She knew the school and the studio backwards and forwards and led me through the set-up process.  We had a great tour and I met the class participants that night for intros.  As usual, the class was made up of a wide spectrum of weavers, some 40-year veterans, some relatively new, but all fellow fiberistas.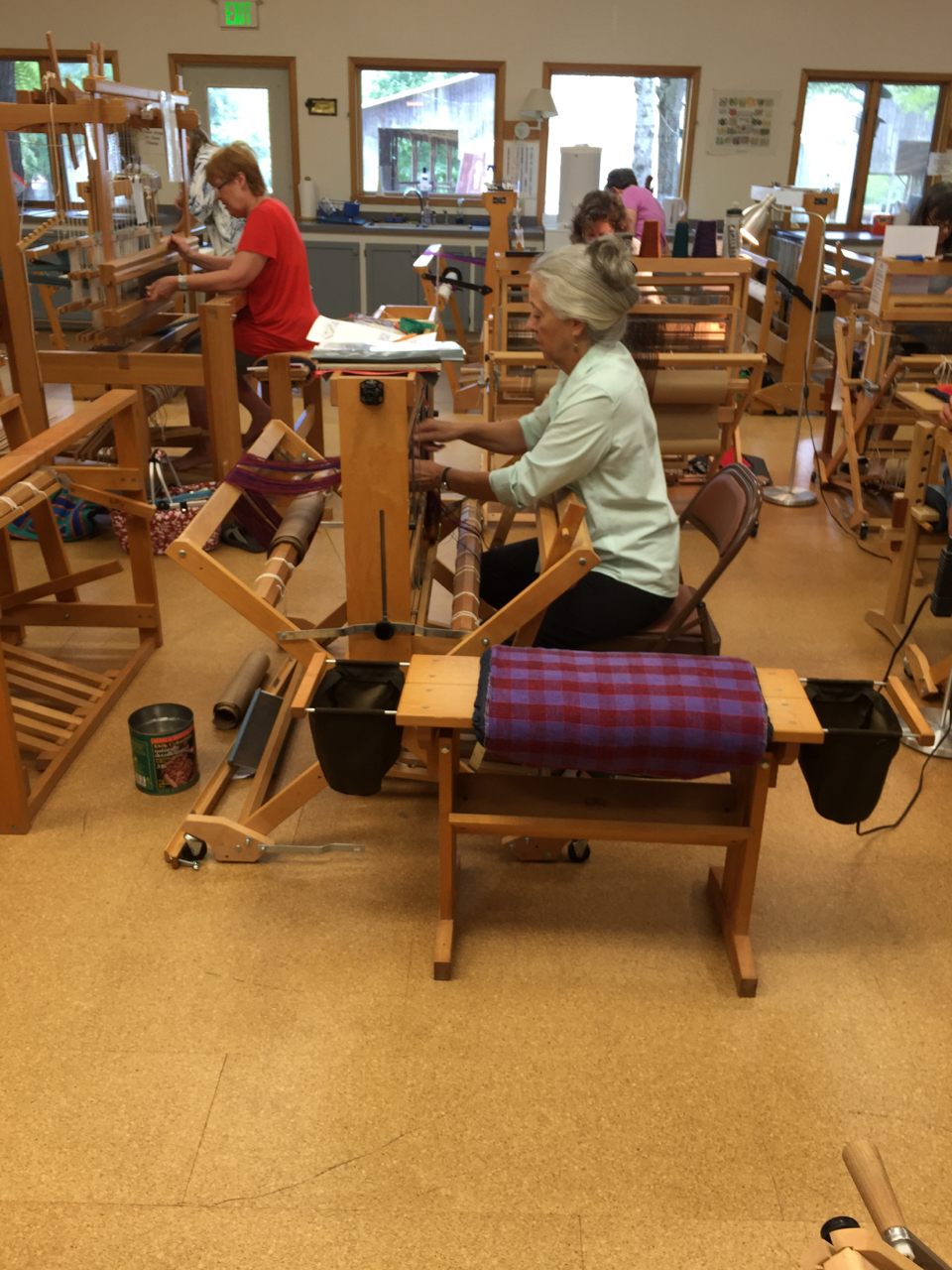 The spirit of JCC is remarkable and fosters a sense of community across disciplines as well as cooperative, non-competitive practice. I felt that vibe resonate. As I walked through the campus for coffee, etc. I would meet other artisans on the paths and was always met with a good-natured greeting. The meals are family-style, and so I had the opportunity to eat with many of the other teachers and students – as you can imagine meal-time conversations were lively and fascinating. People from all political, religious, educational and ethnic backgrounds ate and chatted together in harmony.  
For the final Show and Tell, all the studios showed their products from a week of work, and the results were jaw-droppng. Carved mantels, curve-topped chests, caned chairs to name only a few.  We were serenaded by the mandolin class – only a week and they gave a wonderful concert!
 Lillian supported me while I gave my brief recap (public speaking – yikes), but I was inspired by the week's morning song during which we were regaled with lively anecdotes told by really great storytellers.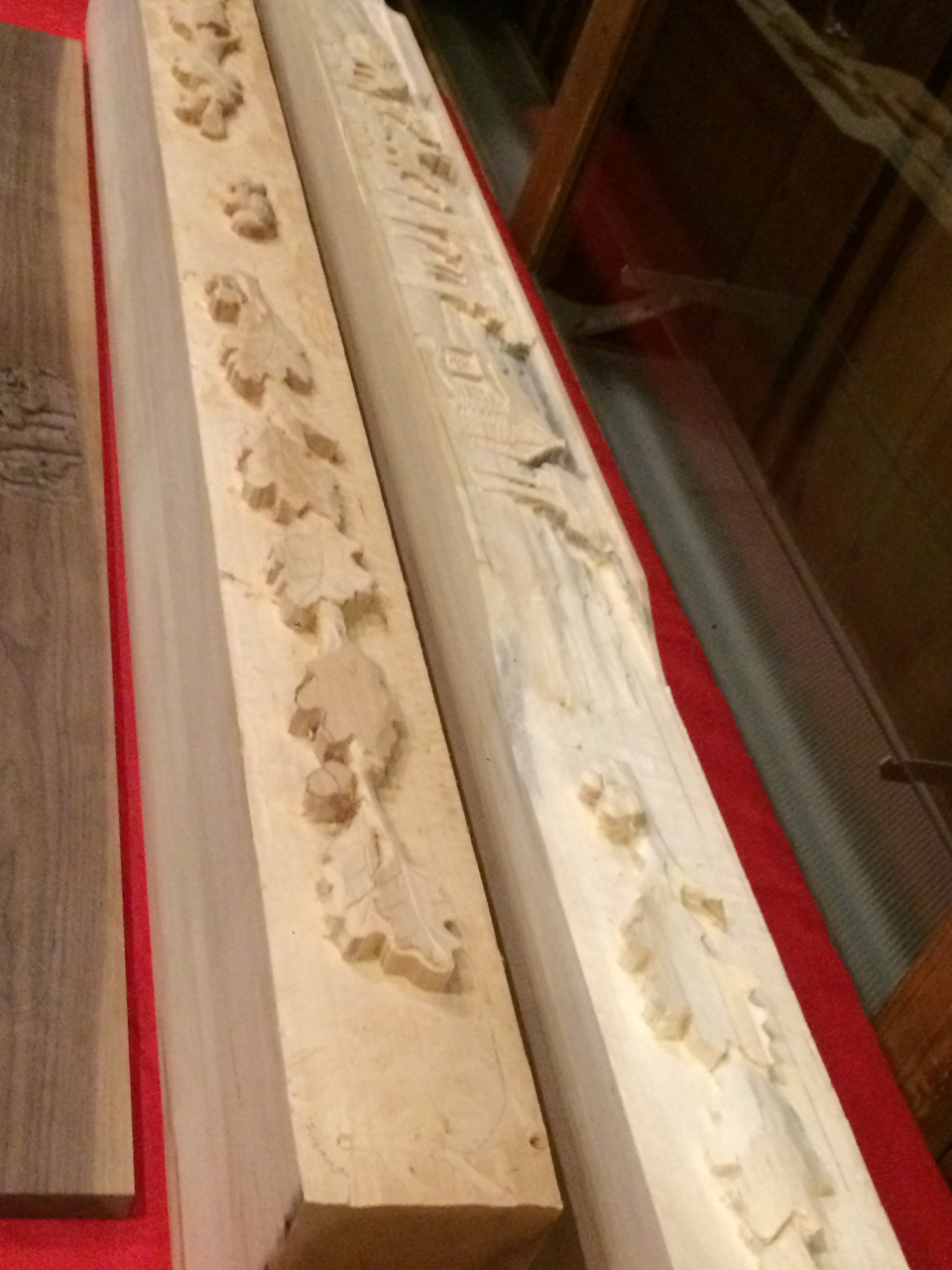 Bad pic of the stunning carved mantles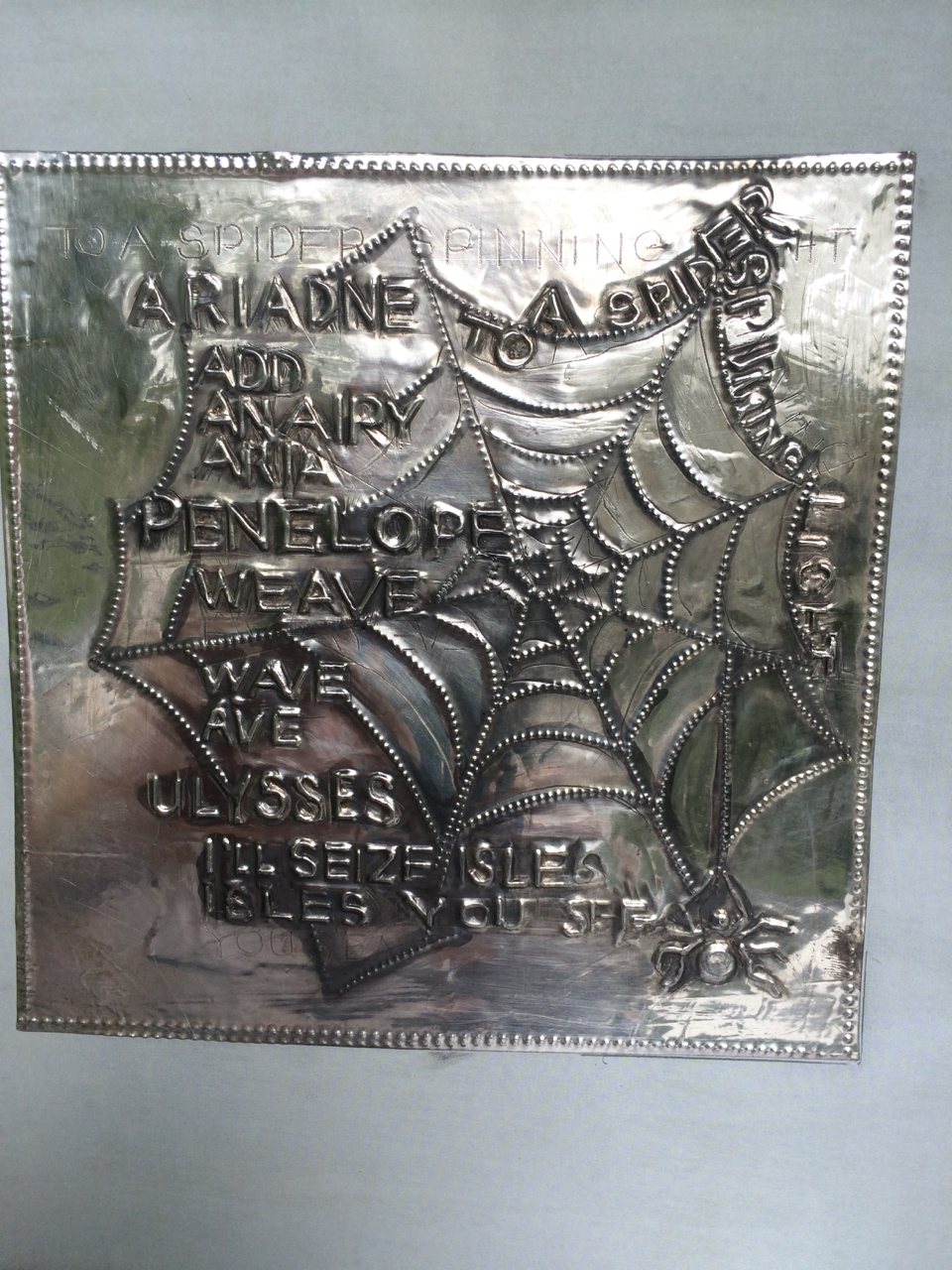 and my mom's repujado (embossed) book cover plate for a book of poetry by her friend Teal Sales.
I just read Patti Lamb's blog post about JC Cambell, and I highly recommend it – great pix! http://lambontheloom.weebly.com/blog