Listen to the Art
"The whole culture is telling you to hurry, while the art tells you to take your time. Always listen to the art." ~Junot Diaz
"I'm late / I'm late / For a very important date. / No time to say "Hello, Goodbye". / I'm late, I'm late, I'm late." White Rabbit: [singing]
Since I last posted I have been trying to listen to the art, but I feel like the white rabbit.
Weaving is such a strange endeavor to pursue in the modern world – every step takes so much time, and if you try to explain your morning/day of inserting 500 or 5000 threads through heddle eyes to almost anyone who is not a weaver, you will get incredulity.  And yet it seems like such a great antidote for what ails us in the modern world: stress, anxiety, lack of tangible product, distractedness, the need for meaningful creative outlets and the lack of connection between what we consume and how it is produced.
That said, it is problematic as a solution because it is so time consuming, the items we produce are almost never "necessities", it is rarely lucrative, and in fact expensive to pursue.  As I often joke to my husband, "All I'm asking for is all the money, all the time and all the space – that's all."
When hand weaving is seen in the media (rarely) it is used to describe someone who is an unrealistic kook or some kind of hippy throwback.  Have you ever seen a depiction of a modern-day hand weaver that isn't comic and often kind of pathetic?  So, in the face of obsolescence, marginalization, ridicule and expense – what are we hand weavers to do?
Weave more! I think that the obstacles might even be part of the reason we have to weave.  It is hard, it is time consuming and it doesn't give us any status (money) in the modern world.  All these characteristics might be the proof of the value of weaving to those who find it.  It is hard – so are most things that give us satisfaction. It is time consuming – virtually everything that results in something good takes time. It is anti-status – may be the best thing about it because if we continue to spend time and effort on something that is status negative in the modern world we are taking a stand against a strain of modern values that undervalue process, overvalue wealth, that divide product and origin to the point that very few modern Americans can tell you if a fabric is knit or woven.
Art (weaving) enables us to find ourselves and lose ourselves at the same time. Thomas Merton
I will now step off the soap box and do a quick photo montage of my world (weaving and otherwise) since I last blogged (? shame emoji about blog frequency).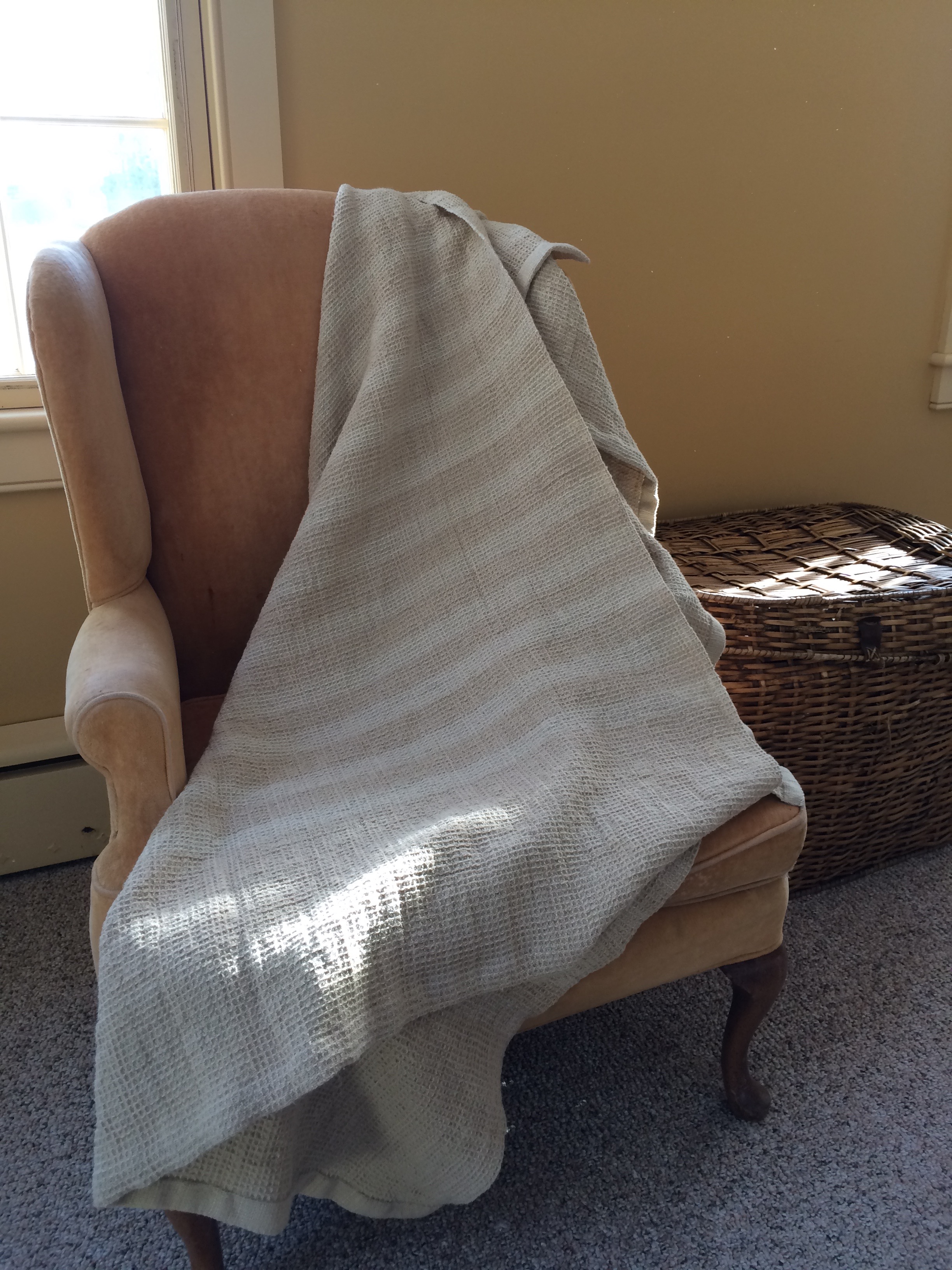 Finished waffle throw woven with oldest son (in last blog post)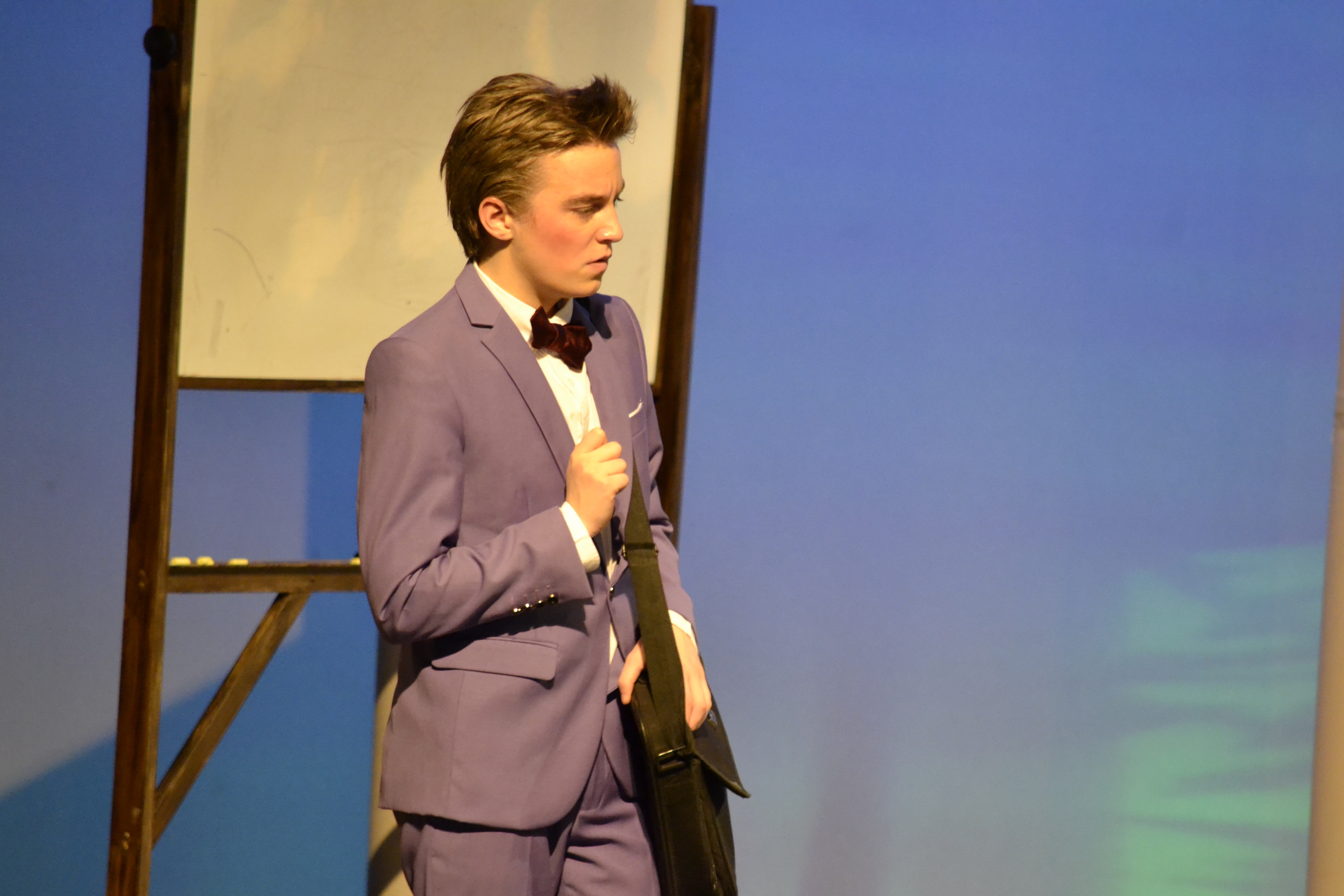 Youngest son in Arcadia by Tom Stoppard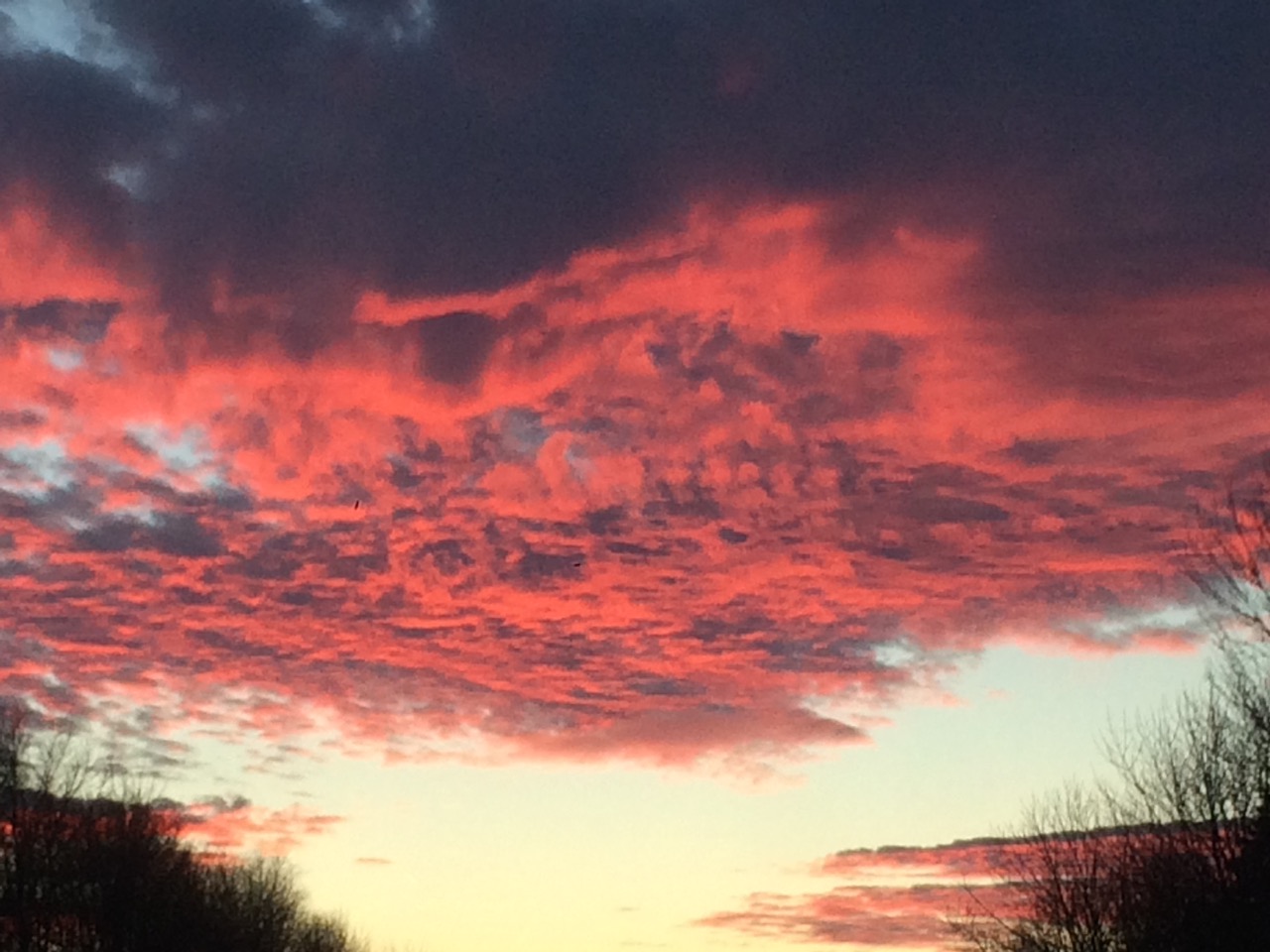 Crazy post-blizzard sky as we headed to Red Stone Glen Fiber Arts Center https://www.facebook.com/redstoneglenfiberartscenter/ Tom Knisely's & Sara Bixler's new weaving retreat.
Prepping the rags . . .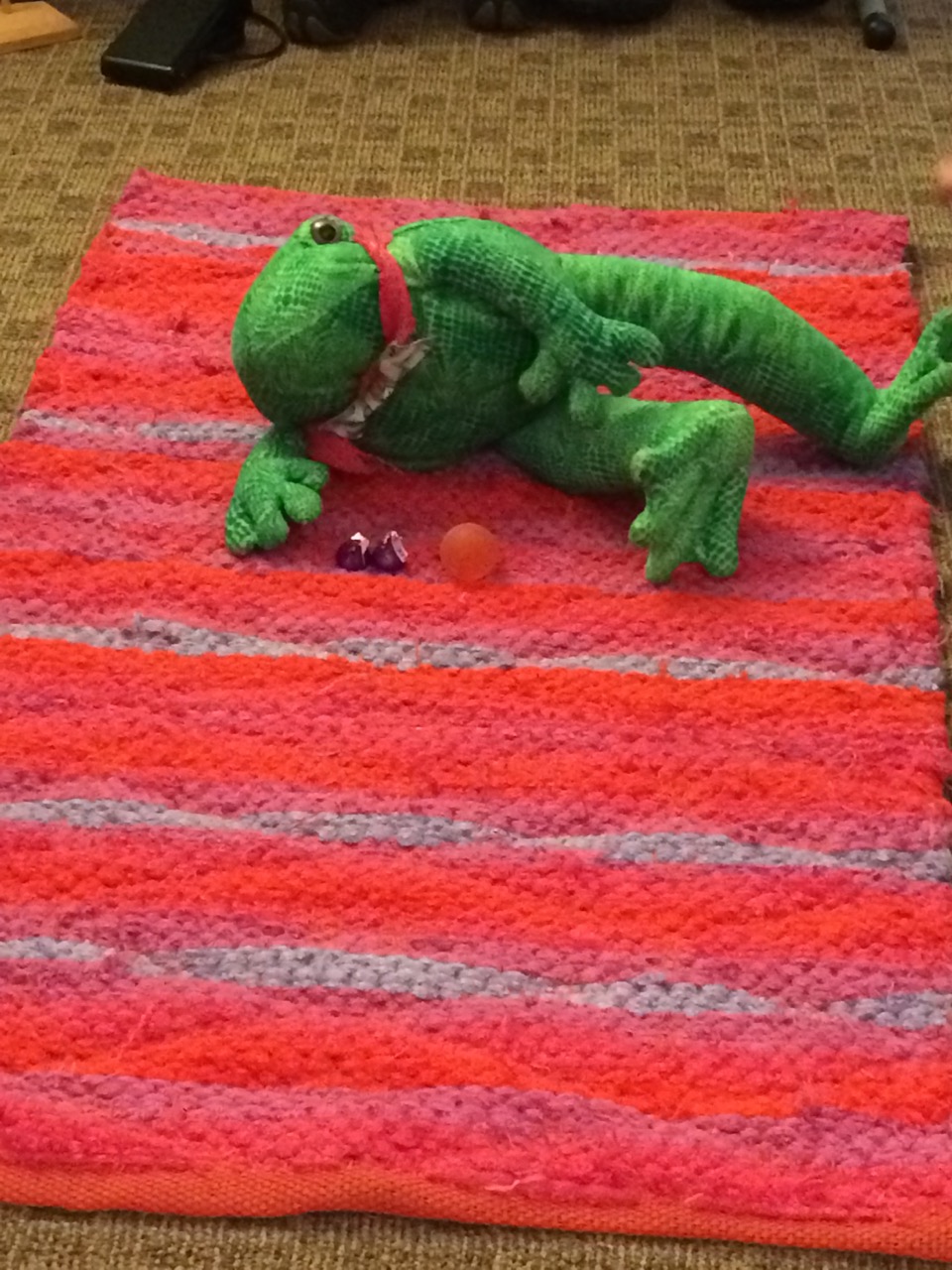 My Ugh Rug – great workshop company and instruction – sadly I was hemmed in (pun intended) by my rag colors.  Thanks to Becky Jensen for the pin-up pal.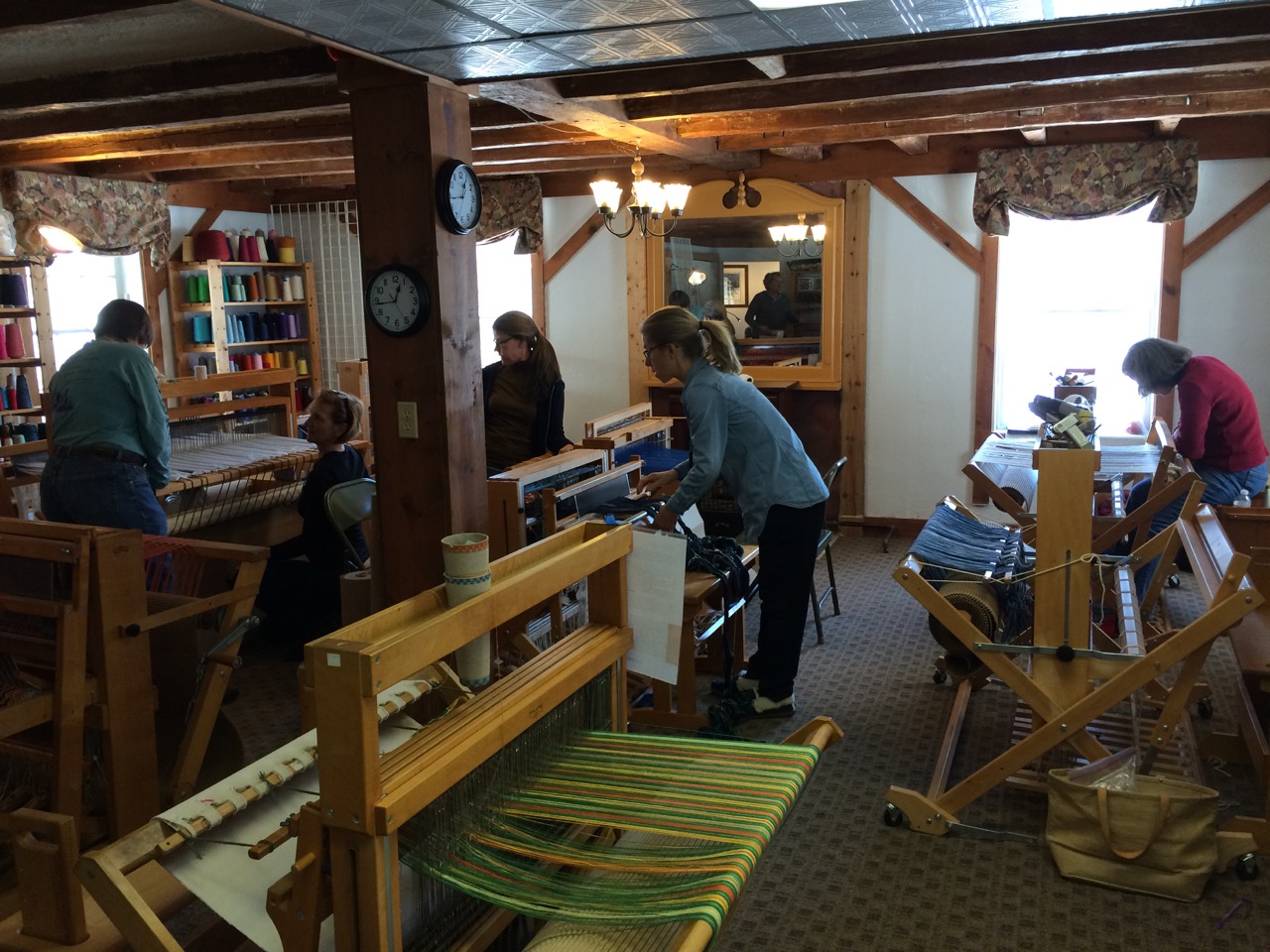 Great new weaving buddies braved the storm.
Another rug – learned a lot – main lesson – choose your rags carefully!
An amazing treat from Becky Jensen – a ply-split necklace to beautify (further) Fiona.  I have yet to find the right hardware . . .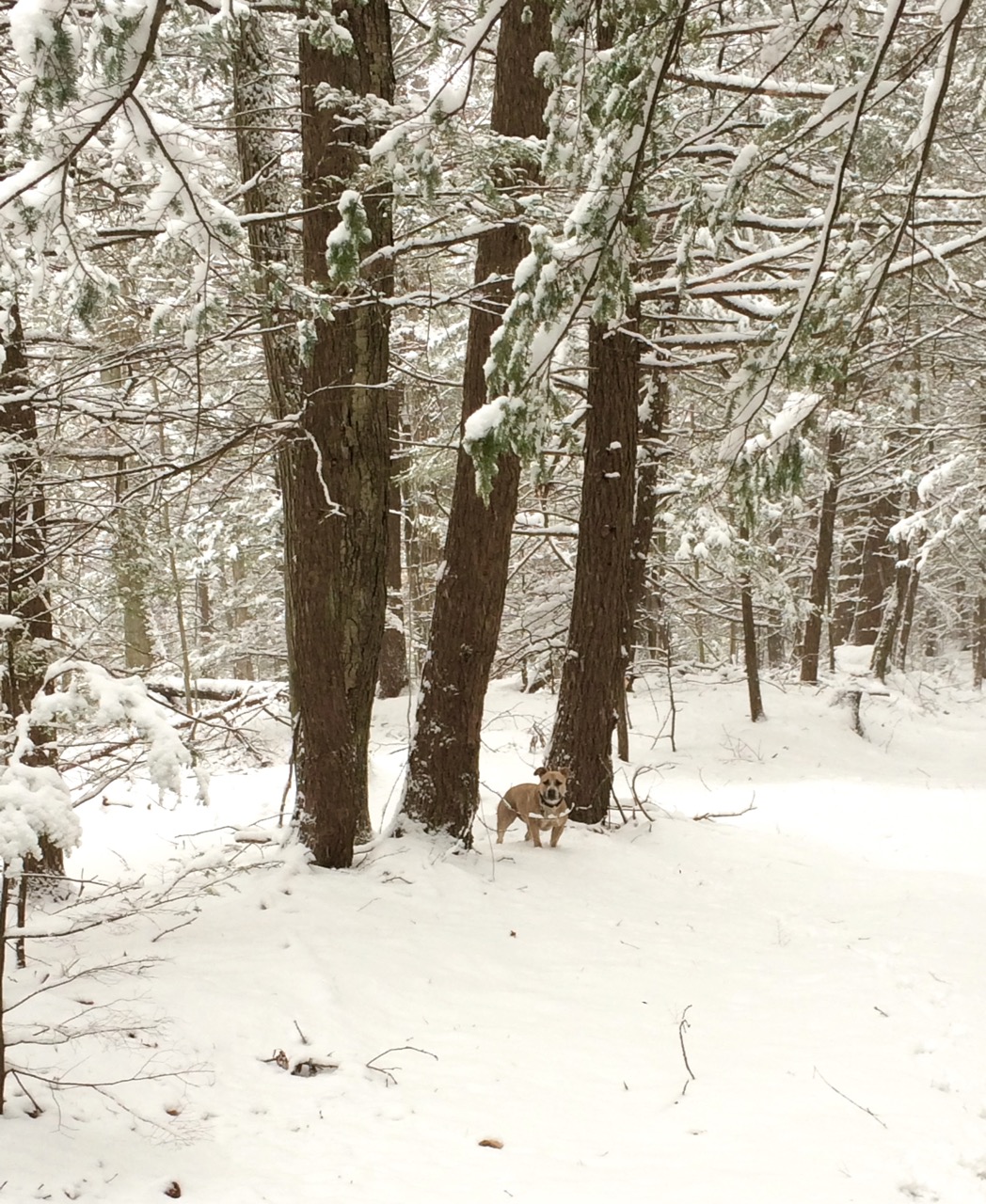 Speaking of Fiona . . . here she is in the midst of a lovely, soft snowfall just minutes before a horrific encounter with a porcupine that left her looking like a cactus and us with a hefty vet bill.
And speaking of Fiona . . . she claimed my long-on-the-loom cashmere mill-end throw the minute it came off the loom.  I can't resist those peepers!
The B & W Throws.  Lots of weaving food for thought.   
Larger scale versions of the "Linen-Grid" draft in softball cotton and 6/2 eco-cotton.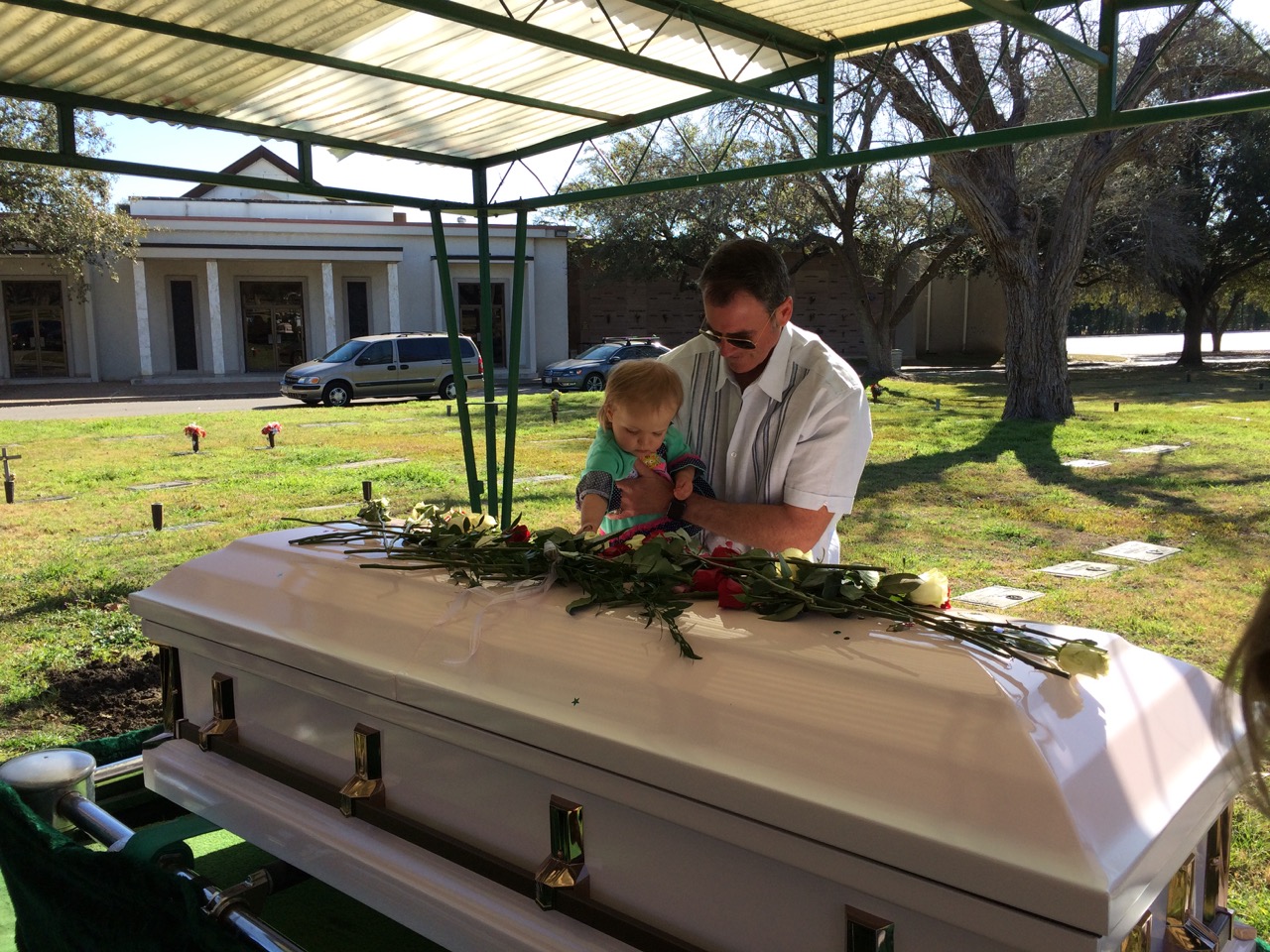 And in the midst of the hustle bustle we lost my amazing grandmother Hazel.  She died in her sleep, at home, at 102 so her burial was more a joyful remembrance of her life than sad occasion.  My "Mam-ma" was renown for her love of and skill with beads, decorative embroidery, sequins and anything girly and sparkly.  Unbeknownst to us she had ordered and been paying for her casket for years.  She had chosen a pink and gold casket that was just perfect.  One of the family brought a big container of glitter and sequins that we all scattered on her casket (youngest family member seen carefully placing her handful of sequins in the picture above) in a cloud of glitz that Mam-ma would have loved. We miss you Mam-ma!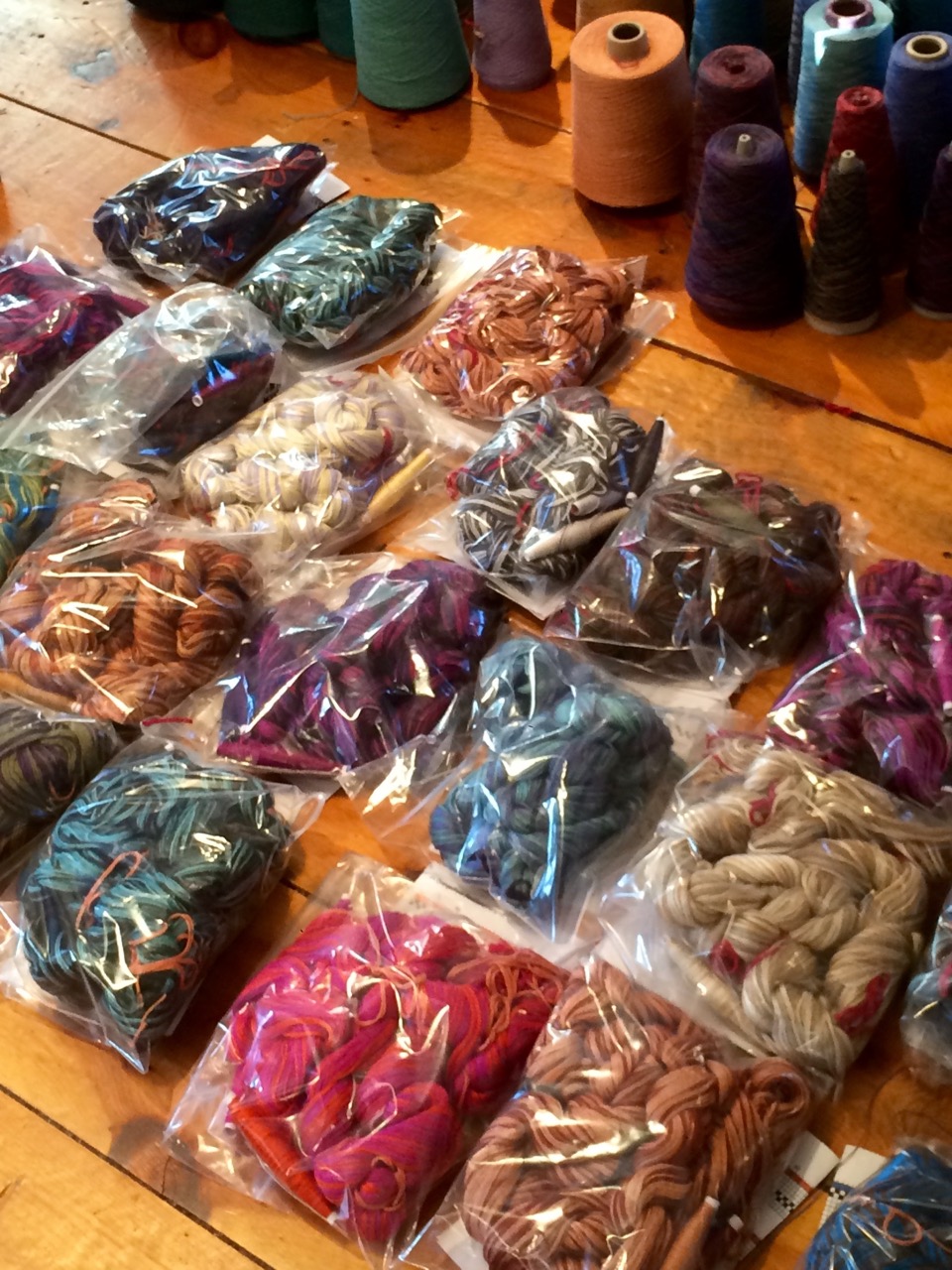 As soon as I returned from my grandmother's burial I had to get busy winding warps for upcoming classes – above are a few of the 54 warps that I have since wound and mailed out – whew!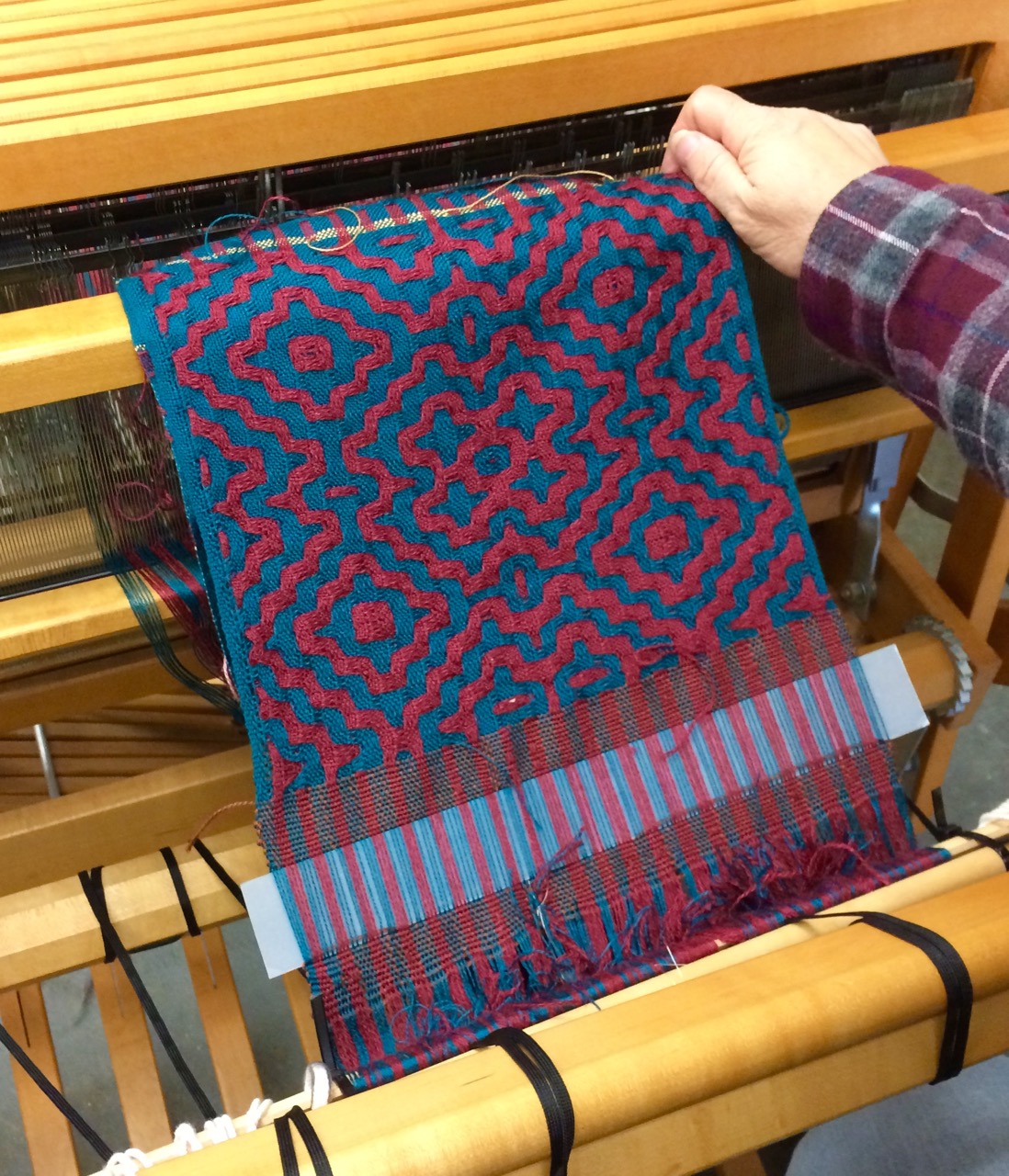 Jodi Nager's fab sample from a recent workshop . . .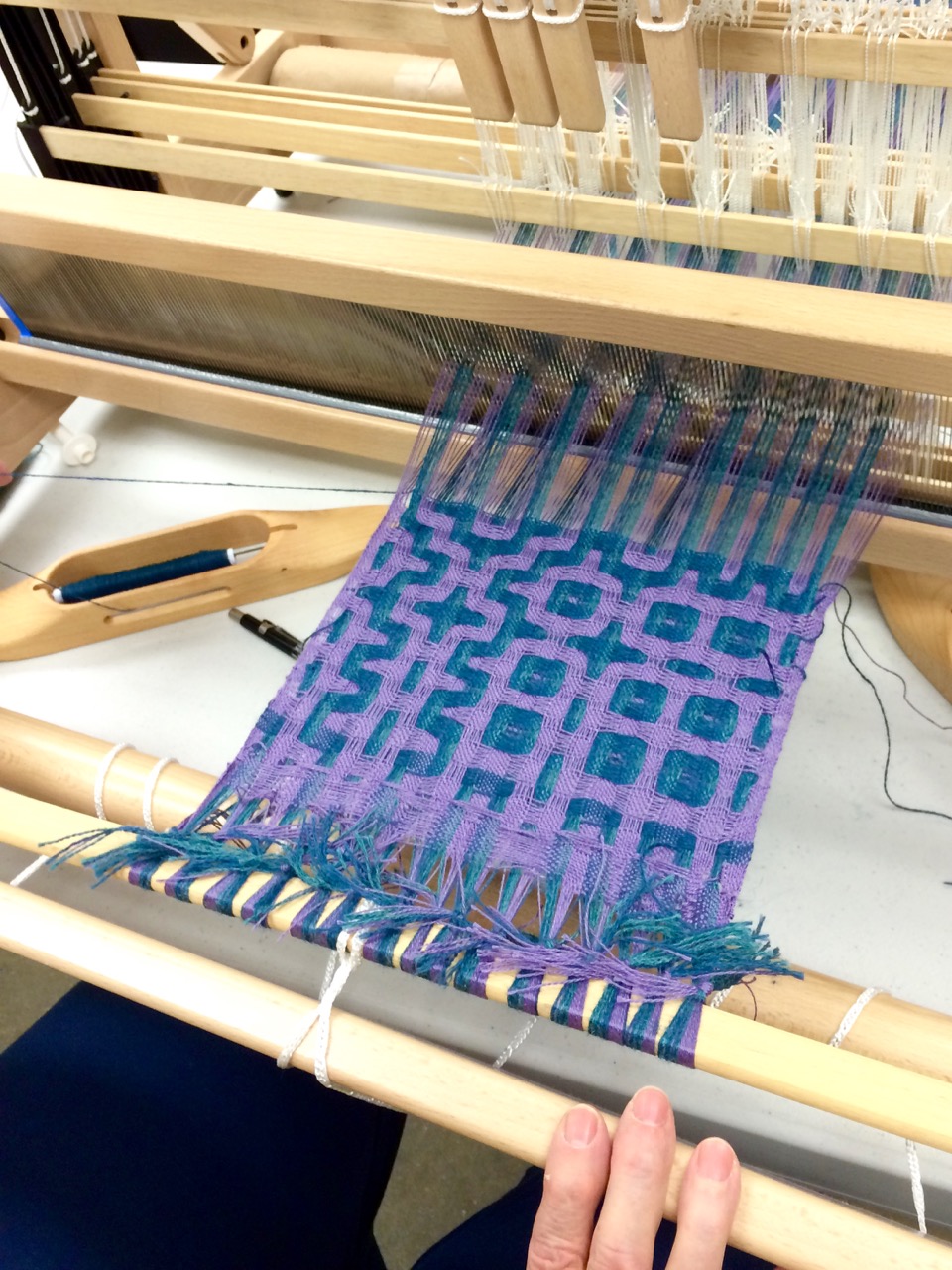 and Nina Laurie's
and Trish Colson's sampler off he loom!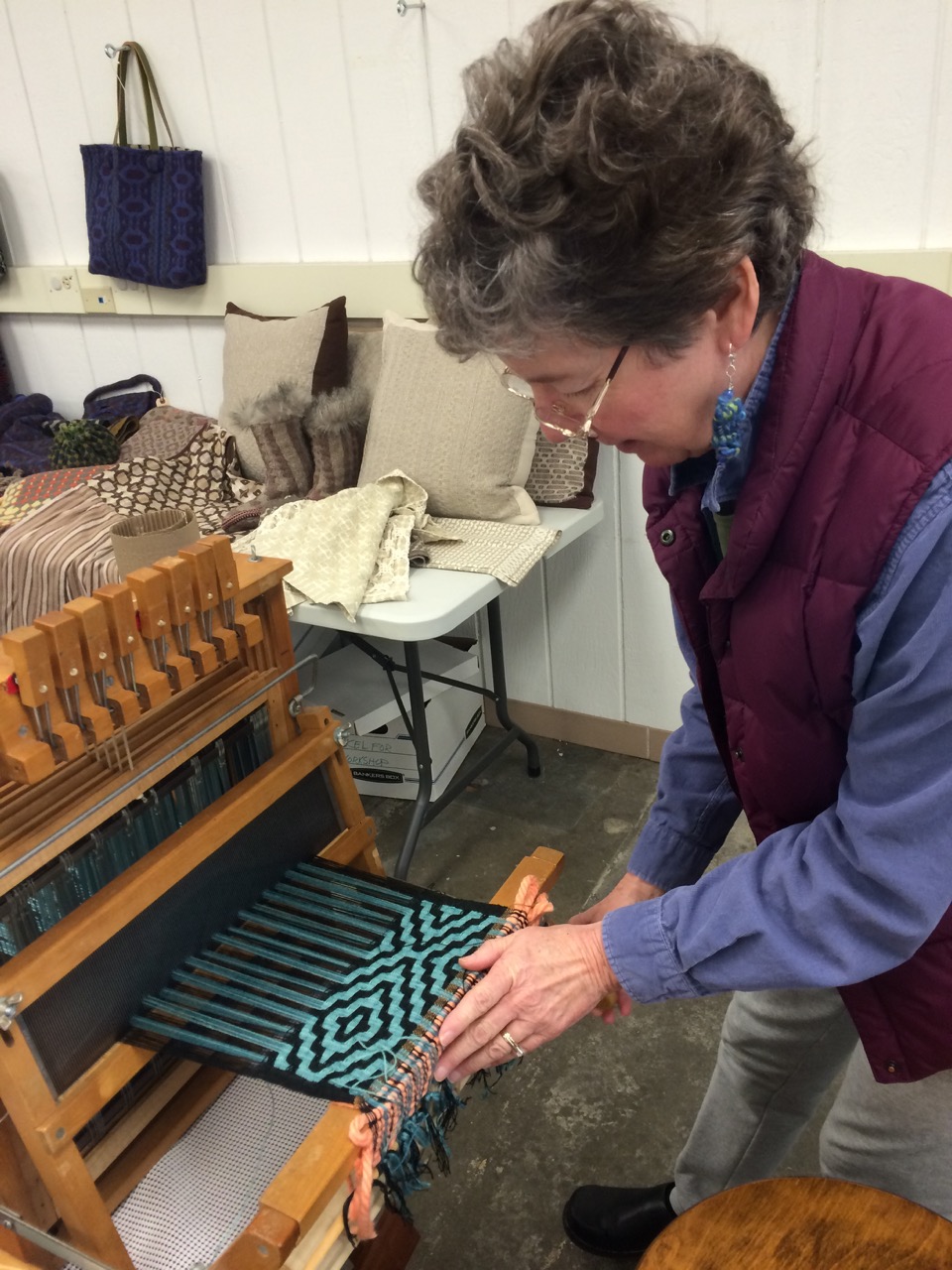 Diane Roeder getting her sampler started
Leslie Ann Bestor trying some color variations
And finally – 8 placemats in 10/2 hemp – learned a lot (again . . . sigh) about keeping track of border designs and even beat.   So the moral of the story is Weave On! In the face of dismissive societal attitudes, uneven beats, and insanely time-consuming ugly rag prep.