Hope Smiles • Happy 2015
Hope smiles from the threshold of the year to come, whispering, 'It will be happier.'
Alfred Lord Tennyson
I love this quote because even if one faces the same stresses and challenges in the coming year, it is a pleasure simply to envision 2015 as a smooth, healthy, peaceful, trouble-free New Year. Here's to HOPE!
I have a random selection of photos that I thought might be interesting to peruse as 2014 comes to a close, and I try to do as my dynamo mom says and "activate your executive brain!" I hope to make my weaving life (and blog) a little less random, a little more creative and a little more exciting.
Below is a segment of a coverlet belonging to my great friend and weaving mentor Ute Bargmann.  She has been working on an unbelievable array of dimity samples that I hope will turn into a brilliant book soon . . . . Hope!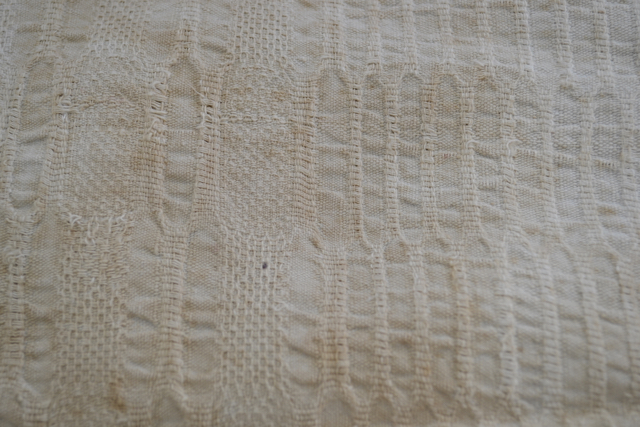 Below is a pic of an "American Maid" eco-cotton baby blanket that did achieve the softness that I aspired to but didn't achieve in the eco-cotton overshot blanket.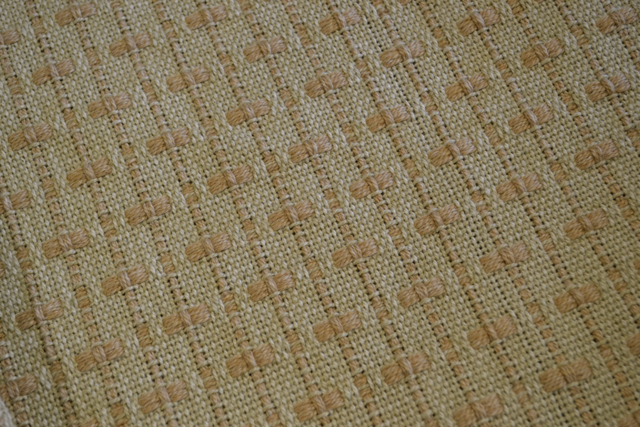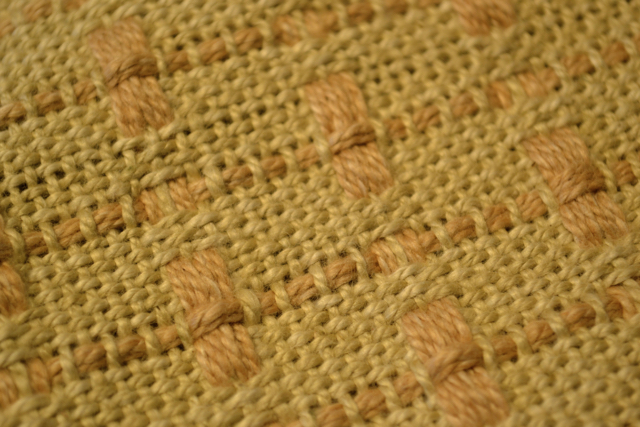 And below is the blanket ready to be given to the new grandbaby of a beloved friend along with an "Amish Puzzle Ball" http://www.wikihow.com/Sew-an-Amish-Puzzle-Ball made of scraps of handwoven fabric.  It was somewhat comical because my friend is an ace quilter and my piecing was more "love" than expertise.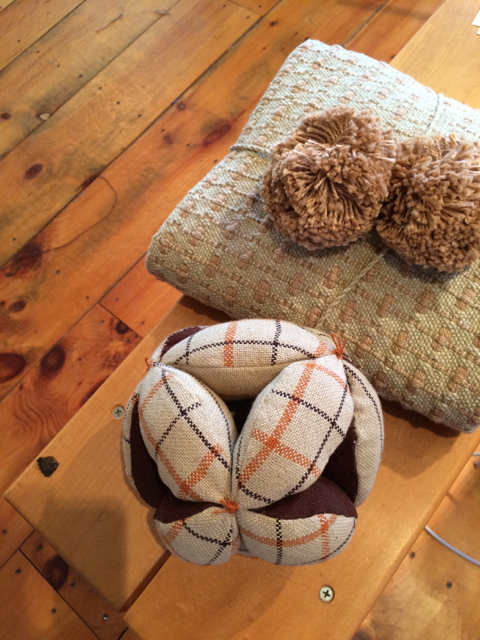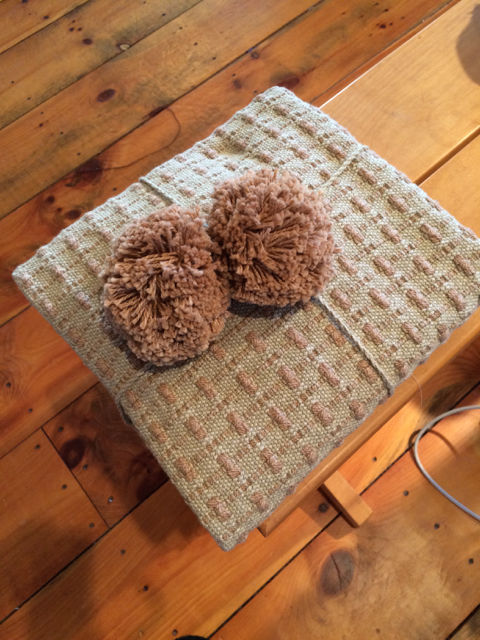 And below is a color puzzle.  I was admiring this runner at Vav Stuga because of the freshness of the colors. I said that I thought the yellow/lilac combo was so inspired, and Becky replied that it wasn't lilac.  What?  She held a length of natural cottolin along the length of one of the lilac stripes and sure enough . . . wow!  It is a common "color theory" lesson about complements that I can never precisely restate, but I always think of the effect as the yellow stripe using up all your ability to see yellow, so you see its complement "purple" instead of natural.  I also like this quote from Goethe that I saw on the Wiki entry for Complementary Colors: According to Goethe, "yellow 'demands' violet; orange [demands] blue;purple [demands] green; and vice versa".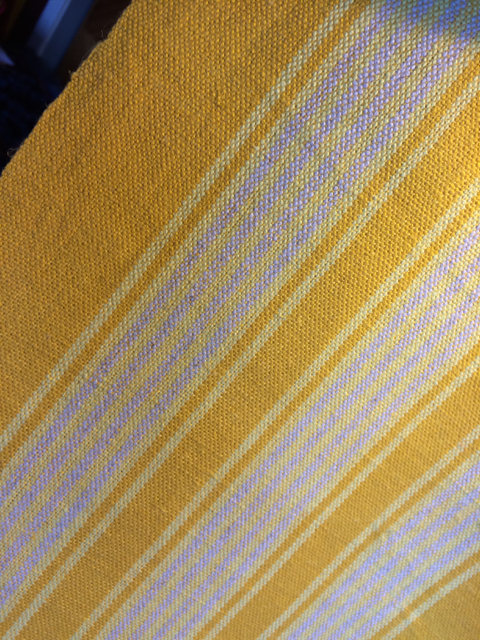 And to keep going with the random ramblings, below is the maiden project (double weave sampler) on the Toika.  I LOVE this loom.  I wove on it yesterday, only four days after my hip replacment surgery.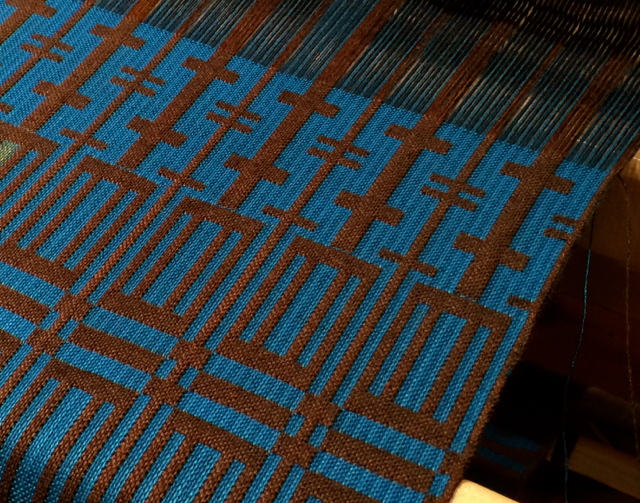 And here is my holiday homage to wool.
 and my dad enjoying the tree and a little Bruegel.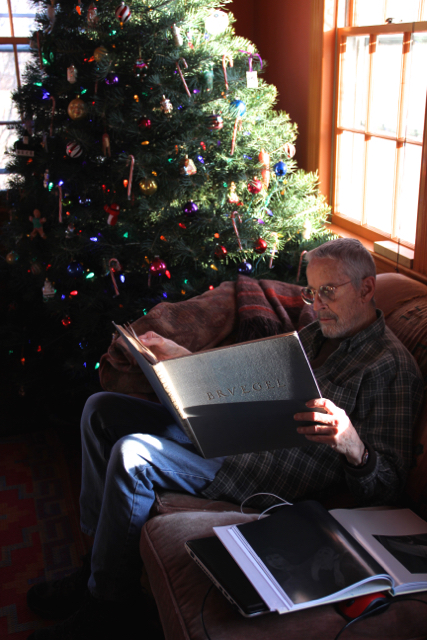 And the first run (colors/block design need revisiting) at a set of "one warp" table linens including double weave placemats, coordinating napkins woven simultaneously on two layers and a tablesquare (forthcoming) woven on the same warp resleyed.
As soon as I am off my crutches I will re-visit.  Until then I wish everyone the happiest of New Years with all warps beamed perfectly and all threads unbroken.