Fraidy Cat
I have generally tried to cultivate an optimistic attitude of "what's the worst that could happen?" in weaving and in life.  Having had a pretty stable, secure upbringing and young life, it was an easy attitude to maintain across the board. As I move into my sixth decade I realize that "the worst" in life can be very bad, but the great thing about weaving is that the "worst" is a wasted warp and little more.  So, what's there to be afraid of?  Nothing . . . .
except Drawlooms!!
Somehow the Drawloom "loomed" in my imagination as a scary, layered network of complicated heddles and pulleys and potential disasters . . . yikes! Well recently I was given an opportunity to conquer my fears in the absolutely best way possible.  Becky Ashendon gives drawloom classes at her family home in one of the most lovely settings in New England.  The looms fill every room of half the house, and they are PRE-WARPED!!! So Becky has pre-slain (ha!) the drawloom dragon for you.  You can select a loom – all are warped using a different technique featured here:
http://www.vavstuga.com/classes/desc-drawlooms.shtml
And all that is required of you the weaver, is to design and weave.  The options are amazing, and after a failed-ish idea for a design (I wanted to weave graphic depictions of weave structures – I think it might still be a good idea – more thought about how to design them).  I wove this: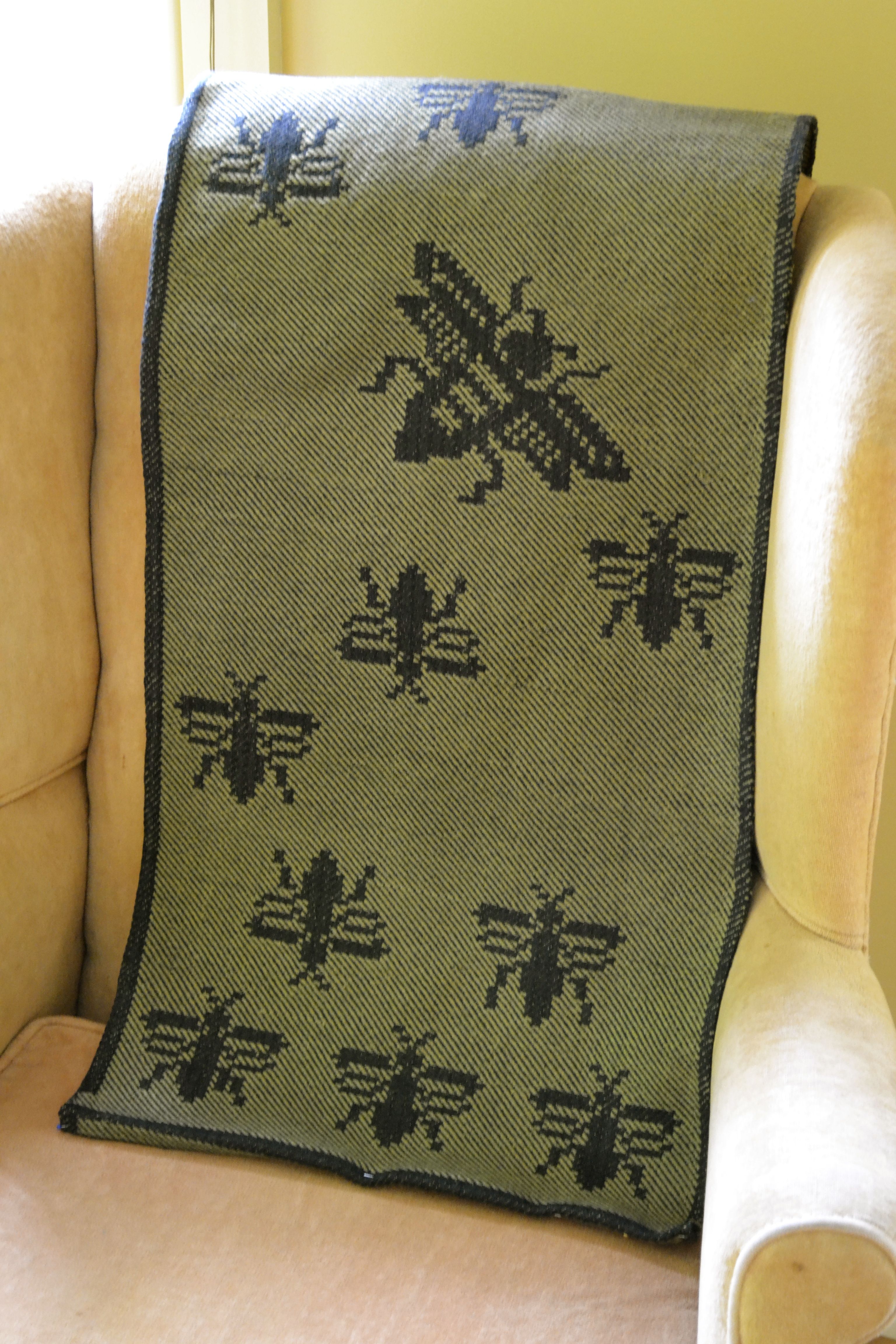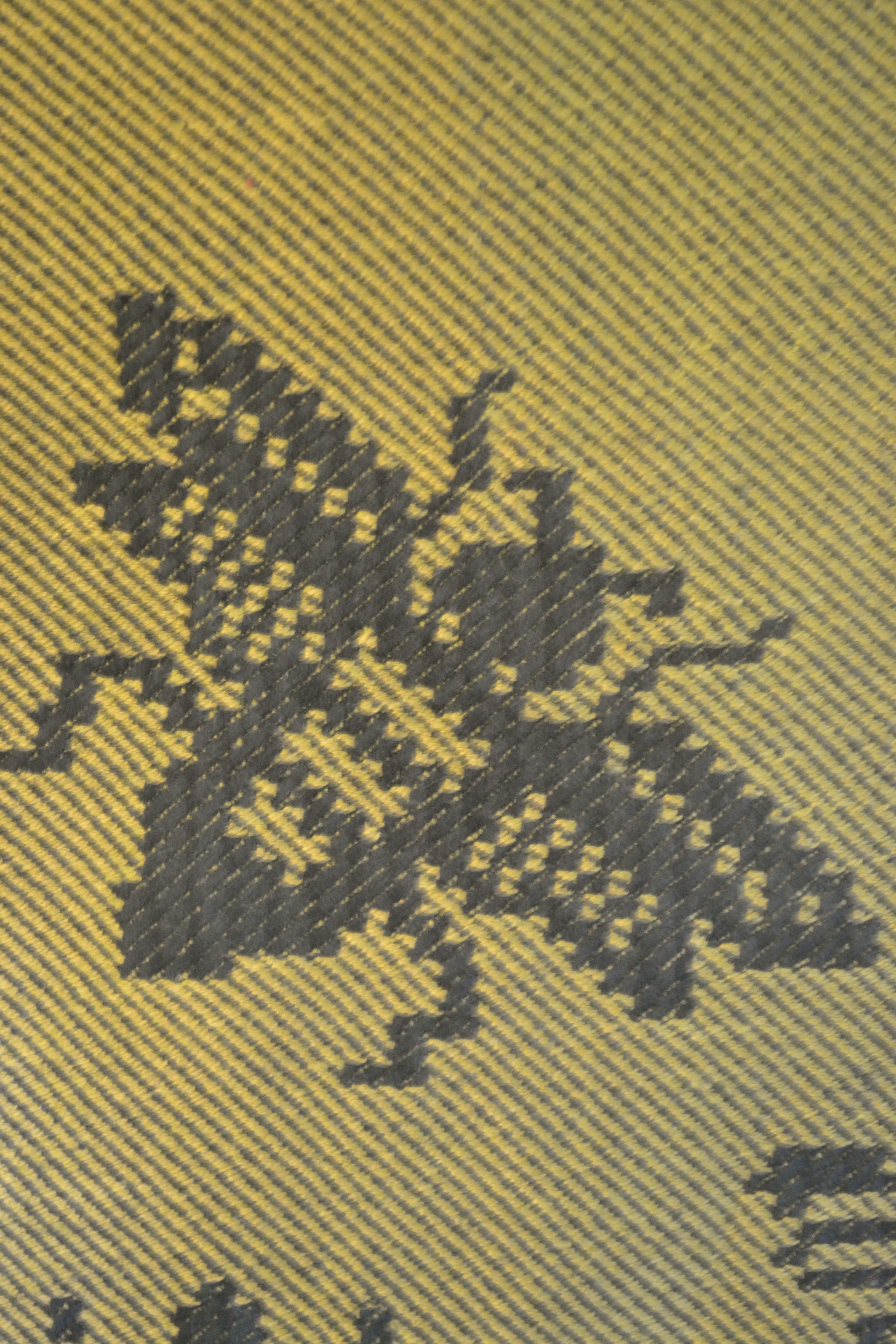 Becky has a million books of motifs to refer to for design ideas, and after weaving a few wee bees from a book, I graphed out my own queen bee. It was so much fun and all the daunting aspects of working on a drawloom have been very compassionately done for the fraidy cat. Highly recommended!
In sewing news (I always felt that there should be a crafts equivalent of all the sports news. Wouldn't it be great is you turned on the radio and heard, "Today in the wide world of weaving . . .) I have been putting some of the yardage for the "Shifting Threads" class I will be teaching in September into use:
The idea is to have nice projects for small amounts of yardage (should less than a yard be called footage?) I am still working on the "potential" pillows below. . . more inkling needed. . .
And on a final note – Goodbye Doc Anjelou – the world will miss you mightily.
Listen to yourself and in that quietude you might hear the voice of God. Maya Anjelou