Karma?
So, I guess my whining about WordPress spam jinxed me – so my whole site went nutty today and I lost my last post and all the comments.  Sorry!!
Another possible karmic turn was when I was hubristically drafting a post about a first (for me) of winding, warping and weaving a four-yard warp in one day: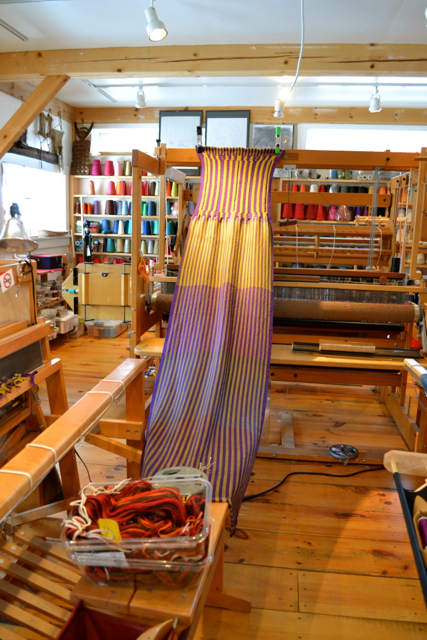 As I was writing, the dogs started whining so I took them on a walk, slipped on a tiny patch of ice and ended up driving myself to the emergency room to have my knee flesh stitched back – ewww!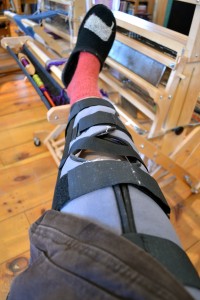 I did want to point out the contrast in draw-in in the plain weave portions and the def dw portion of the warp though.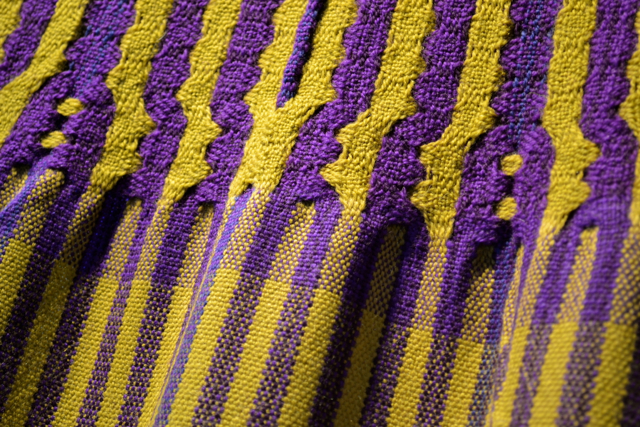 So now I am hobbling around looking forlornly at my treadle looms and thanking my lucky stars for my lovely inkle.