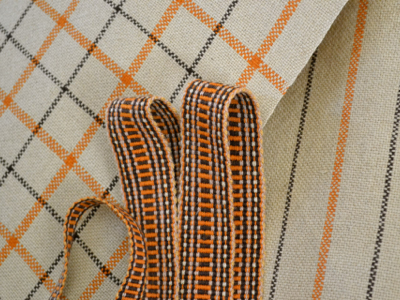 Fast, furious, plain weave therapy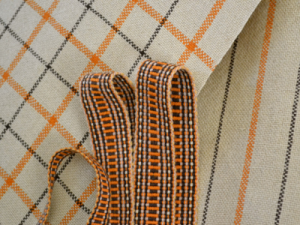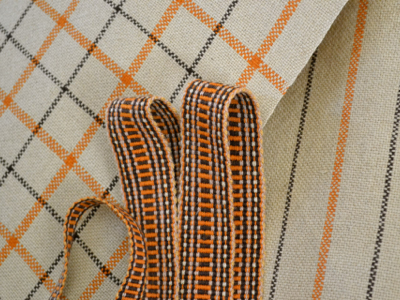 I had to get up from the loom in the house on which the tapestry bug is growing very slowly and RUN to my studio in the barn, sit at my 8-shaft floor loom and weave 5 yards of plain weave for mental health therapy. I really like the tapestry, and I am getting better as I go, but I needed some YARDAGE!
This apron in a mix of 16/2 (used double) and 8/2 cottolin from Brassard in plain weave. I wove about 90" with just the ticking stripes and 60" in the check with the idea that I would sew a double-sided apron with a checked side and a striped side. The inkle bands will be the straps. I used end-feed shuttles and weighted the selvedge with 2" S-hooks a la Madelyn van der Hooght. I also warped with sticks instead of paper, and I got perfect selvedges for the whole 5 yards. (somewhat uselessly because I will be cutting this yardage – but nice nontheless) I got up from the loom with a huge sigh of relief and returned to my hunched over, Silas Marner-y position at the tapestry.