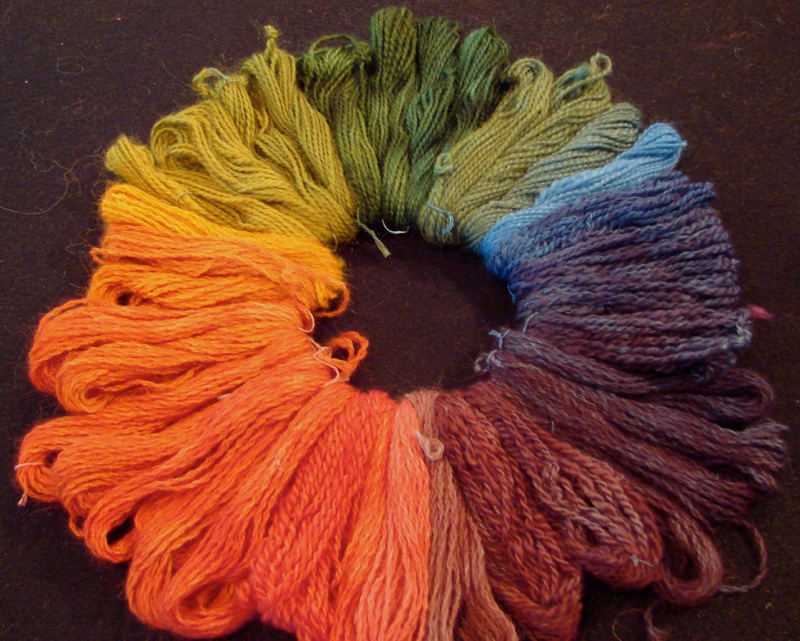 Dyeing Again
Yesterday, while crazy New England weather hit the 90s – in MAY, I had a great dye day with Gail Callahan and a cast of fiber fanatics. Dyeing is really a great mix of fun with fiber, chemistry class and witchy magic. I keep thinking that it is the last free-form fun I can have until I get on track with my master weaver projects. The count so far – after 3 weeks of project timeline have elapsed – ZERO. No need to panic. RIght?
In the meantime, I have another sample for the deflected doubleweave workshop. Coming up with sample drafts is quite fun, weaving them is really fun, writing the analyses and explanation is, surprisingly, not bad. Fretting the whole time that I should really be doing a masters project – stinky.
I am leaving the computer NOW to go work on a masters requirement – NOW . . .