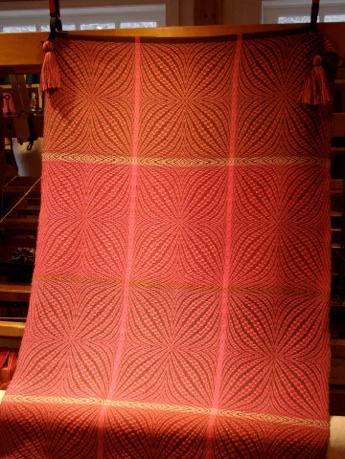 Bloomin' Baby w/ Snoots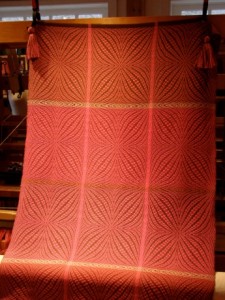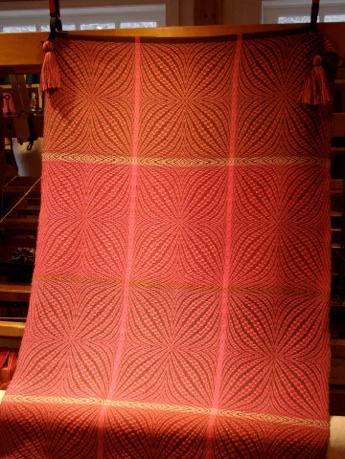 Bloomin' Baby is finally finished including "snoots" (my niece's name for the tassels on her baby blanket). I still haven't taken a good photo – maybe if we have some sun tomorrow.
I now have to concentrate on two projects. One is the pursuit of the perfect fulled scarf/blanket. The other is yardage for my summer Jacket Tailoring class at Convergence. I want to make fabric for a lined, fitted, Edwardian-ish style coat in fine wool fabric. Too ambitious for my first attempt at sewing with hand-woven fabric? Hopefully, I will acquire incredible knowledge and skill during my 2-day class – you think?. The colors I want to use are a variety of greens (mossy green, grey green and yellowy green) combined with a small amount of lilac and a lilac lining. I think I want to weave a large scale plaid but I can't imagine how the plaid could be matched at seams, etc. I really need to get to the drawing board and start sampling.