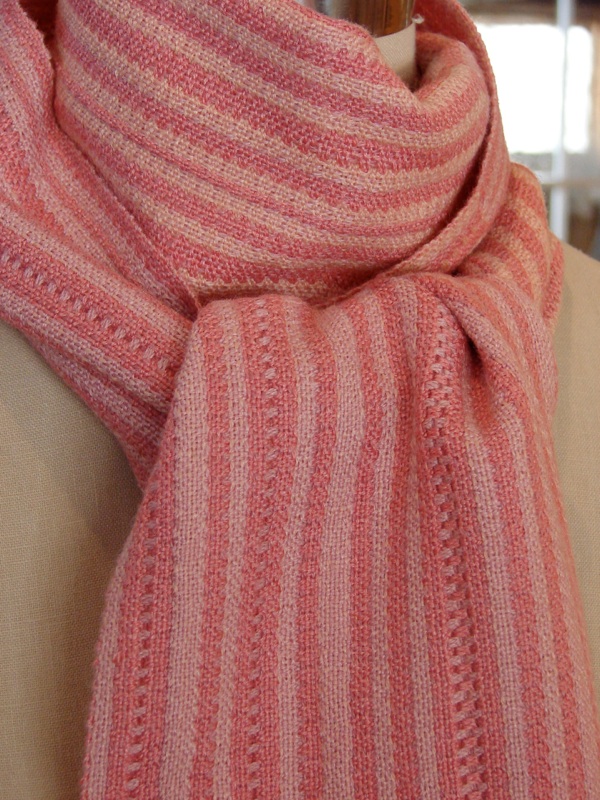 Washed, Fringed, Photographed & Gone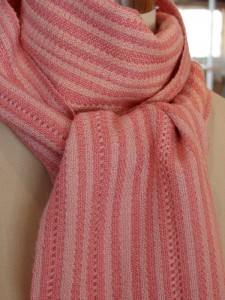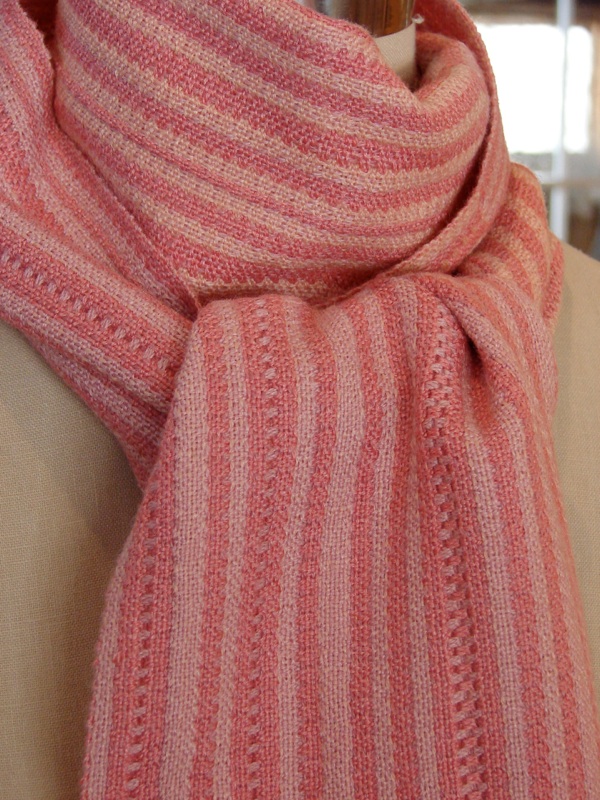 Today I finished Polly took some picts and now she's gone. I am tying a new warp onto Polly using some beautiful tsumugi silk (from Habu) with some spun silk in silvery grey. I am about halfway through the tying-on process, but having twisted fringes this morning my quota for the utterly mindless studio chores is filled for the day. So I began winding the warp (not utterly mindless) for the second (and sure to be much better) double weave baby blanket in sock yarn. I have a design in mind – I'm so excited . . .
On a parallel note (the weavers' antidote to mindless weaving chores), I have to put a plug in for my newly beloved New Yorker Fiction Podcast . You can download (for free!) from iTunes New Yorker writers reading short stories they have picked by other New Yorker writers and then talking about what the stories mean to them, etc. Unbelievably great.