A Start
Hello Friends,
I hope you all are enduring in health and relative sanity.
For me, weaving has been been wonderfully helpful in finding a rhythm and meaning when all familiar patterns and paths have been disrupted.  That said, my sister and I were commiserating about how stress levels manifest in the strangest ways these days, and I told her about a recent incident in my household that (comically) illustrates this phenomenon.
I had been asked to submit a rigid heddle project or two for Long Thread Media's Little Looms Holiday Edition, and with the help of my holiday-loving husband, I came up with rigid-heddle napkins in the shapes of santa hats and dreidels. I proceeded to design and weave them. There was a deadline, but it wasn't crazy, and I didn't feel stressed . . . or so I thought. One morning, I was heading out to my studio, and my husband wanted to read me something in the paper – to my surprise and his – my response (delivered in a frantic pitch) was, "I don't have time, the pompoms have to be on the santa hats NOW!" My husband started laughing which brought me back to reality and out of my self-created santa snit. The incident did make me realize that the layered emotions of worry about the health and well-being of loved ones, worry and fear about the health, well-being and future of our nation, gratitude for our relatively safe and (for now) okay situation during this crisis all seem to come together and create unexpected eruptions. The good news is that we have a new diffuser for times when unnecessary stress is being injected into a situation . . . we just say, "the pompoms have to be on the santa hats now!"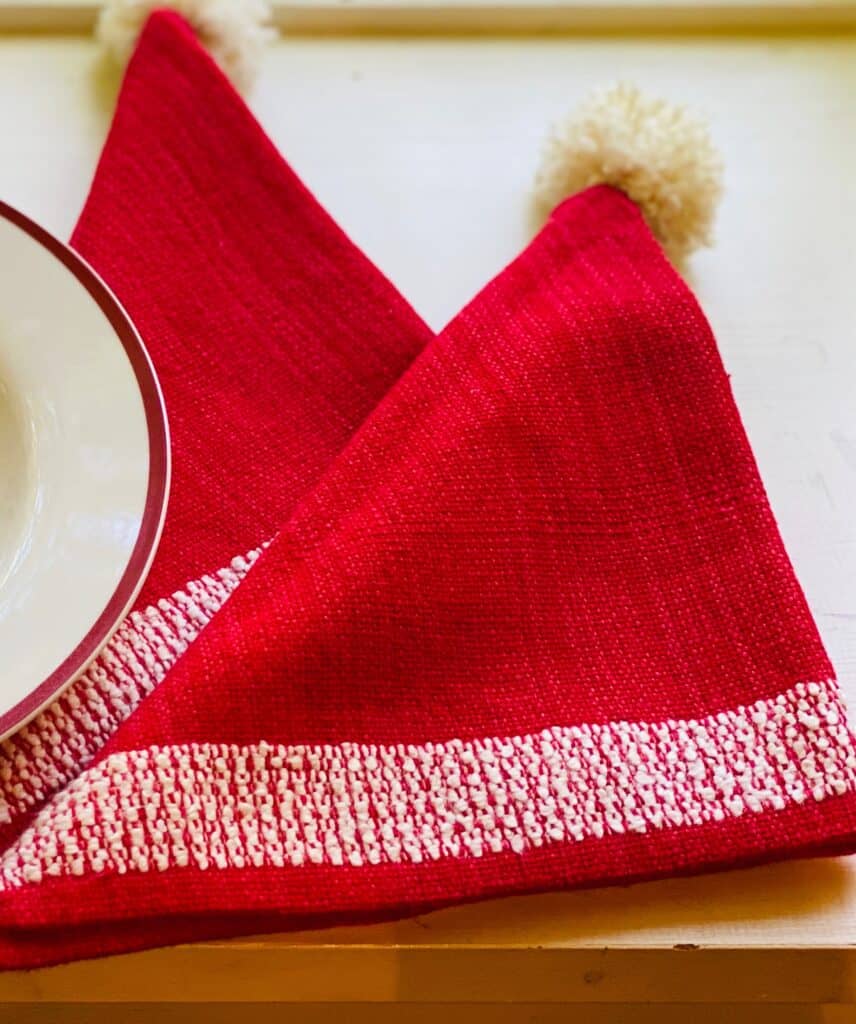 A Start
I read somewhere that the two biggest problems succeeding in a new endeavor are:
1 – failing to complete
2 – failing to start
Check and check! but as I said in my previous post, I am trying to use the Covid disruption to "start" (we will see about completing) publishing patterns,  and writing a little about the patterns I am working on. I currently have three patterns for sale on Etsy (links in portfolio) and one free download. I will be adding more as I write them up.
A Story
The Graph Paper napkins (free download on the new site) are a design collaboration with my son Hardy. A good friend of his from art school helped me create a plainweave logo for my site revamp, and I wanted to repay him with a handwoven gift. My son and his friends are stylish young'uns who have very clear design/decor ideas, and I did not want to repay this young designer with the woven equivalent of "Lester's Dreadful Sweater", so I worked closely with my son to come up with a fiber/color/pattern combination that would be functional and elegant. We decided on 40/2 linen in two color ways Flax, Cream & Spruce and Flax, Cream & Olive from Jane Stafford.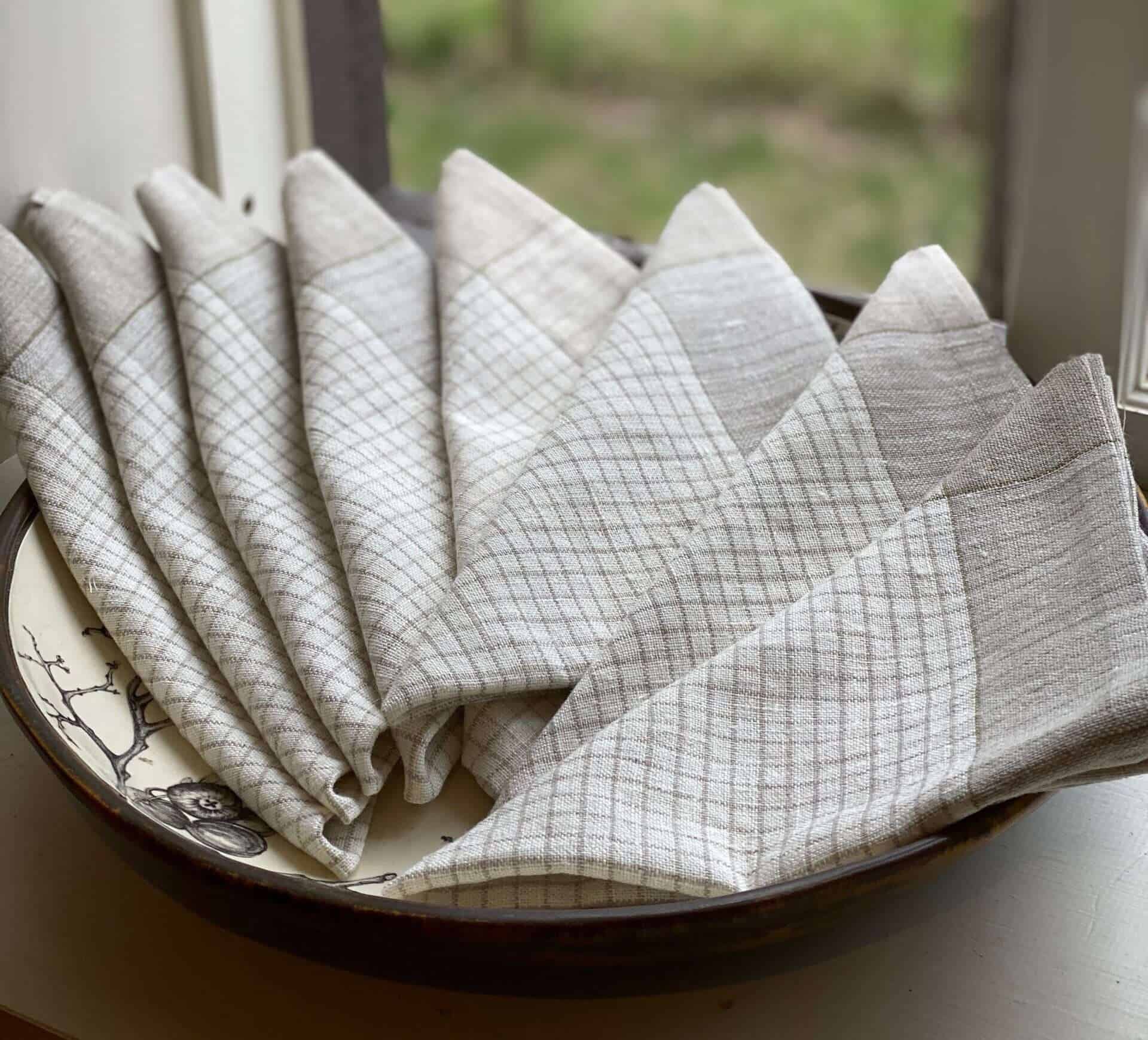 40/2 linen is 7,000 ypp and may seem dauntingly fine for those who are skittish about linen, but these napkins are sett at 30 epi/ppi (pretty common sett),  and if you use normal care in set up and weaving, it is a dream.  The main effort was in hand hemming 2 sets of 8 napkins.
I have added a couple of pix of other recent projects (both started and finished astonishingly).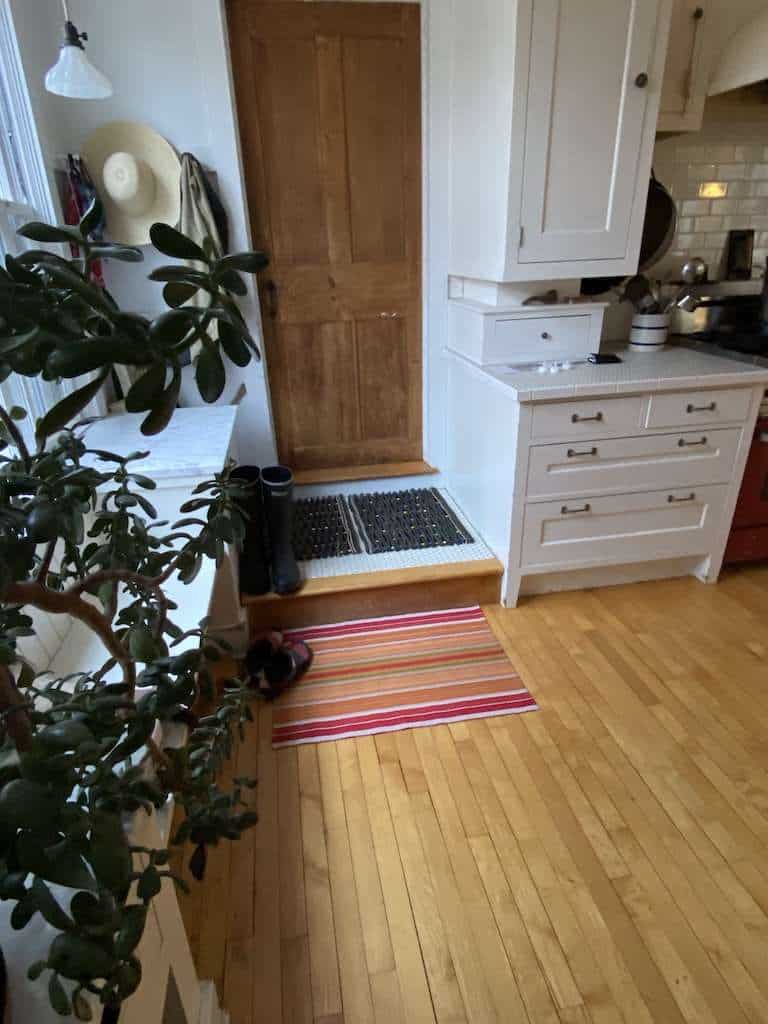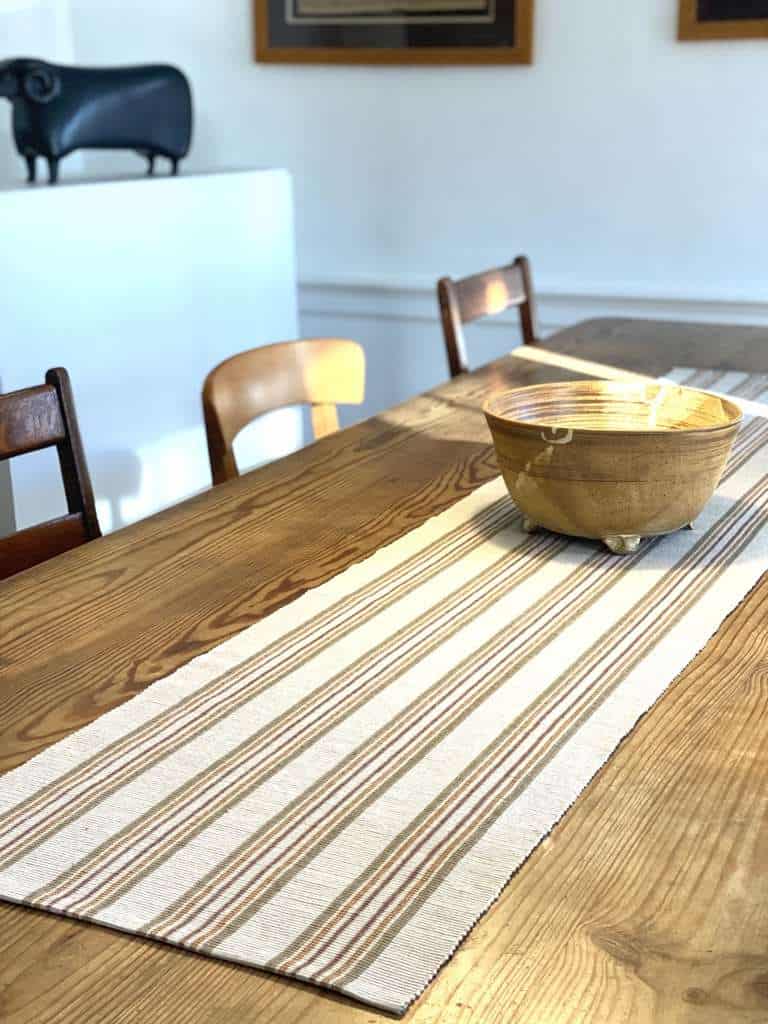 And I will end with the sincere hope that you have started your projects and that they are alleviating rather than adding to your stress, because when all is said and done, the pompoms DO NOT need to be on the santa hats right now.