WIP(e) Out!
After an unexpected and thorough derailment for most of January, I got back in the studio to start on a couple of deadlined projects.  I was happy with my progress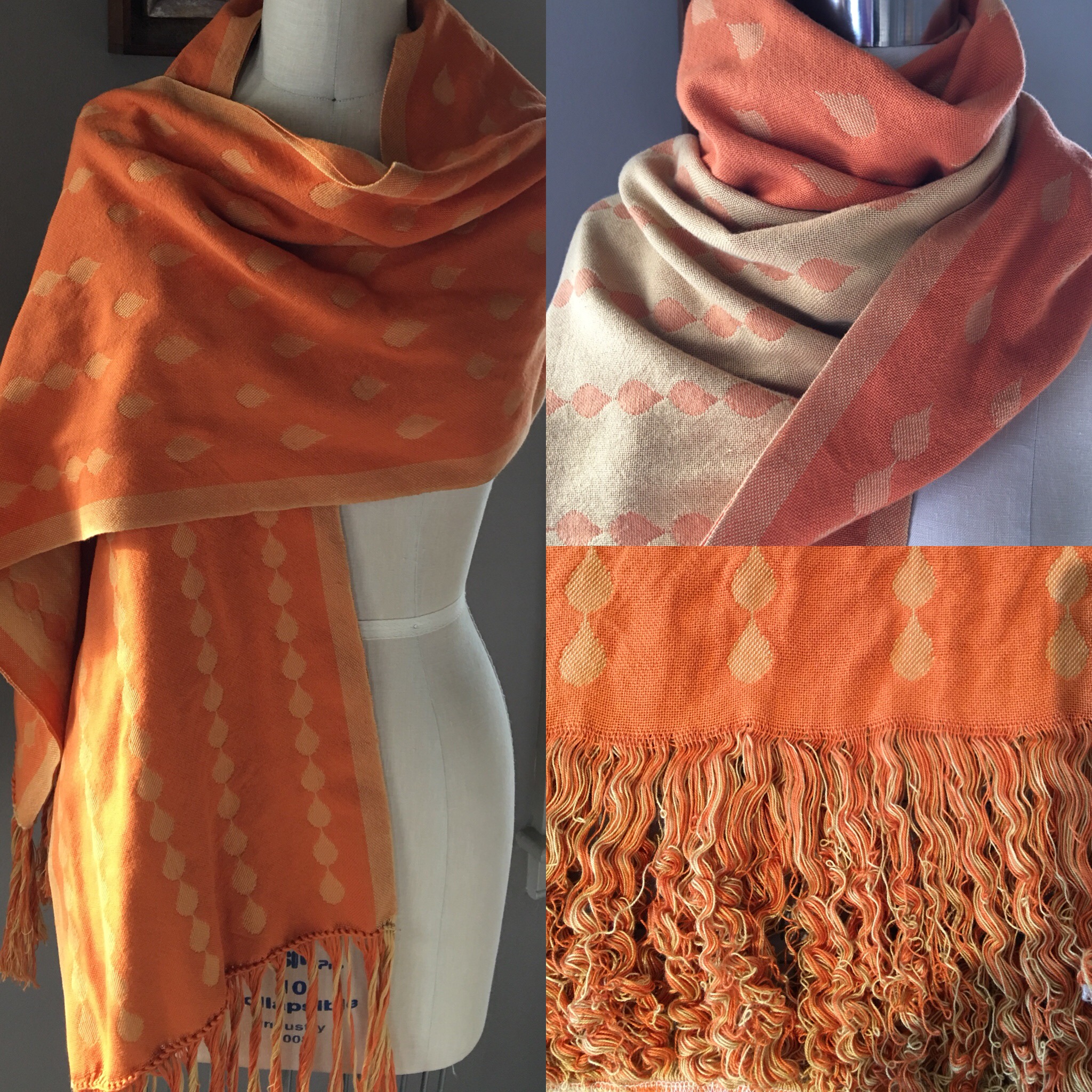 until I went in the house for some coffee and noticed the blanket on the big Harrisville which was starting to look pretty dusty.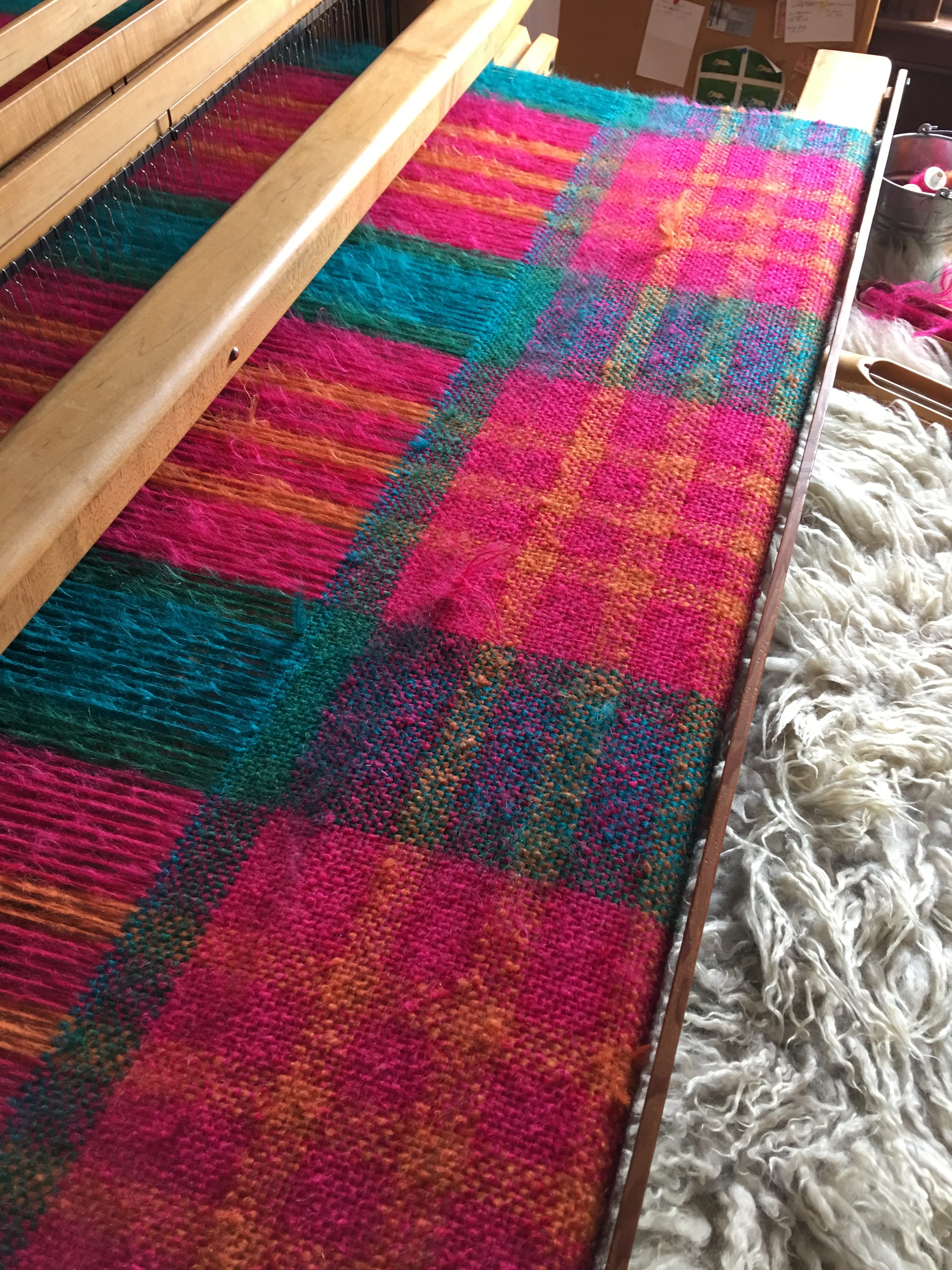 and the huge pile "ready for hemming"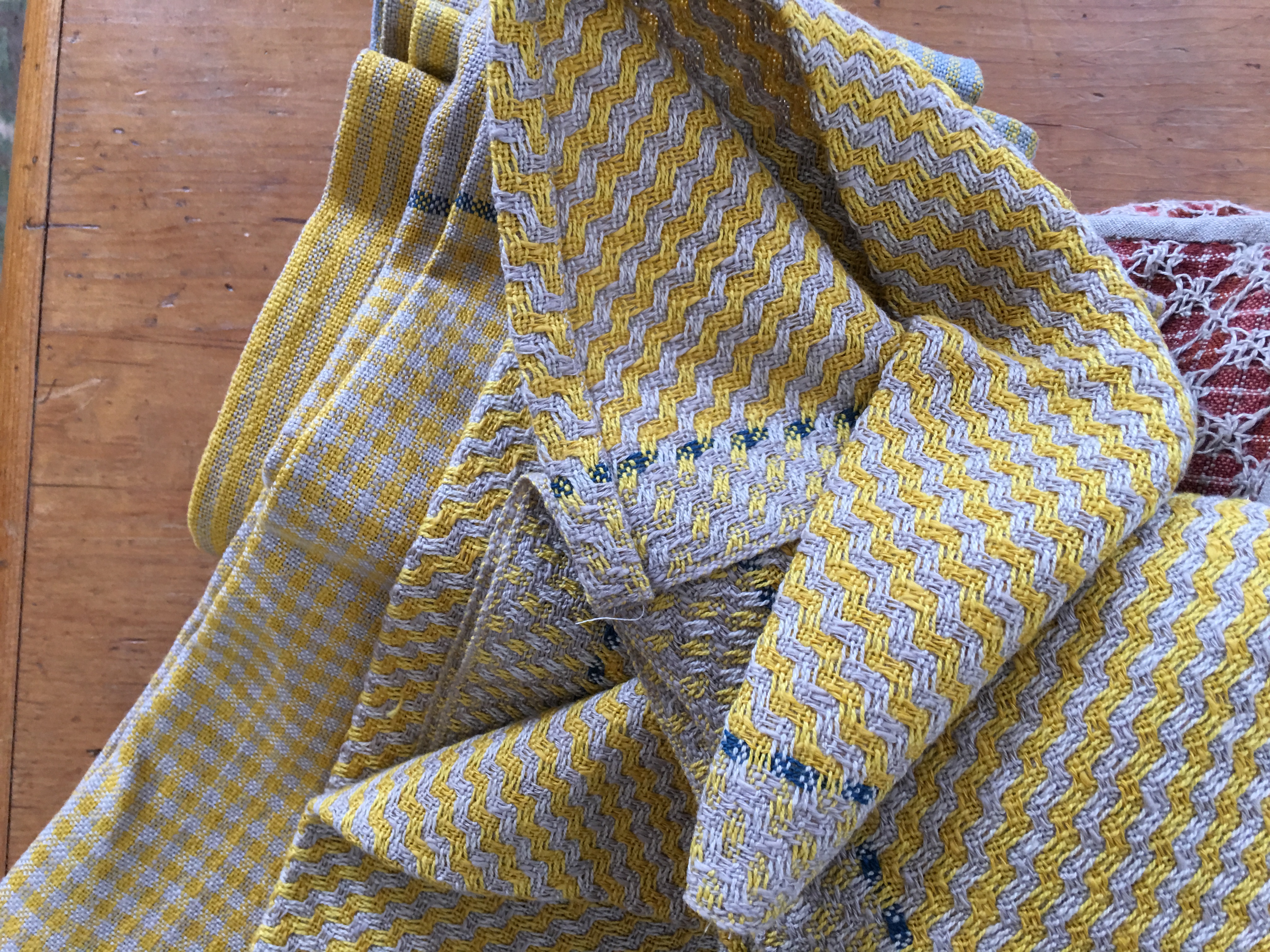 next to the rigid heddle loom with 1/3 of a project complete.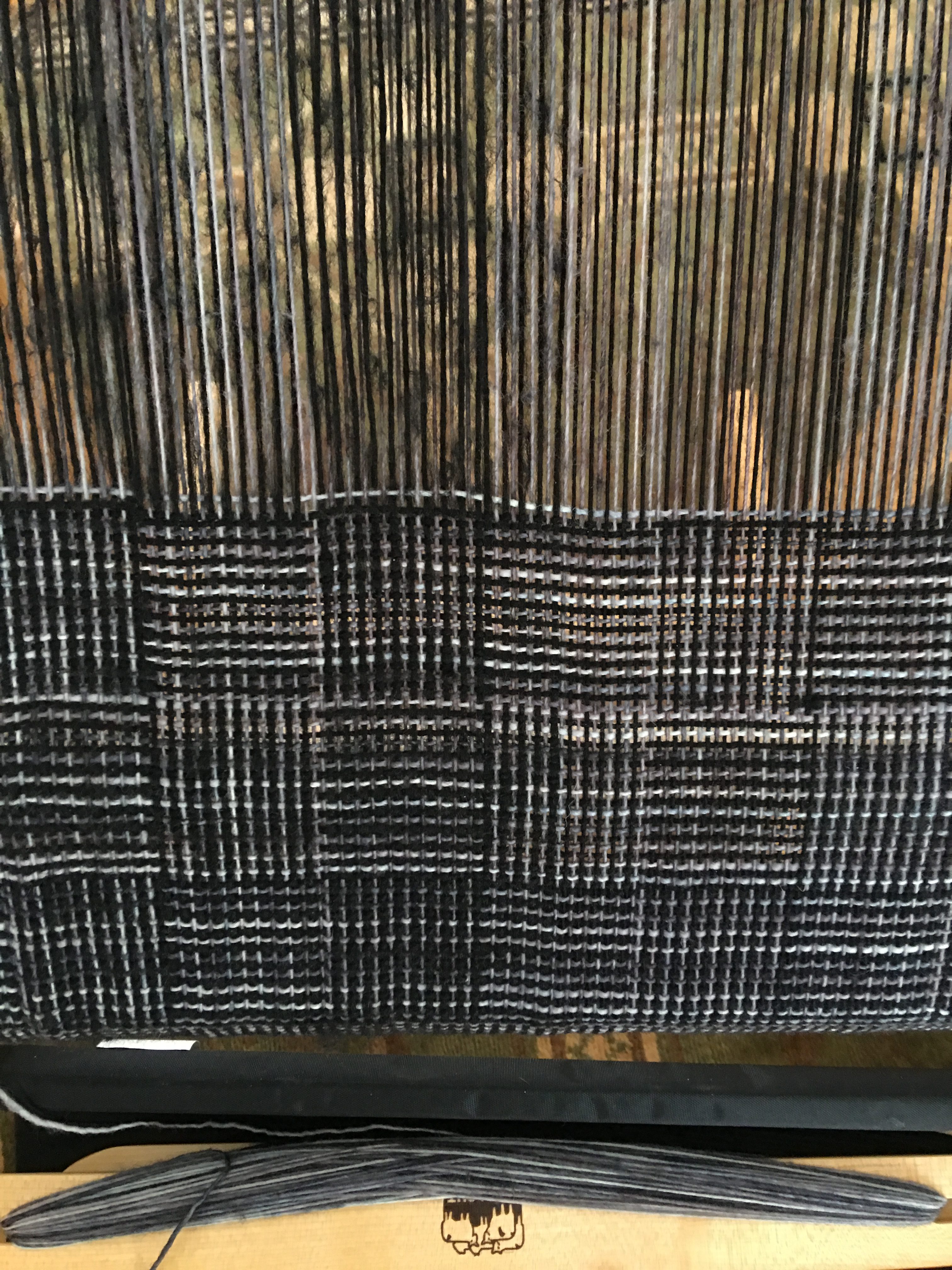 This was next to the spinning wheel with "almost complete" scarf yardage.
Which happened to be around the corner from my inkle loom with a summery warp on it from SUMMER!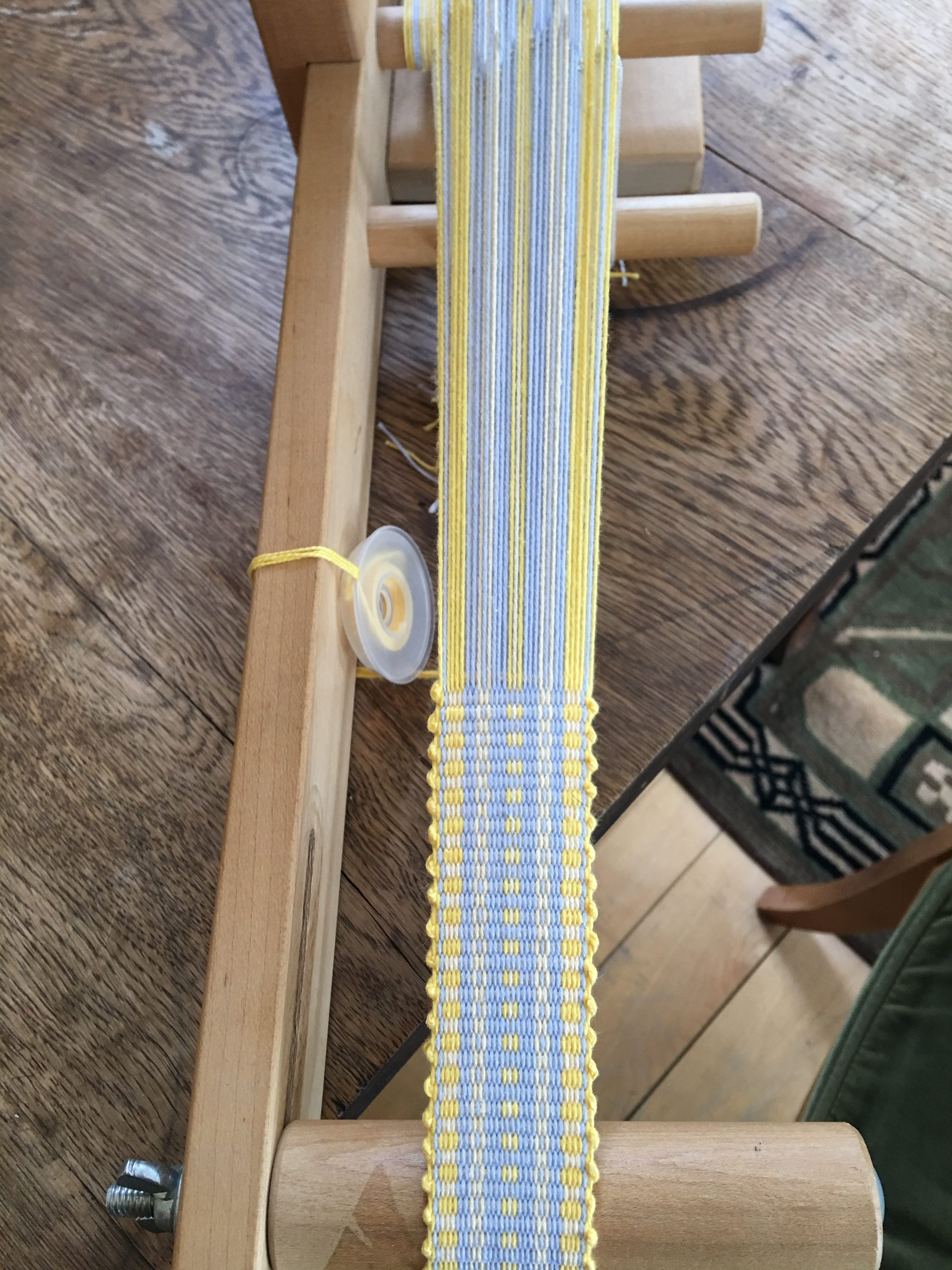 Then I walked past the final straw in my WIP(e) out which is the first row of a swatch for a sweater requested by my son.  WIP is a nice way to describe stalled projects.  I think of myself as someone who likes to finish one thing before I move on to the next, but I clearly have a somewhat murky perception of myself.
I do like to have different kinds of projects going at the same time.  Hard, thinky projects for the mornings, serene, easy projects for the evenings, etc., but it has clearly gotten out of control.  I don't have any wisdom (clearly) on this issue, but I did want to document it in hopes that it will shame me to clear the decks a little.  (Final confession: I do have the front, back and one arm of a wee little sweater in beautiful alpaca for a 2nd grader . . . who happens to be heading for college in the fall . . .) Let me know if you have any equally shocking WIP(e) outs.