Instagram-ma
My husband has (once again) supplied me with my blog title. . .   I have received some recent input from a couple of young relatives in the realm of my social media presence (such as it is) to the effect that my site is old fashioned, no one blogs anymore (good news since my posts have been so spotty:) and I have to be on instagram.   I have been thinking about updating my site , but I need to carve out some (a lot) of time to really think about and work on it. The style that my young advisee likes it visible on quite a few websites. It is severe, lots of white, lots of empty space.  I actually love the serene look of the sites he showed me, but I am not sure the textiles I make will work in it.  I am a fan of warm, saturated colors, cozy, fabric-y spaces with lots of texture. But I am game, and will start thinking hard.  Input welcome.
I did take the step of starting an instagram account. When I told my husband, he said, "that probably means that instagram is on the way out, instagram-ma."  My most ardent supporter! But I have been having fun looking at all the amazing weaving being done by yes, young! weavers. Now if I can just figure out how to tag . . .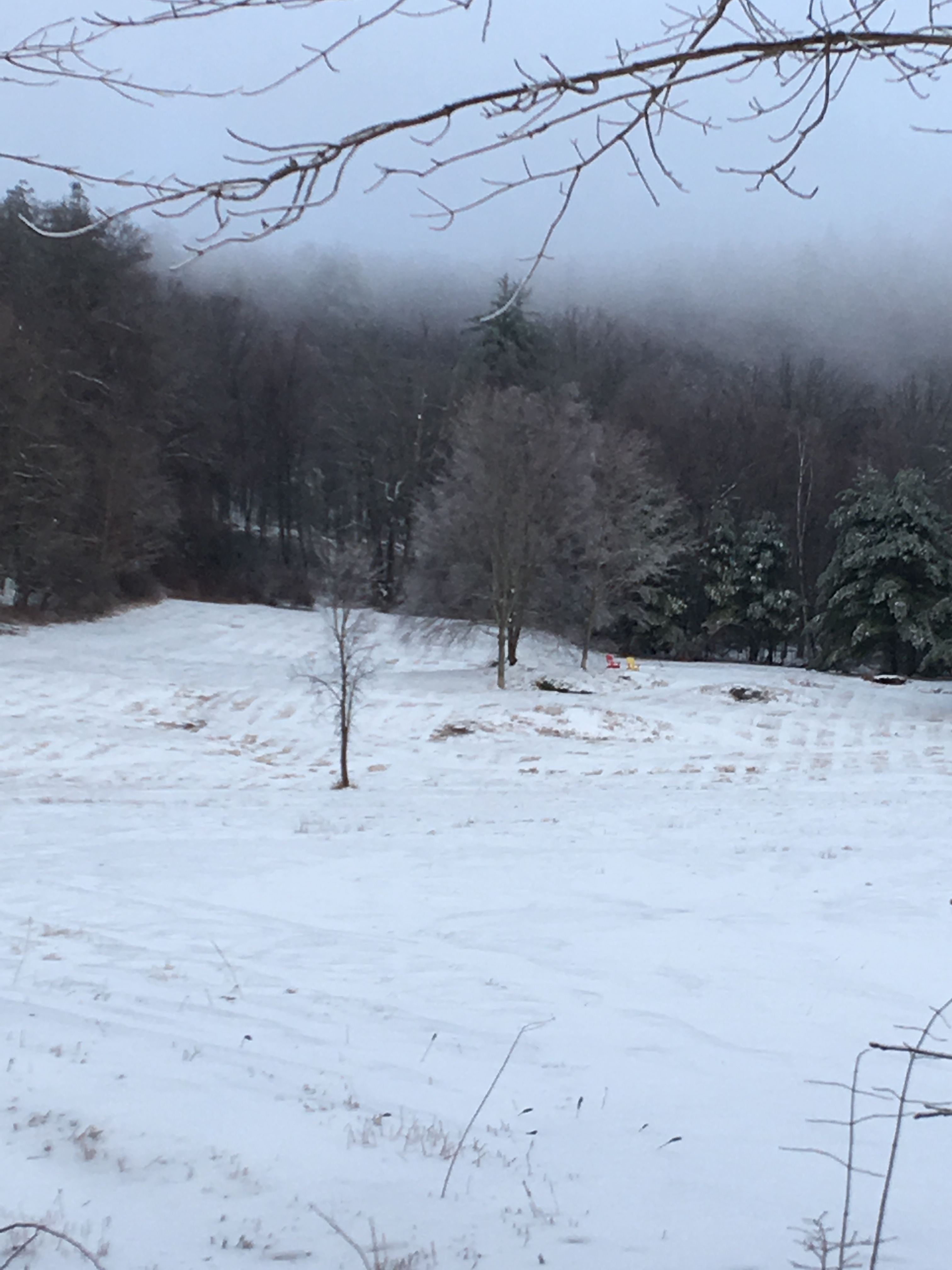 Winter is showing her beautiful, fierce face around here, and Fiona and I are trying to figure out how to enjoy her while keeping our toes intact.  I recently acquired a pair of Kathoola Micro spikes for my boots and they have been incredible.  Fiona and I have been out in all forms of winter-y precipitation with no fear of her dragging me off my feet, as she snow dives.  It is fun to see, writ large in the snow all the little critter trails that drive her mad.  In other seasons her leaping and sniffing seems loony and random, but now I can see all the woodland activity that her nose shows her all year round.
In weaving news, I have been prepping for teaching beginning Weaving at WEBS starting in March, re-training myself to do things the way I learned instead of the idiosyncratic way I have developed over the years.  That means returning to the warping board after years of reeling!  It has been interesting, but amazingly slow to re-teach my "old dog" self.
I have also been working on some rep pillow for the Fall edition of HW.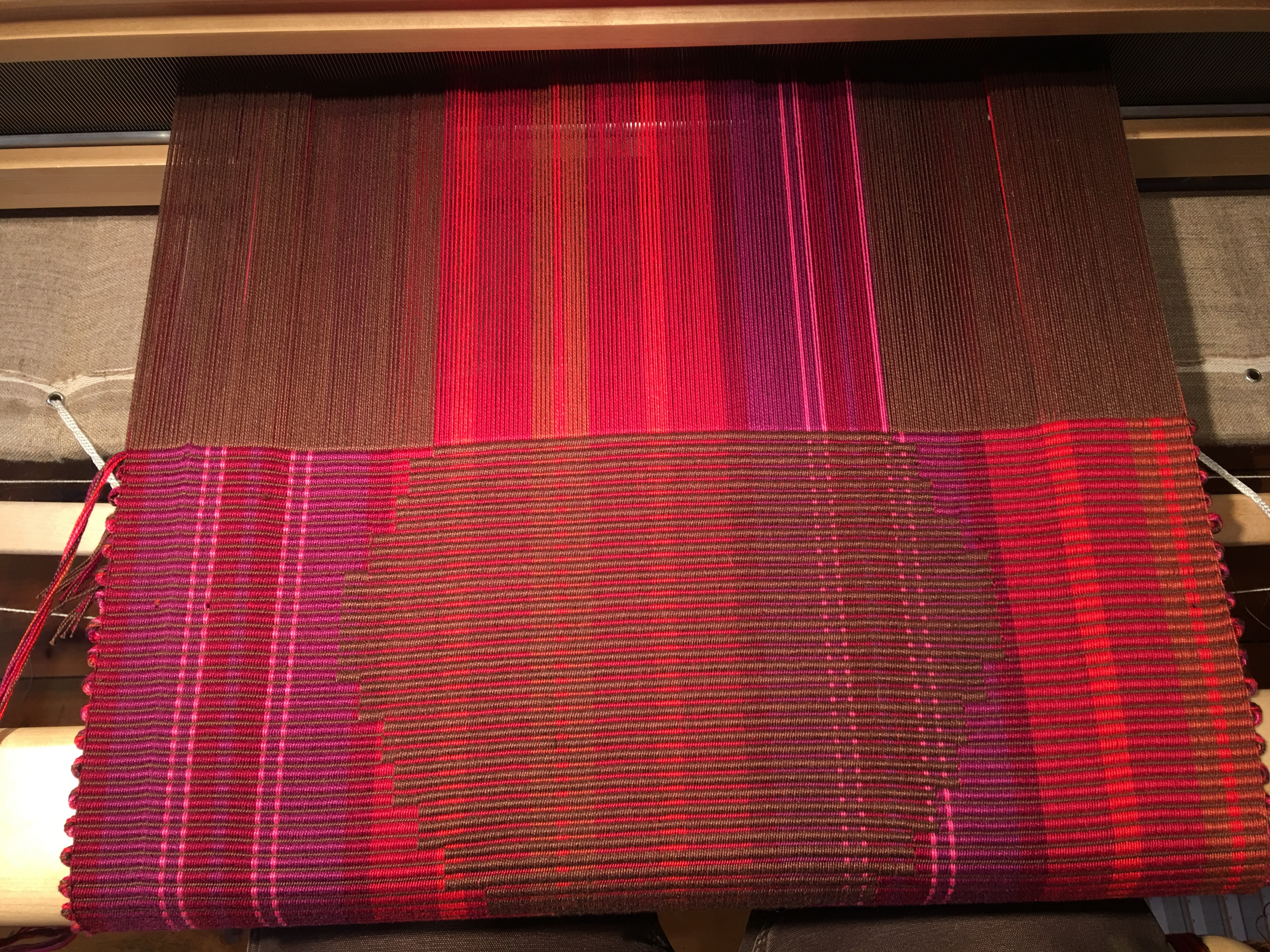 First try . . .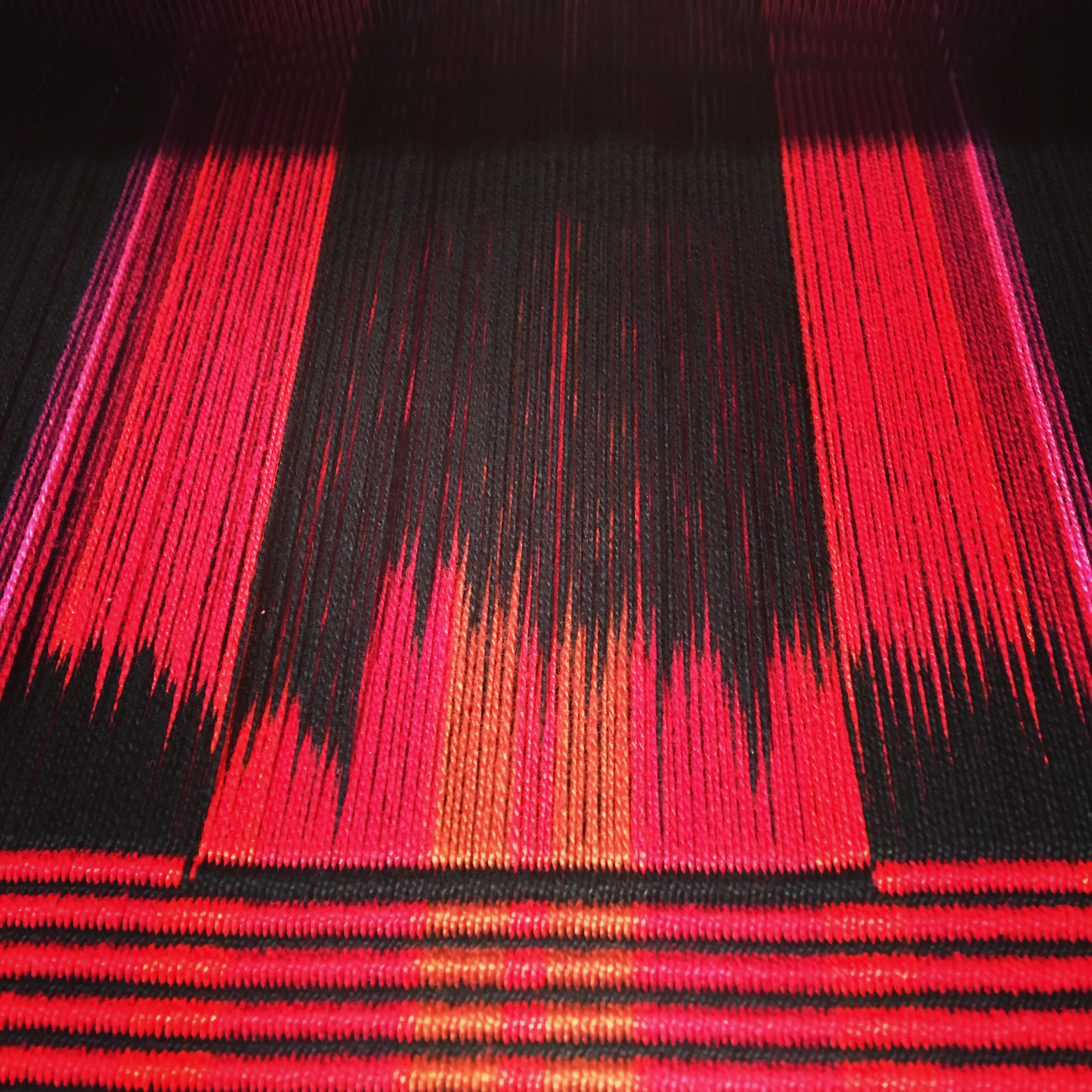 Second try . . .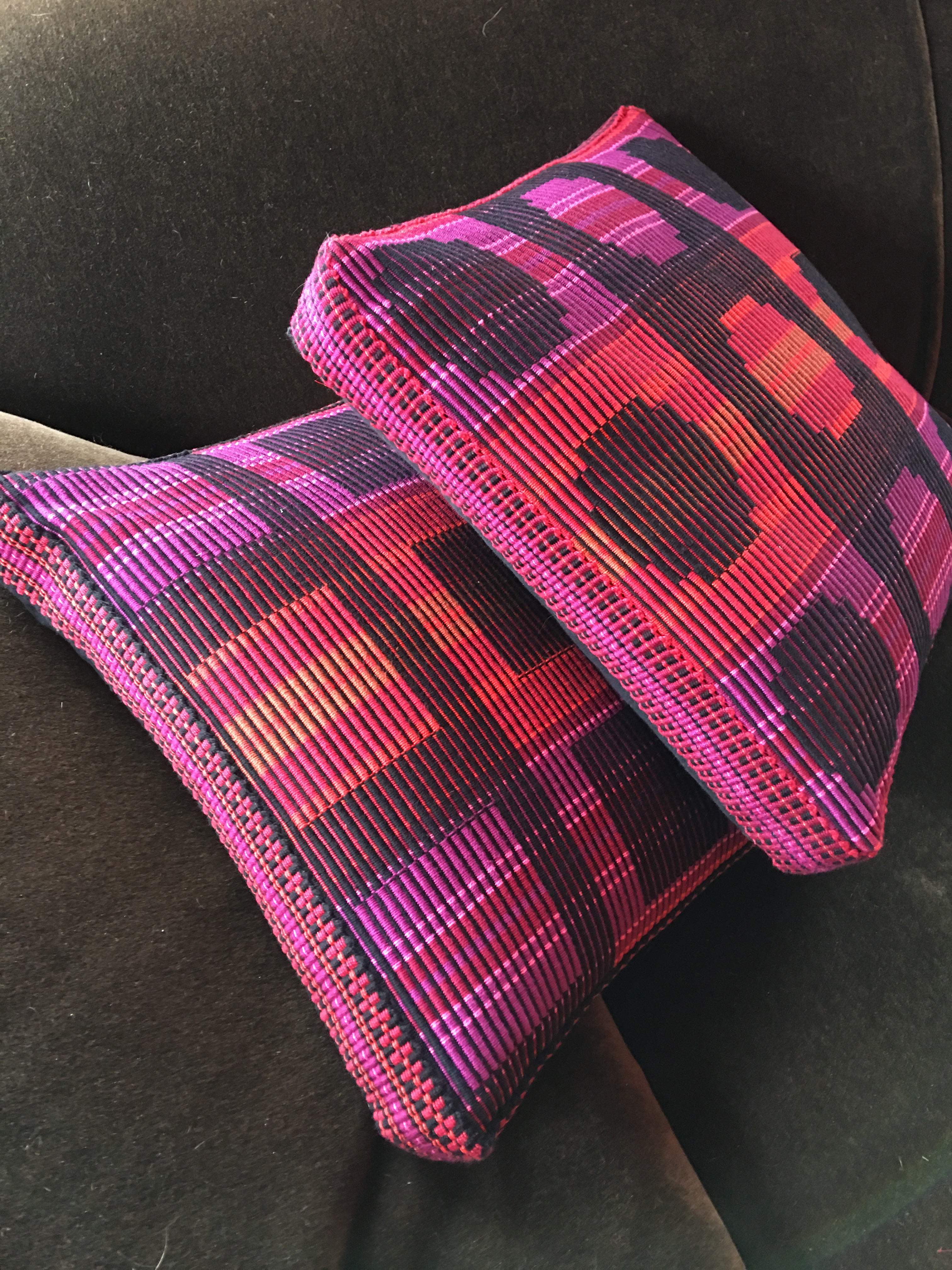 Done!, but I will now refer to on-loom rep as "fake news" because (and I did read about this . . . but . . .) the on loom version which one meticulously squares, relaxes when off the loom a lot! Resulting in some oval-y circles.
Got it right in the sample, and then messed with it during the weaving – damn me!
I have also been working on a herd of cowls.  These were inspired by a beautiful garment I saw while watching a Hunger Games video with one of my son's art school friends.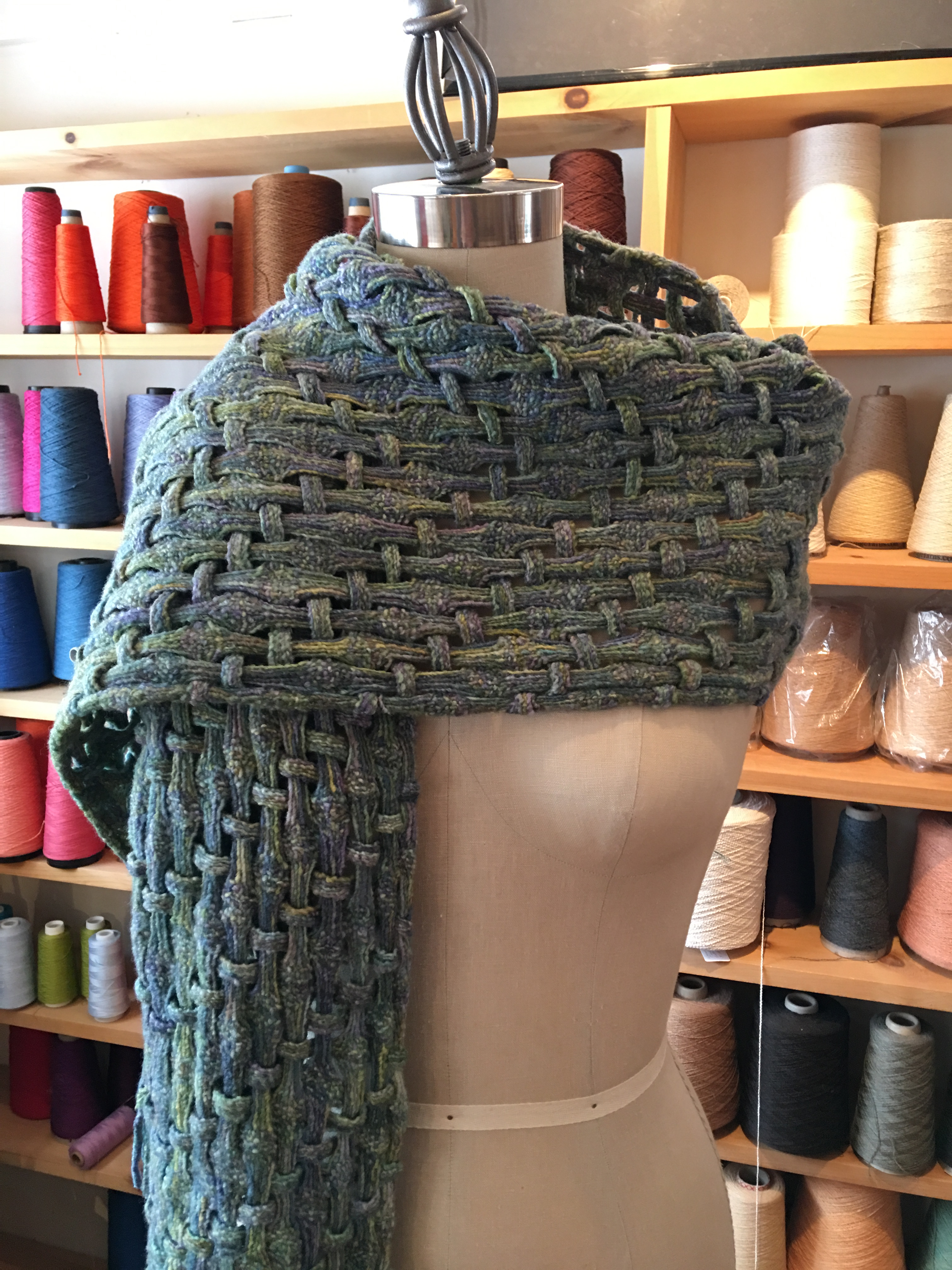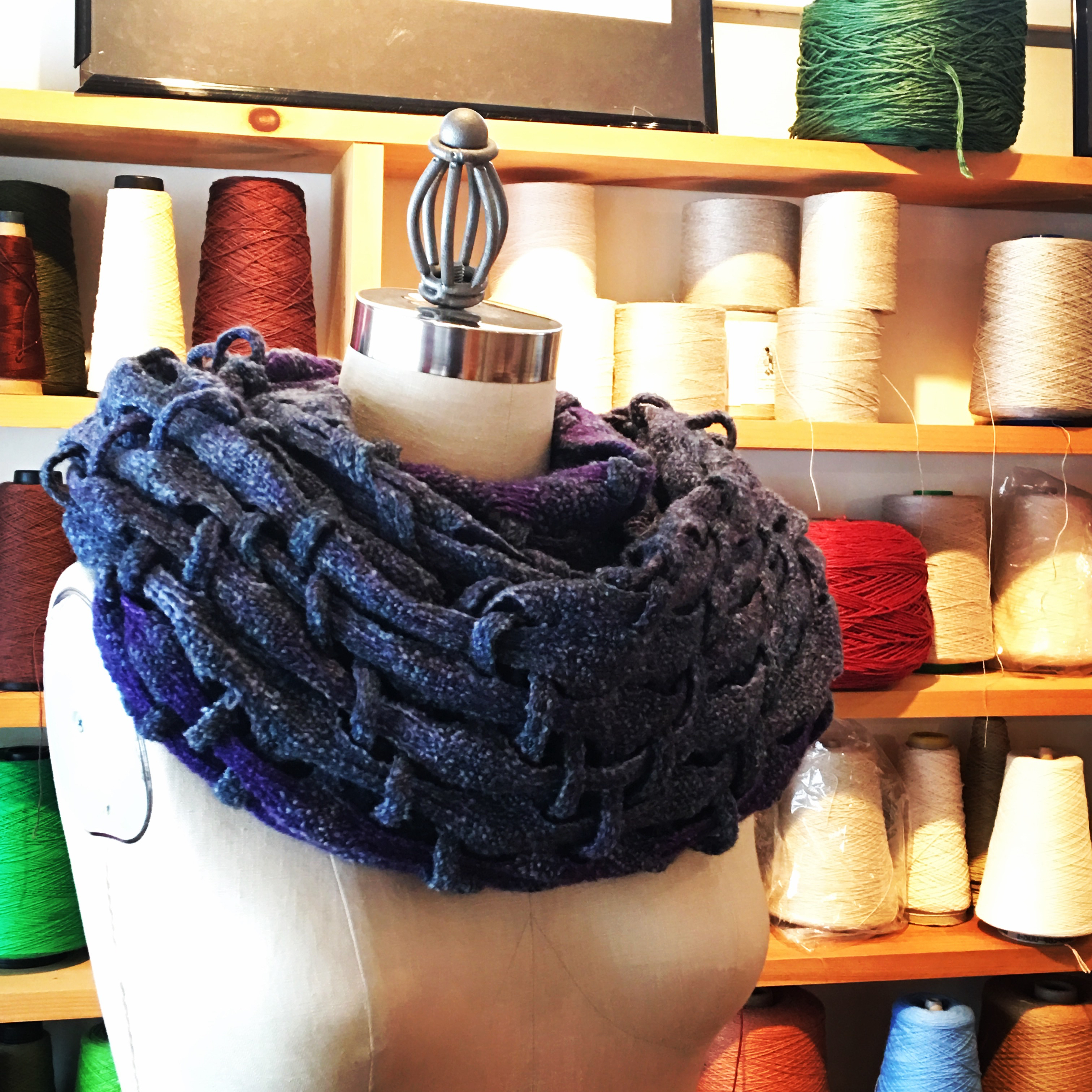 And to cap the winter fiber fun off, I participted in a fabulous Dimity workshop held at our town library and run by (who else) the inimitable Ute Bargmann.  We had a week-long dimity fest, and the capper was when we were moving looms out of the library in fear for our lives as a massive ice floe hovered over our heads – we ran for our cars (carrying looms!).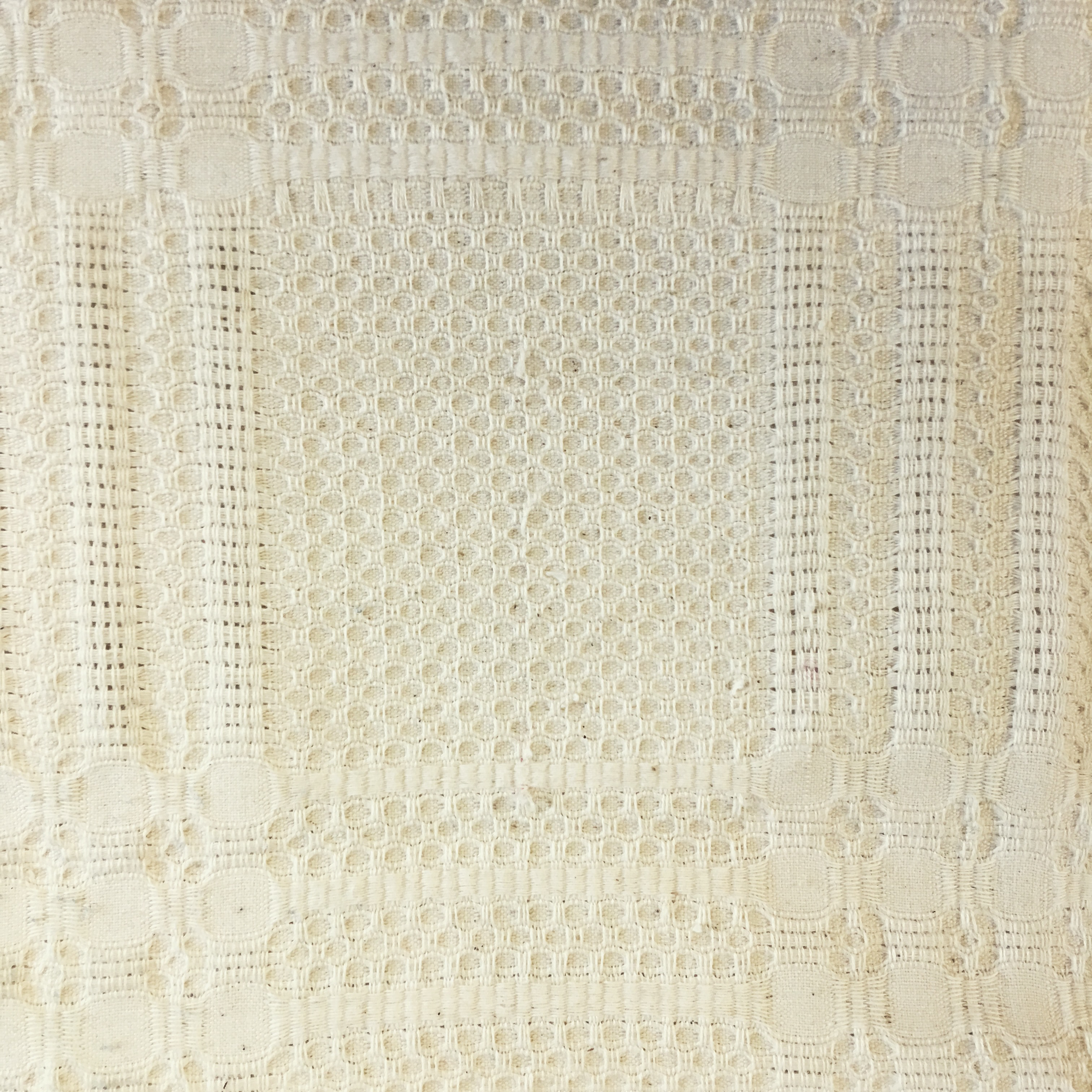 Lovely winter . . .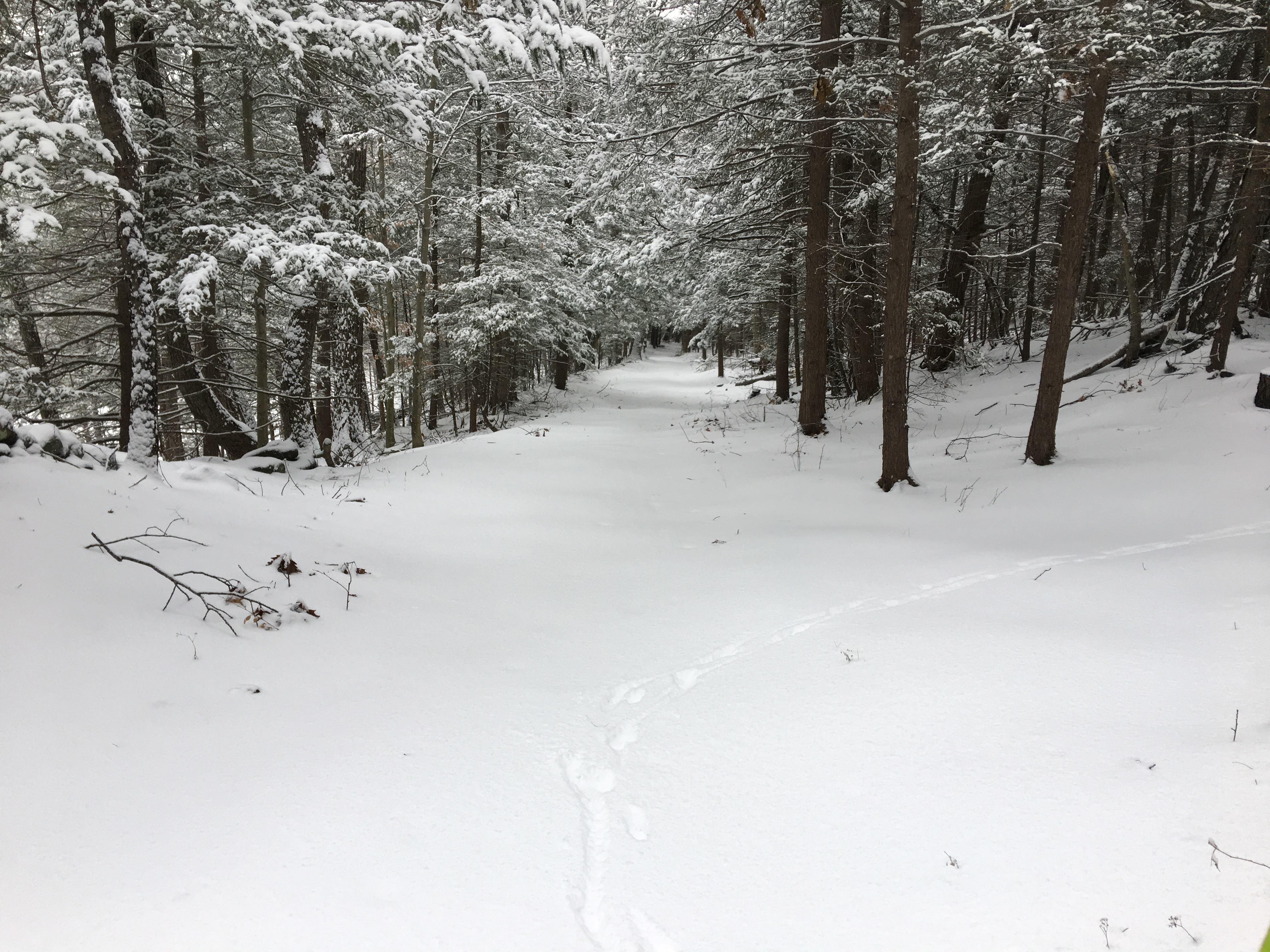 Not Fiona's, but whose?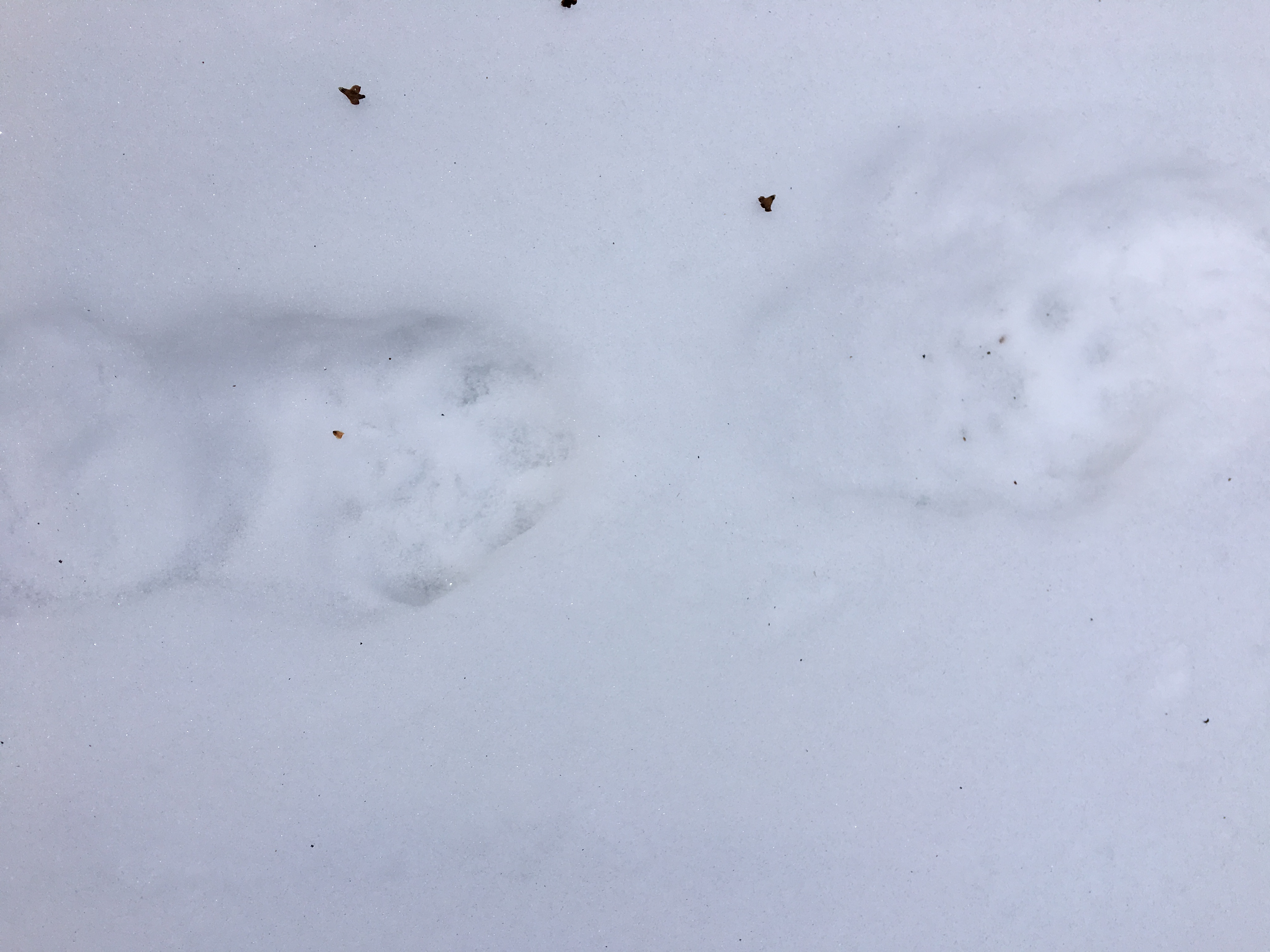 And I got a turned Ms & Os off the loom only for it to be rejected by my product tester.