Happy Happy Happy 2014
"I hope that in this year to come, you make mistakes. If you're making mistakes, you're doing something,"― Neil Gaiman
I love this thought. And I want to keep it in mind for the new year. Now for another holiday mishmash entry.
During the crazy crunch of holiday food/family/festivals I found myself leaving the color and frenzy in the house and kitchen (and thanks to Keldaby Farm on our feet)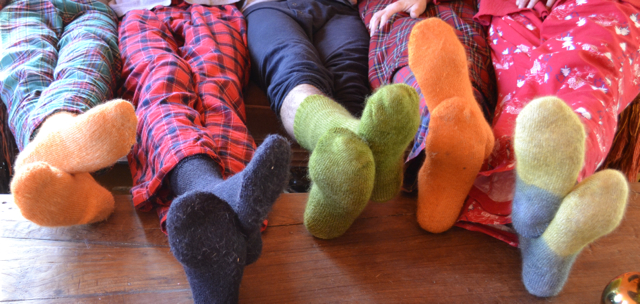 and focusing on simple weaves in luxury materials.  I wove two scarves in the mill-end 28/1 cashmere used tripled.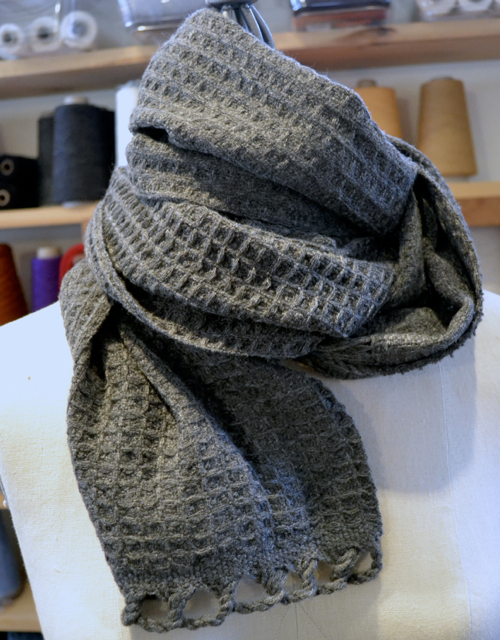 Some might think that the selvedges should have been threaded in a plain weave or basket, but I really like my "mistake".  The lacy delicacy of those edge floats really appeals.
I have been working on a twisted fringe variation . . . still figuring it out . . .
I also have 10 yards of hemp in bleached and natural on the loom, and I am using a very fine linen weft for a set of dinner napkins to go with the raw silk/linen rep placemats.  The materials are so appealing that weaving yards and yards of plain weave is pure pleasure (as well as a welcome intermittent break from the divine but complexly intertwined family life in the holiday house.)
We had a fab visit from two of my husbands life-long friends after Christmas – one of whom has assembled his own drone – and has been repairing it by printing parts on his 3-D printer!  He flew it for us and took aerial pictures of our house –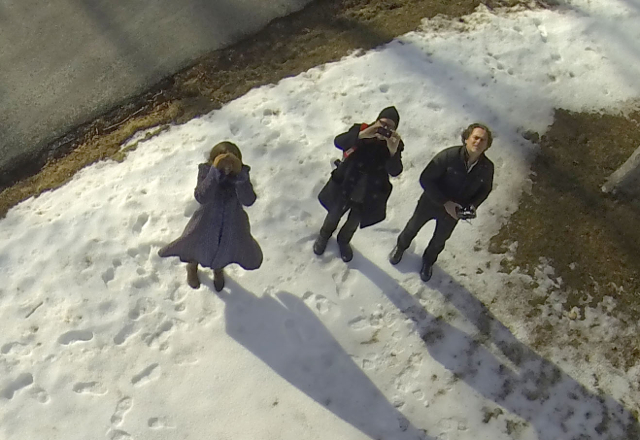 We had an exciting afternoon.
Our pets seem to have had a relaxing holiday despite the general frenzy
And most of my "makey" impulses were directed at festive projects.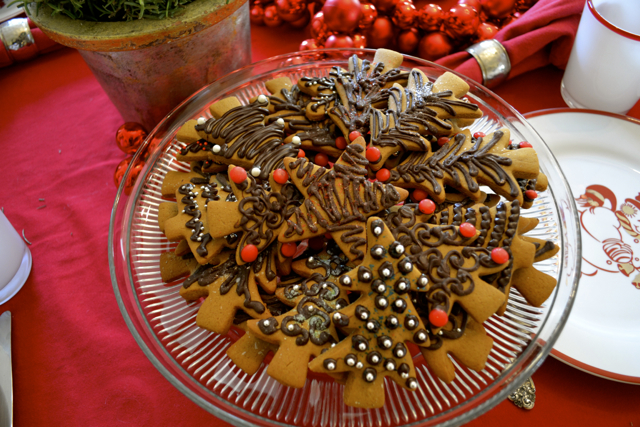 Despite having so many holiday things to do I did get to enjoy working on an interesting project with my older son.  We made a "Hakama" for him to wear almost like a snow pant in Providence. Hakama are traditional Japanese wide-legs pants.  We went to Osgoods fabric store in Springfield which is always a bitter-sweet experience for me because the place is enormous, filled with a million amazing fabrics and always begs the question . . . "why weave?" But we got some old wool blend fabrics for the hakama/haori that look great and are very warm.  I love working with my son on these creative art student fashion ideas.
And then yesterday we did our annual "out with the old" New Years' bonfire.  
So for 2014, few miserable mistakes, many miraculous mistakes and the courage to make them all.
P.S. I promised (and forgot . . .) to post a pic of Joy Pond's great towel that I got at the WeaveMeet towel exchange.  Here it is – and remember Rust and neon LIME green . . . miracle!