Blanket-y Blank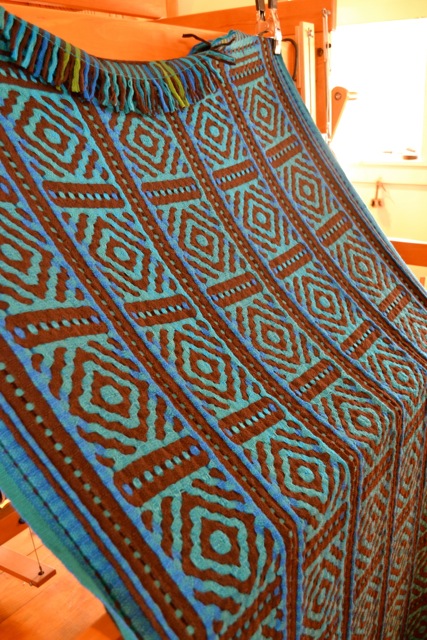 Loom time has become scarcer and scarcer.  The strange thing is that I am spending many hours a day on weaving-related activities rather than actual weaving.  It is a hard balance to strike because the weaving-related activities are very rewarding and important (teaching, planning for classes, drafting, communicating, tech editing . . . and blogging), but must be whipped back every now and again to accomodate the actual creation of cloth!
I did get some pillow yardage and a blanket off the big loom last week which was gratifying.  It is (almost) the last in this series of Pillow and Blanket sets. Known affectionately (in our kids' long ago baby talk) as Pawbies and Blankies. I realized while looking through older photos that I have been working on these since late August 2012. Geez!  I do have a special affection for cozy textiles, but  3/4 of a year is a lot of Pawbie/Blankie time.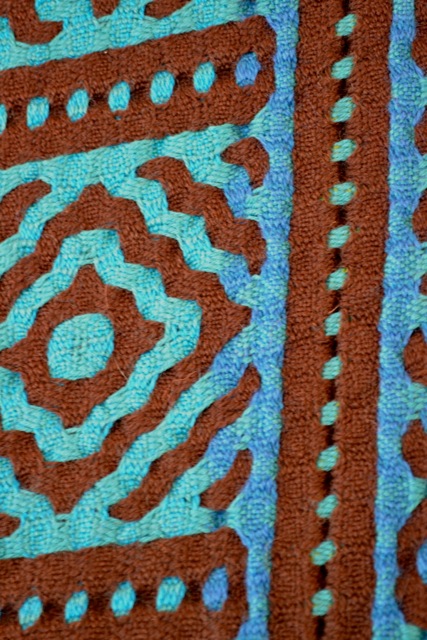 I do think I have learned a lot and improved both design and execution.  This is always bittersweet because the earlier efforts are now annoying to me even though I really liked them at the time and do not intend to re-create them . . . Well, I might take one more run at an orange fuchsia set because I love those colors, and I think I had too much red in the last batch.