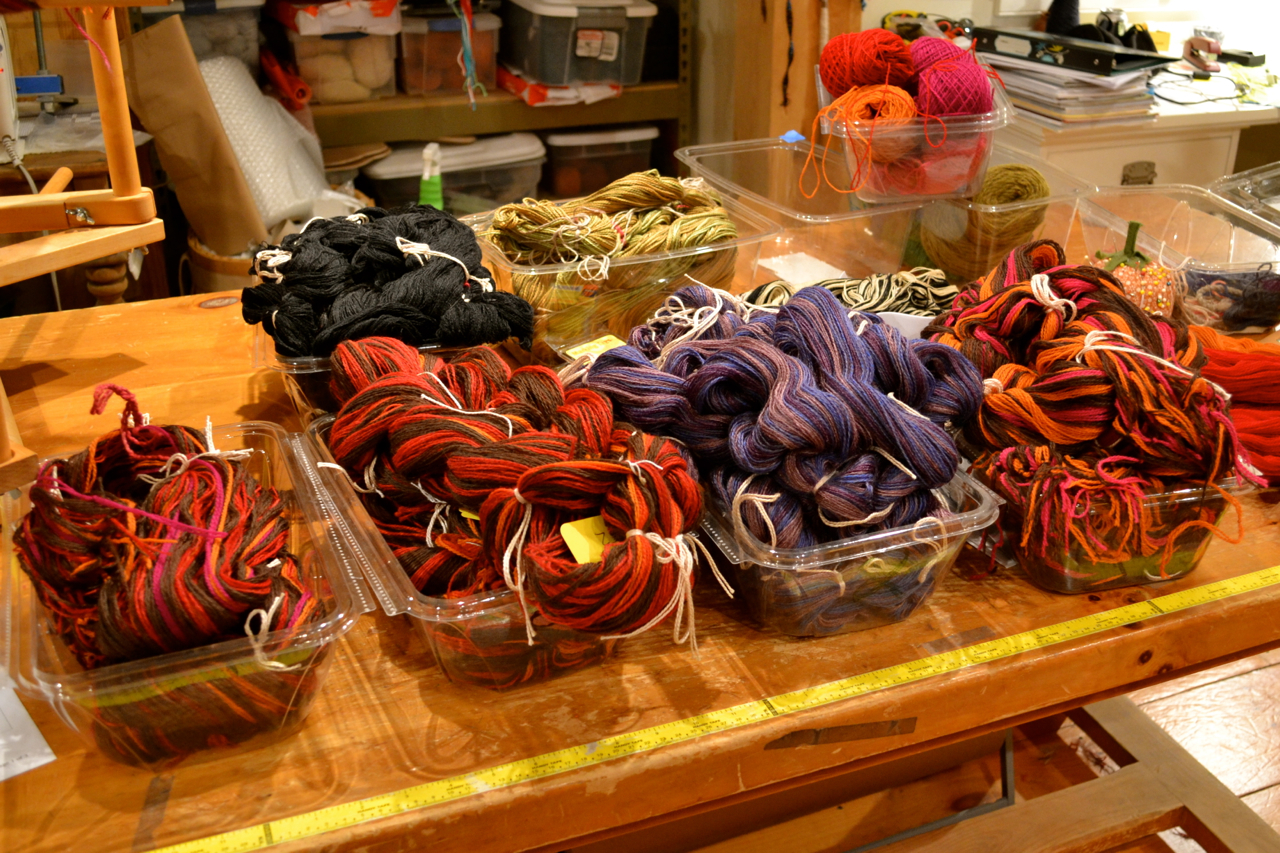 Pay It Forward
I feel the spirit of Pay-It-Forward.  I just finished reading the great discussion on the Yahoo Group Weavetech http://groups.yahoo.com/group/WeaveTech/.  The group which can occasionally get a little gripe-y for my tastes is talking about the national weaving conference Convergence in a really positive, helpful way.  No bashing, just smart people talking about how to promote weaving among younger people (one of my obsessions) and how to expand the sadly ever-shrinking, wonderful world of weavers.  It is a really interesting discussion which brings up issues of cost, availability of teachers and equipment to young weavers.  The responsibility of older weavers to mentor and nurture young weavers, etc.  Lots of food for thought.  Check it out, put your 2¢ in and let me know what you think as well.
Talking about keeping weaving alive, I have a weaving friend in California who didn't just TALK about it, she took ACTION and look what happened:
She (in her spare time!) started a weaving program at the University where she works. She marshaled forces and got many? most? all? Kim? of the looms donated.  She wrangled space at the University. She reached out to groups on campus that you might not think of as potential weavers. She said that it was a struggle to get and keep the University's support, but look! She has done it!  Look at those beautiful projects. Serious KUDOS to Kim – I would be smiling too if I were you!
In my own current (tiny) effort to keep weaving alive, I am passing a lovely, little loom onto my niece.  I got a dusty little Baby Wolf at an auction years ago and have had it stored in Texas since 2009. A pair of very nice packing elves (thanks Mom & Dad) went to work and shipped it back here for me to pep up with some strollers, new tie-on cord, heddles, etc. And now it is going to my niece who is a high-school senior, a very talented artist and has diligently woven with me in the past.  I am very excited to see what rolls off that wolf in the next few months!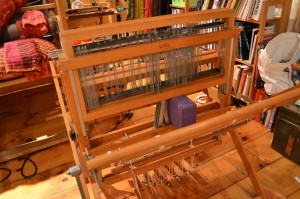 Finally . . .what's wrong with this picture?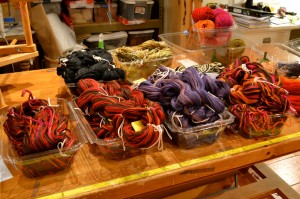 These are six wound warps ready to GET WOVEN.  I don't think I have ever had such  a traffic jam.  I think I better turn off the computer and sit down and clear some looms!