Shameless Comment Fishing Contest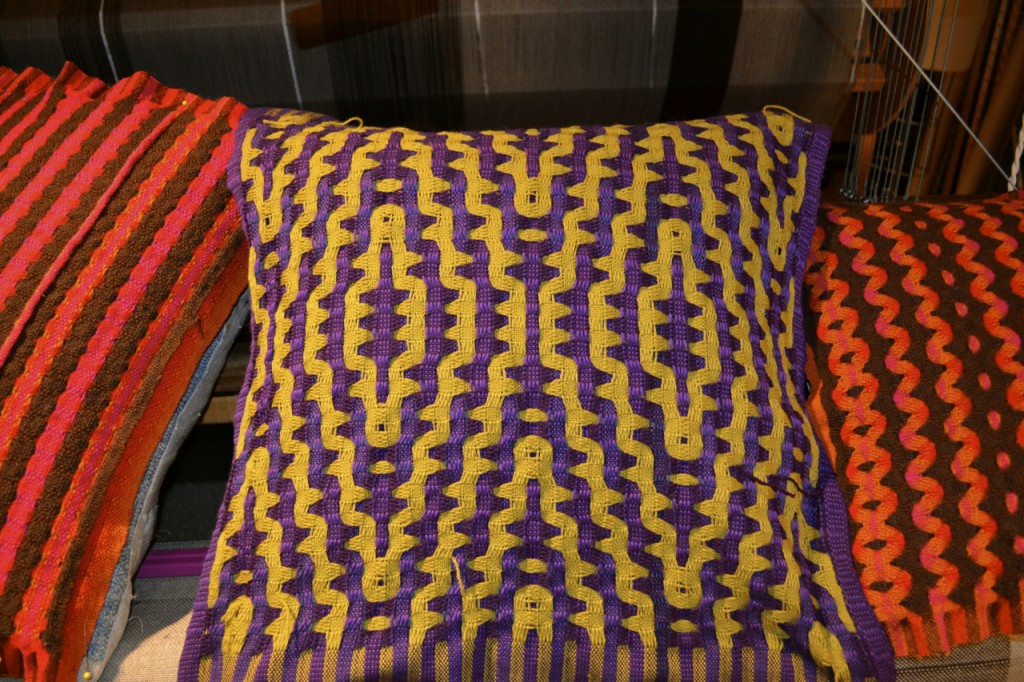 First of all I want to thank everyone who commented.  HUGE THANKS!  You will now be put in the randomizer, and could win fabulous cash (not really) and prizes (really)!
I have decided on three prizes.  The first will be a Deflected Double Weave Scarf Kit which will include a pre-wound warp, instructions, draft and enough weft to weave a scarf and do some sampling.  I will give the winner a choice of animal (wool, etc.) or cellulose (bamboo, tencel, etc.) This winner will be chosen after I get my 35th comment.  You can comment as often as you like and your comments will count in the total although the randomizer will only enter your name once.
Prize number two will be a skein of luscious yarn from the Kangaroo Dyer and the winner will be picked after my 70th comment.
Finally, after 100 comments, I will pick a winner for a handwoven scarf.  I haven't woven it yet, but I will be so excited to have received 100 comments that it might inspire a good one:) So, let me know what is on your mind, whether it is about the thrills and spills of weaving, the state of the economy or what your dog just did.
Now, after that truly shameless comment fishing, I would like to ask for some feedback.  I am experimenting with a series of bright pillow covers in deflected dw.  I want to make them two-season and those pictured are wool.  I am thinking of weaving the backs in colorful cottolin so that one could flip them in the summer. Do you think I should weave the backs in weft-faced striped fabric or more deflected dw. I am worried that a highly patterned back will be too much, even though I am a the-more-pattern-the-merrier kind of gal.