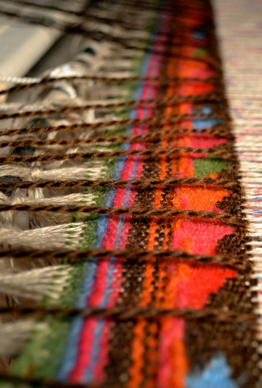 The beginning of the END!!
Firstly, Happy New Year! I hope 2012 has begun well for everyone.
We had an out-with-the-old bonfire that brought the wild thing out in the kids and was a great start for 2012 (except for the bleary 3 am putting out of the last embers . . .)
I have just finished packing up the second wave of submissions for my Master Weaver certificate. Again, hard to believe that those few bins are almost a year's worth of weaving – sigh.
The top left image is the start of THE FINAL project (assuming of course that I don't get any re-dos . . . hope, hope!!). I will make my final submission in May, and a new chapter in my weaving life will begin . . . I already have a few ideas: a room by room re-textile-ing of my house? an Open College of Arts textile program? more Guild program development? I will just hope that my "real" life lets me keep exploring and expanding my weaving life.