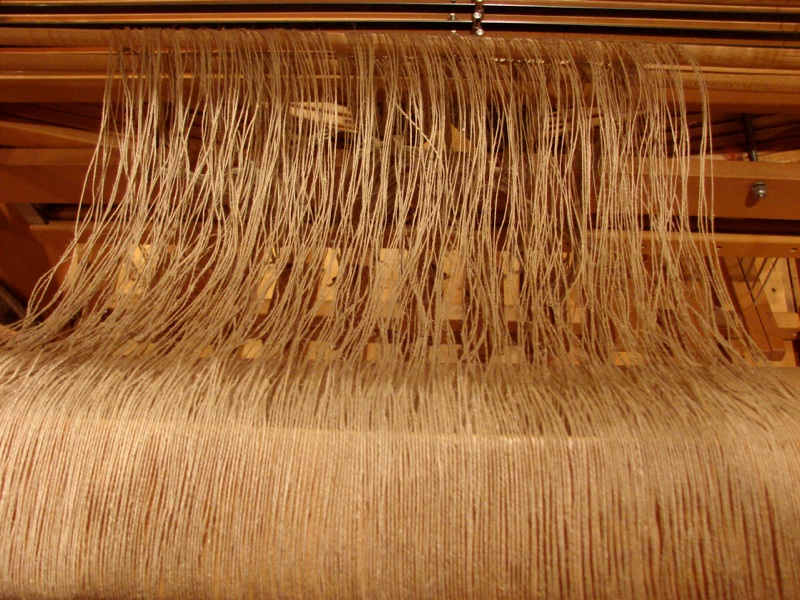 Name Dropping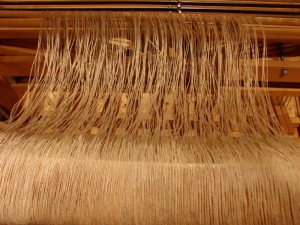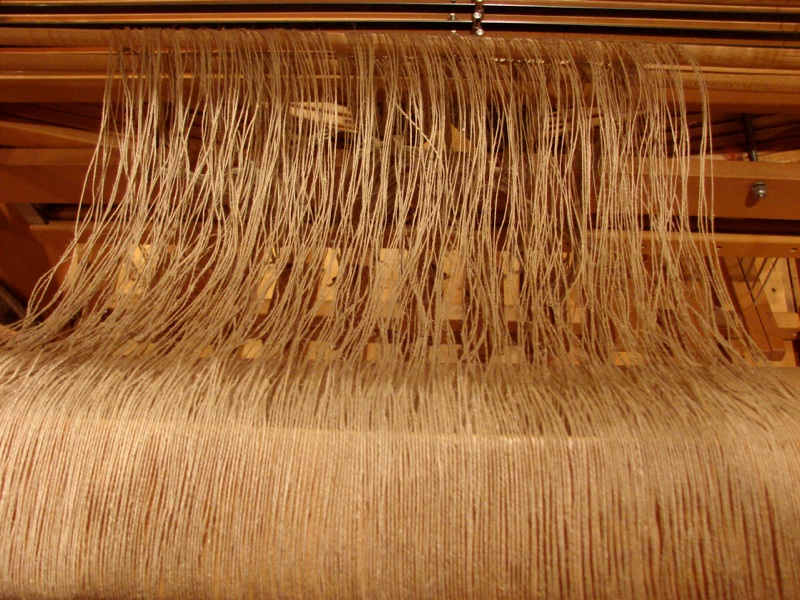 Today I spent the morning with Anita Thompson (the leader and mastermind behind our 8-Shaft Overshot on Opposites Study Group). We were briefly joined by the Patron Saint of Western Mass Weavers and the owner of Working Hands for Fiber Arts, Barbara Hurley. We were re-taking and organizing some photos of our samples for guess who? Yes, the illustrious Madelyn van der hoogt. We may be a study group that is closely studied in Handwoven – hope hope.
Then to continue my all fiber all day, I went to the book signing and dye demo held to celebrate the release of Gail Callahan's new book, "Hand Dyeing Yarn and Fleece". Great book and a PACKED book signing. Luckily, I had already purchased my copies signed by the dye-master herself Sneaky. While there I was able to chat with Chris Hammel (the fearless leader of the weaving program at Hill Institute) accompanied by her über adorable daughter Emma.
Finally, I came into the studio and wound and beamed the warp for my seat cushions. Tomorrow I will thread and weave the header for said seat cushions in a slightly vibrate-y point twill while being accompanied and amused by my dog Doolie.