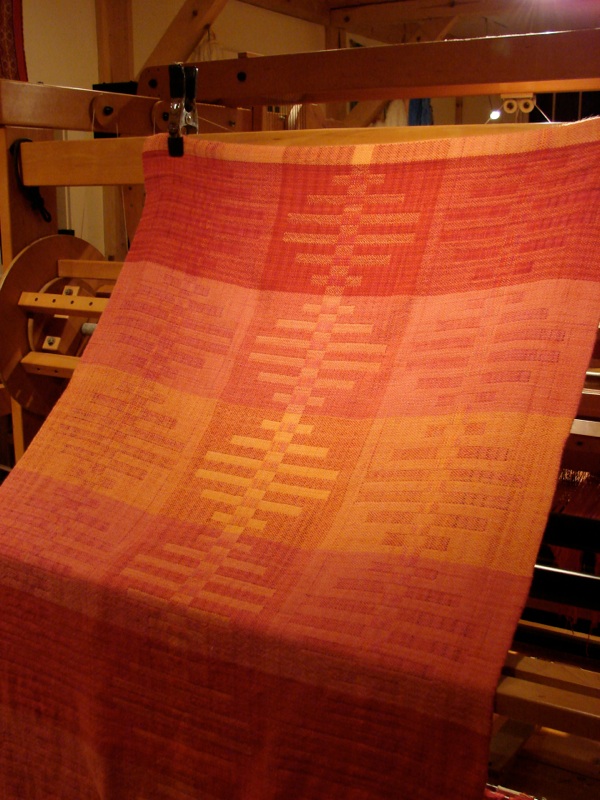 Woman Gives Birth to Sock Baby (2)
Finally after a pitched battle Sock Baby is washed, hemmed and drying on the loom. For some postpartum (okay – I'll stop) rest I finished Silk & SIlk which is currently drying on the loom. I'll get better pictures once they are dry and I have some sunlight. I sure hope SIlk & SIlk softens up. The Tsumugi silk, which is slightly heavier then the spun silk, has really tightened with washing. I will give a dry update tomorrow.
I have class at Hill tomorrow ,and I get to work on the woven shibori project. I left the loom half dressed last week so unless the loom fairy (aka Chris Hammel) has been at work I will probably just finish dressing that partially clad loom.