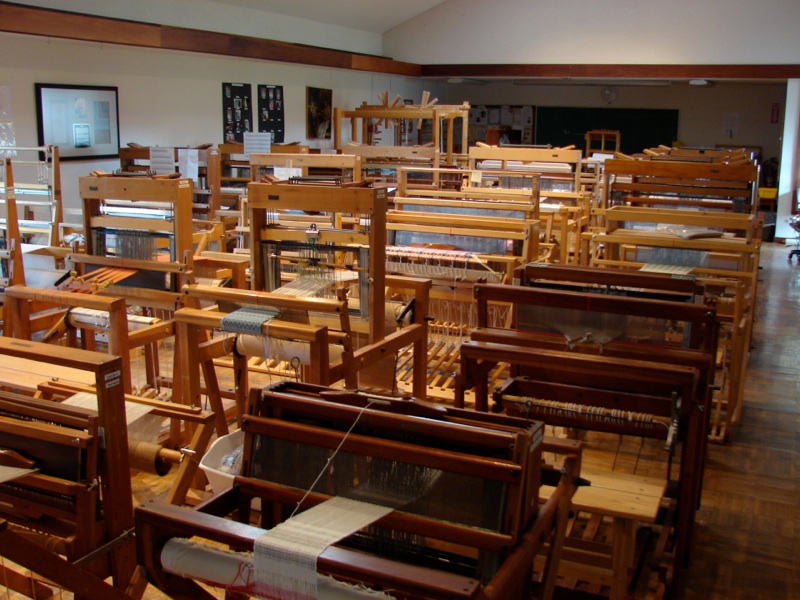 Hill Institute
When I mentioned class at Hill I was talking about Hill Institute in Florence, MA
http://www.hillinstitute.com/
The photo is a photo of the Master Weavers' Program studio. Looms, looms and more looms.
We had Norma Smayda at guild today talking about her book on Berth Gray Hayes – really interesting history/herstory. My husband imagined a scenario in which Bertha Gray Hayes and H.P. Lovecraft shared ideas in 1930s Providence. Hmmm.
Yes! I (finally) finished my in class tapestry/rugs sampler.